Werner looks to unseat Baebler in April election for Sunset Hills Ward 1 board seat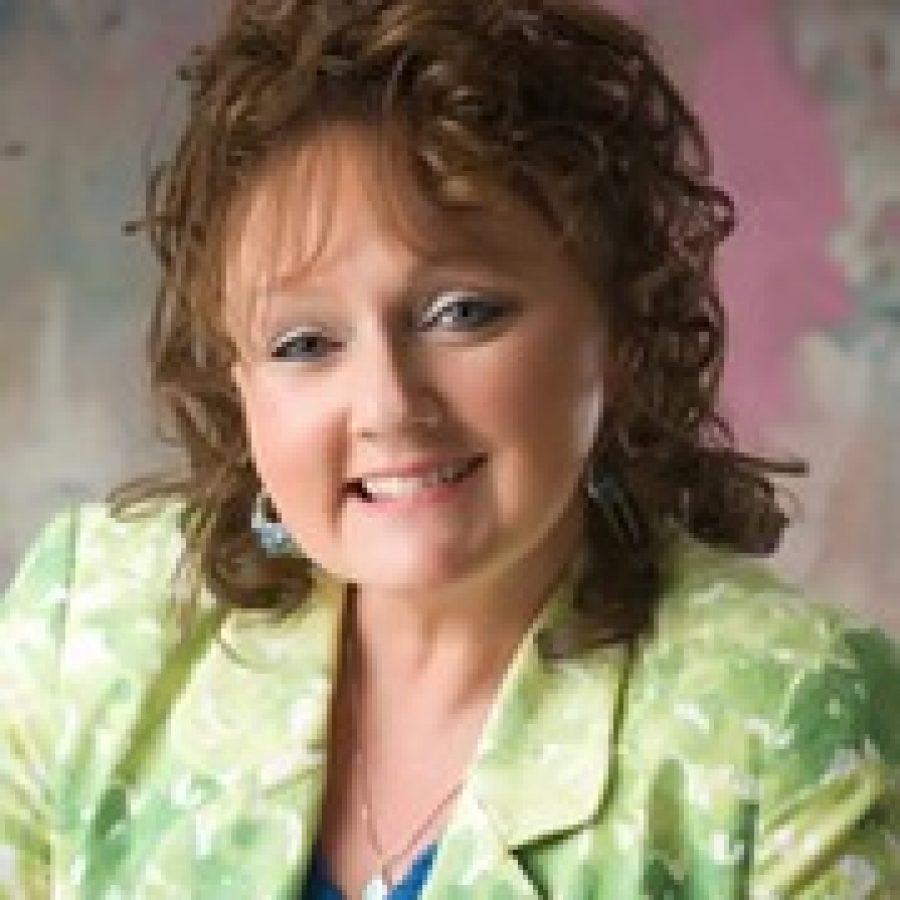 A resident who previously has sought office is challenging Sunset Hills Ward 1 Alderman Dee Baebler in the April 7 election.
Daniel Werner, who unsuccessfully sought election in Ward 3 in 1997 and Ward 1 in 1998 and 2000, looks to unseat Baebler, who has served as an alderman since 2011.
• "I believe we have learned in the past several months that experience in office and developing respectful and professional working relationships is very important … I want the best for the city of Sunset Hills and have worked with many departments, committees and personalities the past five years to achieve these goals. This election brings into stark contrast the experience of the candidates," Baebler said.
• "My top priorities are to work within the scope of existing ordinances and not compromise those laws for any developer when a chance exists to harm a residential neighborhood," Werner said.
Baebler, 49, 9347 Caddyshack Circle, 63127, serves as business development director at Bauer & Baebler P.C. She and her husband, Drew, have five grown children.
When Bill Nolan was elected mayor in 2010, he appointed Baebler to fill his former seat, and she won election to the seat in 2011 and 2013. Baebler said she is running again "to continue moving Sunset Hills in a positive direction."
Werner, 65, 9104 Rott Road, 63127, is the owner of D. Werner Contracting LLC. He and his wife, Patricia, have one child.
Werner said he is seeking election "to stop deficit spending, identify and rein in wasteful spending — restore harmony in City Hall and re-establish a positive working environment that is productive for the citizens of Sunset Hills."
Baebler said, "I do not. Since last year's election, we have had a laundry list of potential legal pitfalls as a result of Mayor Furrer's behavior. Robert's Rules of Order are not typically followed at meetings. He has made several statements that could be interpreted as threatening. He has voted on issues directly, including the propriety of his own actions. He requested the resignation of our police chief without cause and without discussion with the Police Advisory Board, Personnel Committee or Board of Aldermen.
"Arguably, such actions violate state statute. He was heard to make statements suggesting that our Police Department should be dissolved. This caused the Police Advisory Board and the Board of Aldermen to voice their approval of the Police Department and chief publicly. His actions that resulted in a grand jury indicting our mayor on two felony counts has left a black eye on the city and its residents. Lastly, the mayor's statements that he will replace all of the committee members appointed by previous mayors is an ominous reminder of the importance of this election."
Werner said, "It is hard to discern the direction the city is moving in under Mayor Mark Furrer because of all the discord within the ranks of the Board of Aldermen. I disapprove of all the in-house fighting."
Baebler said, "I believe Mayor Bill Nolan has a love for the city that is contagious. Even though we disagreed on some issues, I never felt I could not discuss my points with him and be heard. We could shake hands and move on.
"He ran the city with professionalism and made some great strides that improved our city while in office."
Werner said, "My thoughts of former Mayor Bill Nolan bear no relevance on my ability to perform my duties as an alderman and serve my constituents."
Baebler said, "I believe this process should be completed, and a hearing should take place for many reasons. The mayor has a right to defend his actions in an open forum with residents in attendance. After the evidence is produced, the board will decide whether the charges rise to the level of impeachment 'for cause.' Residents coming forward offering to pay legal fees to urge the Board of Aldermen to move forward indicated the public needs to hear this case. I am confident this Board of Aldermen will continue looking after the city's best interest either way."
Werner said, "The city is operating in a deficit at present. Burdening taxpayers with the cost of litigation is reckless and irresponsible since the charges put forth at the Board of Aldermen meeting last month were the same charges a jury would decide at a trial in December. If the mayor is found guilty of the same felony charges identically found in the articles of impeachment, the end result is the same. He will be removed from office."
Baebler said, "Yes. This is why members of the Board of Aldermen twice signed a letter requesting him to resign. Our requests were refused. I agreed that it would be in the city's best interest to make these requests so that the city would be protected from further embarrassment and so the mayor could concentrate on his criminal defense outside of the public's eye. While the mayor continues to remain in office, I hope that he will conduct the city's business in a more professional and courteous manner in the future. The board has continued to conduct city business professionally in the face of the mayor's offensive behavior."
Werner said, "I have no opinion on Mayor Mark Furrer's decision to remain in office or resign."
Baebler said, "In my opinion, the aldermen have continued to work toward a transparent government. Whenever an email is distributed to four or more aldermen, a copy is given to the city clerk. As far as I know, the city clerk has been diligent in trying to answer any Sunshine Law requests.
"In addition to this, in my personal effort to keep citizens apprised of actions taken and considered by the mayor and Board of Aldermen, I have notified my constituents by email and/or on my aldermanic Facebook page. I continue to feel that open government is a necessity and that an informed electorate is a necessary part of our democratic system."
Werner said, "I cannot form an opinion as to whether the Board of Aldermen and other city officials have complied fully with the Sunshine Law or not because I have no pertinent facts. In the past, some city officials have not complied."
Baebler said, "I will continue to notify residents of actions taken against our police department, public works functions, et cetera. I believe I would be derelict in my duties as alderman and would not be serving my constituents to do otherwise."
Werner said, "As an alderman, I would insist on periodic reviews of compliance from city officials and employees of the city with regard to RSMo Chapter 610 requests."
Baebler said, "No, I do not believe the media should be charged for requesting reasonable information to better apprise Sunset Hills residents."
Werner said, "The media should be charged the same fees to copy and obtain records as any person seeking copies of documents, videos, emails et cetera."
Baebler said, "I do not believe tax-increment financing is generally appropriate in Sunset Hills because we are financially sound and are not in dire need of commercial dollars. However, if such financing would solve a problem with a problematic property that has remained vacant for many years such as the Color Art building, we should be open to analyzing the data and making an educated decision on a case-by-case basis."
Werner said, "TIF, TDD (transportation development districts) and CID (community improvement districts) are development tools that should be used cautiously and with strenuous review. Studies of TIF projects throughout the county have shown the return to be 1 percent over those projects not using TIF.
"Similarly, it is the taxing entities that suffer if a TIF or any tax subsidies are used for development that cannot satisfy the bonds in a short period of time."
Baebler said, "No, I do not. Eminent domain is used for blighted properties to make room for large commercial developments. I do not know of any blighted properties in our city."
Werner said, "I do not support the use of eminent domain for the taking of private property to give to another with a better use. I do support the use of eminent domain where vacant or abandoned buildings are left decaying and boarded up and the city has exhausted all efforts to gain conformation of zoning laws."
Baebler said, "The successful formulation of the new comprehensive plan is key to establishing a vision for Sunset Hills. Personally, my goals are to establish boundaries of commercial and residential properties. We need to allow residents to weigh in to create the vision of our city. We want to keep our secure financial standing, attract new families and continue to grow the community spirit through our parks, community center and social programs offered by our Parks Department.
"I have hopes that the new city website will continue to draw in residents by allowing them to choose what interests them and to keep them engaged. We are the gem of Southwest St. Louis County, and we need to keep it that way."
Werner said, "I would like to see the specific languages used, thus far, in the comprehensive plan and learn why specific areas were targeted for development — know about the people on the ad hoc Comprehensive Plan Committee … If the city installs sidewalks in areas around the city, it is their duty to advise homeowners that the responsibility to maintain them rests with them."
Baebler said, "Yes, I believe we can do more. We have some challenges in Sunset Hills because of our infrastructure. However, there is a challenge that the city of St. Louis is participating in called Mayor's Challenge for Safer People, Safer Streets. I would like to see this initiative reviewed by our Public Works and Parks departments to see if it might work well for Sunset Hills. Our Parks Department is actively engaged in looking at programs that will further protect pedestrians and bicyclists in Sunset Hills."
Werner said, "I have not studied the majority of streets in Sunset Hills to make an informed decision on the safety of bicyclists/motorists. But I do believe we have options with which to work toward a more bicycle friendly city."
Baebler said, "Surreptitiously recording a conversation one person is participating in without the knowledge or consent of all of the participants violates the ethical bar. I believe such behavior is inappropriate wherever it takes place. Therefore, such deceitful conduct breeds distrust and conveys a lack of respect."
Werner said, "As an alderman, my job would be to support the Constitution, to faithfully execute the laws of the state and the city, and to be responsive to the needs of my constituents. My opinion on the ethics of being tape-recorded without another's knowledge bears no relevance on my ability to perform my duties as a representative of the people."
Baebler said, "I recognize that our city attorney is caught in the middle between the Board of Aldermen and the Mayor. He is in a tough position. While I don't always agree with his analysis, he is prompt and responsive in his difficult situation."
Werner said, "I agree with some decisions made by City Attorney Robert Jones and disagree with others. I have questions surrounding his ability to perform both as the city attorney and the prosecuting attorney and will inquire on such once I am elected."
Baebler said, "I believe we should continue to enjoy the benefit of having our own Police Department for many reasons. We are financially sound with the Police Department in our budget. We enjoy the ability to get to know our officers and have services provided in a moment's notice. I have heard many stories of how our Police Department has excelled and gone beyond the scope of duty to serve our citizens. For these reasons, I backed the unanimous vote of confidence for our Police Department and made sure that everyone knows that decisions regarding the Police Department and chief of police have to go through the Police Advisory Board and Board of Aldermen."
Werner said, "The city's Police Department should be retained in its existing form but as in every department changes for the good can always be made. Our law enforcement should not be outsourced."