Web exclusive: Four seek three trustee seats in Grantwood Village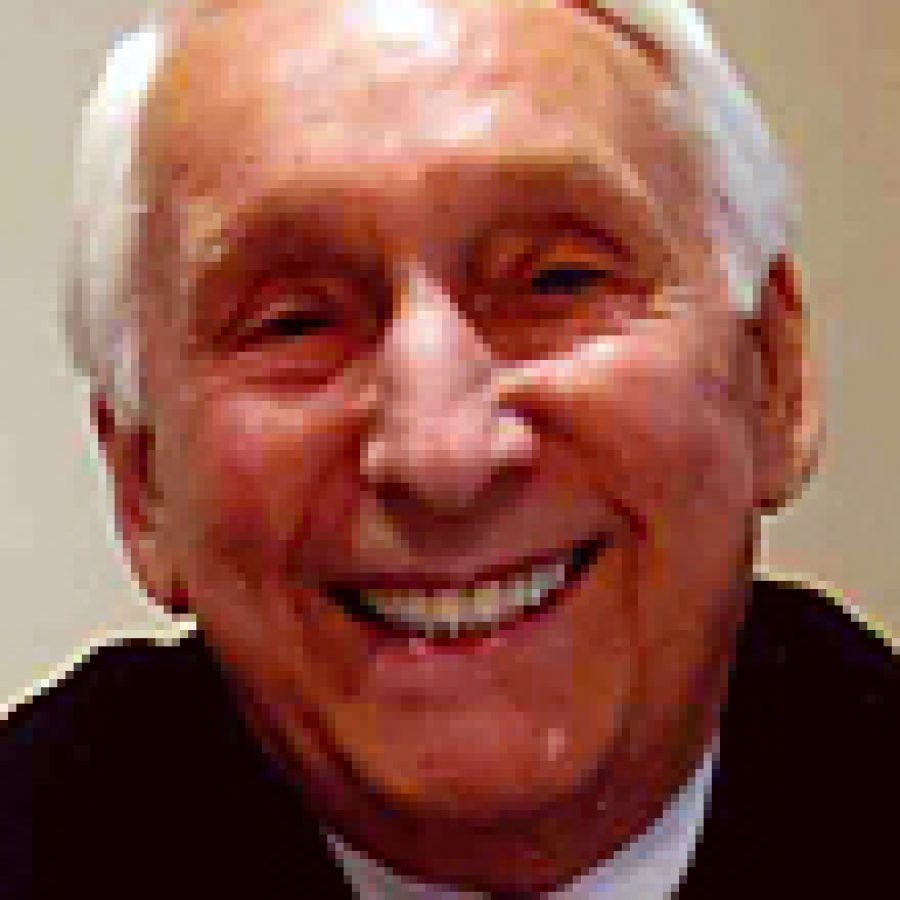 Four candidates are seeking three seats on the Grantwood Village Board of Trustees next month.
Building and Streets Commissioner Bob Bess, Village Clerk Richard Muraski, Mark J. Kienstra and Community Relations Director Mike Jones are running in the Tuesday, April 5, election for the three seats, which carry two-year terms.
Bess, Muraski and Jones currently are finishing unexpired terms on the board. They were appointed last year following the resignation of trustees Bob Prebil, Glenn Biffignani and Mike Boone.
Asked to identify the most important issue in the race, the candidates responded:
• "Experience. We have a very young board still learning their way, whereas, I've been there, done that," Bess said. "I understand how ordinances work, how the bidding process works, how government proceeds and how residents' concerns come first, because I have spent nearly 20 years learning and doing. I have worked with bipartisan groups, charitable and civic organizations and business leaders, all in service to our community and in an effort to make our region better.
"I hope to use my experience to help other trustees learn about government, and to provide excellent service to the residents of Grantwood."
• "To adopt procedures which ensure our community receives quality services and give members of the community methods for input," Muraski said.
• "The single most important issue is the typical municipal challenge to continue to provide village services and while building our financial reserves," Kienstra said.
• "It's vital, as a small municipality, that we use our financial resources in a rational and sustainable way," Jones said.
Bess, 81, 7300 Whitehaven Drive, is retired. He and his wife, Betty, have four grown daughters.
Bess served as mayor of Crestwood from 1970 to 1972 and also served as an alderman. He said he is seeking a full term as trustee because "I was appointed to an unexpired term and I am seeking two more years of serving my community. I am not a quitter and I have several projects I want to see through to completion. I am also a people person and enjoy meeting and assisting residents with their concerns, questions and building and home improvement needs."
Muraski, no age provided, is a financial data analyst at Washington University. He is married to Janet Muraski.
Muraski, who previously has not held elective office, said he is seeking a full term as trustee "to serve the members of my community."
Kienstra, 54, 7365 Navarre Circle, is a sales manager in the manufacturing industry. He and his wife, Kathleen, have three college-aged children.
Kienstra, who has not held elective office, said he is seeking election because "(t)he office of trustee for our village is largely a volunteer position and an opportunity to serve our neighbors and support our community of 900 residents and 345 homes. When my children attended Lindbergh Schools, I was an active volunteer at Lindbergh Schools, Boy Scouts of America and local swim teams. Now that my children are in college, I have time to focus on our outstanding neighborhood of Grantwood Village.
"I am familiar with our municipal finances, with the classifications of restricted and unrestricted funds and with the fiscal planning cycle in our village," Kienstra said. "I am also familiar with details of our police protection — contract with St. Louis County — our streets and our renowned village landscaping."
Jones, 56, 6 Grantwood Lane, is employed in sales at Illumina Inc. He and his wife, Patricia, have two college-aged children.
Jones, who previously has not held elective office, said he is seeking a full term as trustee "to improve communications within the village and between the village and the surrounding area."
The candidates were asked in a Call questionnaire to identify other issues they perceive in the race and their positions on them.
Bess said, "Road maintenance. I began the process of mud-jacking on our two most traveled streets and will see all streets are eventually mud-jacked. This process adds leveled support under our streets and will help prevent cracks and cave ins and will increase the longevity of our concrete slabs.
"In addition, I will continue to communicate and work with residents to ensure residential stormwater drains reach street level, which will alleviate the erosion under our streets. I am also prepared to make vast repair and replacement work on our most needed streets. My goal is not just to put a bandage on our roads, but to address the underlying problems to ensure we have better roads that last longer.
"I take great pride in serving my community and listening to residents, whether it is complaints, ideas or questions," Bess said. "I also like to resolve problems quickly and professionally. This includes immediate return phone calls, and more often than not, a knock on your door."
Muraski did not identify any additional issues.
Kienstra said, "The prospective addition of Grant's Farm to the U.S. National Parks System is a remarkable, once-in-a-lifetime opportunity to preserve an amazing historic property for current and future generations. I completely support the effort to include Grant's Farm as a national park.
"Our streets are both one of our strongest assets as well as a significant annual maintenance expense. I support our streets commissioner and Best Practices Team as we work together to plan the most efficient way to meet those needs."
Jones said, "Providing a board representative of the area it serves, developing a model for future development and improvement, maintaining and repairing infrastructure in the village (and) further developing effective two-way communication between the board and village."