Voters to decide fate of Mehlville's Proposition R on Tuesday
Supporters pack gym in support of tax hike; state senator says Prop R 'is an appropriate proposal'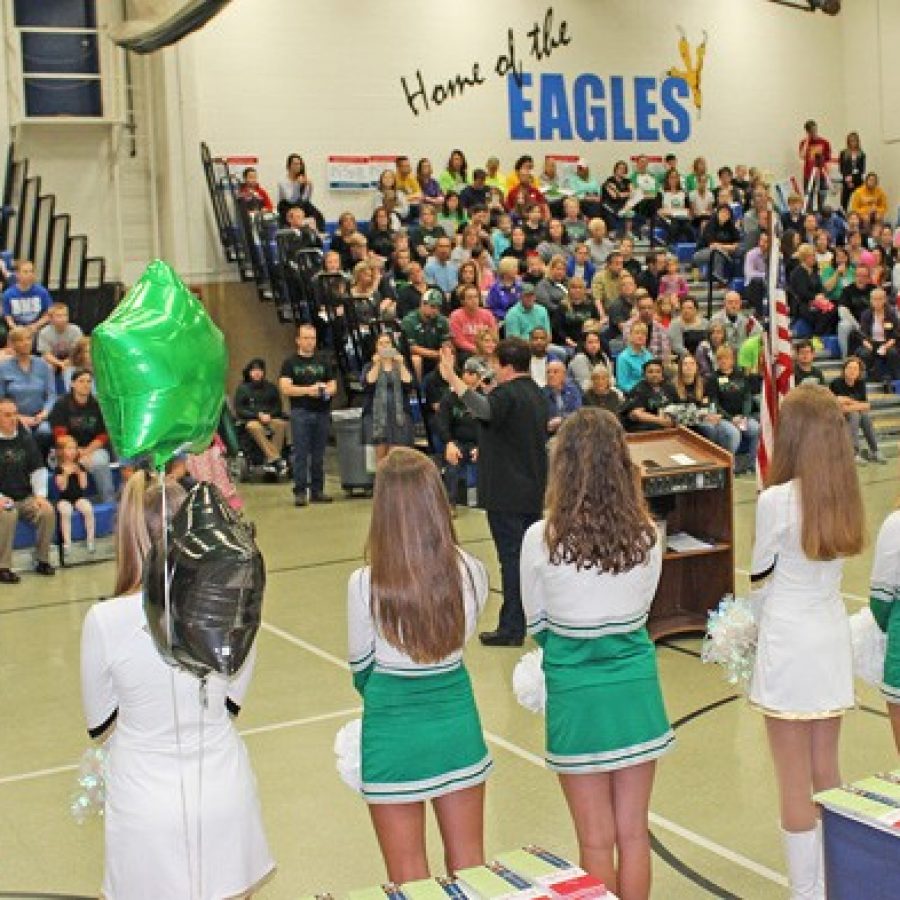 Supporters of the Mehlville School District's Proposition R packed the Washington Middle School gym last weekend to show their support for the 49-cent tax-rate increase, before fanning out across the district to canvass in advance of the vote Tuesday, Nov. 3.
"Standing room only in a gym at 8:30 on a Saturday — this is great, this is what we hoped for," said Prop R backer Mark Haefner, who is the son of one of the area's state legislators, Rep. Marsha Haefner, R-Oakville. "We are going to win if you show up."
So many residents showed up for the Oct. 24 rally that some attendees had to park at nearby Trautwein Elementary and walk to WMS. In a rare joint appearance by dance teams that are usually archrivals, the Oakville High School Golden Girls and the Mehlville High Pantherettes lined up behind speakers Sen. Scott Sifton, D-Affton, and Superintendent Chris Gaines.
Gaines' plan for funds from Prop R — which stands for Restore — is to begin to implement the new strategic plan by hiring 16 reading and instructional coaches for struggling students and buy textbooks and restore some of the $3 million in budget cuts that went into effect this year, including tutoring, student clubs and library books.
The "R" in Prop R also stands for "Reasonable," Republican Mark Haefner emphasized at the rally.
In a letter to the editor to the Call last week, he said he has never before supported a tax-rate increase and doesn't know if he will again, but sees the need for Mehlville with this one — and for homeowners, whose property values will go down if the quality of schools drops.
The need for the tax-rate hike is so great that even opponents recognize it, Haefner said. If Prop R fails, the district will cut $3 million to $5 million more this year to reach a balanced budget next year.
"I don't know if anyone caught the news last night," he said. "The opposition said, 'Yeah, they need the money, but we're not going to give it to them.' Literally. The side that's against us is admitting we're completely reasonable.
"We need to spread that message, and Prop R is reasonable. I know Restore's the call letter, but 'Reasonable' is what it is. It is going to bring our schools back to where they need to be."
On a television broadcast the day before, Jim Murphy, the father of Board of Education member Jamey Murphy, agreed that Mehlville might need the money, but said he did not believe board members can be trusted with it.
An August survey indicated that 54 percent of voters would approve a 55-cent tax-rate increase and 58 percent would approve a 45-cent tax-rate increase to address the district's budget gap.
Sifton endorses Prop R and is one of over 600 individual contributors who donated to the measure's campaign committee, Mehlville-Oakville United, or MOU, Treasurer Kevin Schartner said.
Appearing with his two children at the rally, Sifton, who served nine years on the Affton Board of Education before he was elected to the Legislature, said that it is no secret among school board members in other districts that Mehlville is an efficient, lean operation that still manages to achieve academically.
The school district improved its academic performance on the Missouri Annual Performance Report, or APR, that was released Friday, Sifton noted.
"I will tell you, for the entire nine years that I sat on the (Affton) board and the entire five or six years since, Mehlville schools were clearly — by a wide margin — the most efficiently run schools in St. Louis County. Without question," Sifton said. "You have the second-lowest expenditures per pupil, you have the second-lowest tax levy, and I think that reflects the values of this community. This community wants fiscal conservatism, and that is the proposal that the board has brought forward — it is an appropriate proposal."
In the last year, Mehlville has also achieved national honors for Missouri, Sifton noted. Last year, Missouri led the nation in National School of Character designations, with 13 honors.
"Six of those 13 came from one out of our 525 school districts — Mehlville," Sifton said to applause. "This school district stands for the values of the community that it sits in. Mehlville schools are holding up their end of the bargain. This issue is very important to the future of the community — Mehlville schools are doing a great job, but it is so important, so important, for Prop R to pass so that Mehlville can continue doing an excellent job for the students it serves."
At the same time, Sifton promised to continue to work in Jefferson City on fully funding the education formula and providing property tax relief for senior citizens on a fixed income.
Current Mehlville board members at the rally were President Venki Palamand, Vice President Larry Felton and Jean Pretto, along with past Presidents Dan Fowler and Candy Green.
The bands from Washington Middle School and Buerkle Middle played before the rally, and Oakville Middle School eighth-grader Thomas Schartner sang the National Anthem.
Fowler introduced a special guest who led the successful campaign for a 62-cent operational tax hike in 1986, retired Buerkle Middle School Principal Jack Jordan, who received hugs from many former students who are now parents.
About the Writer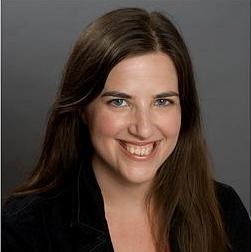 Gloria Lloyd, News Editor
Gloria is the editor of The Call. If you have any thoughts or suggestions for coverage, email her at glorialloyd@callnewspapers.com.