Voters to choose new county executive in next week's election
Candidates address issues now facing St. Louis County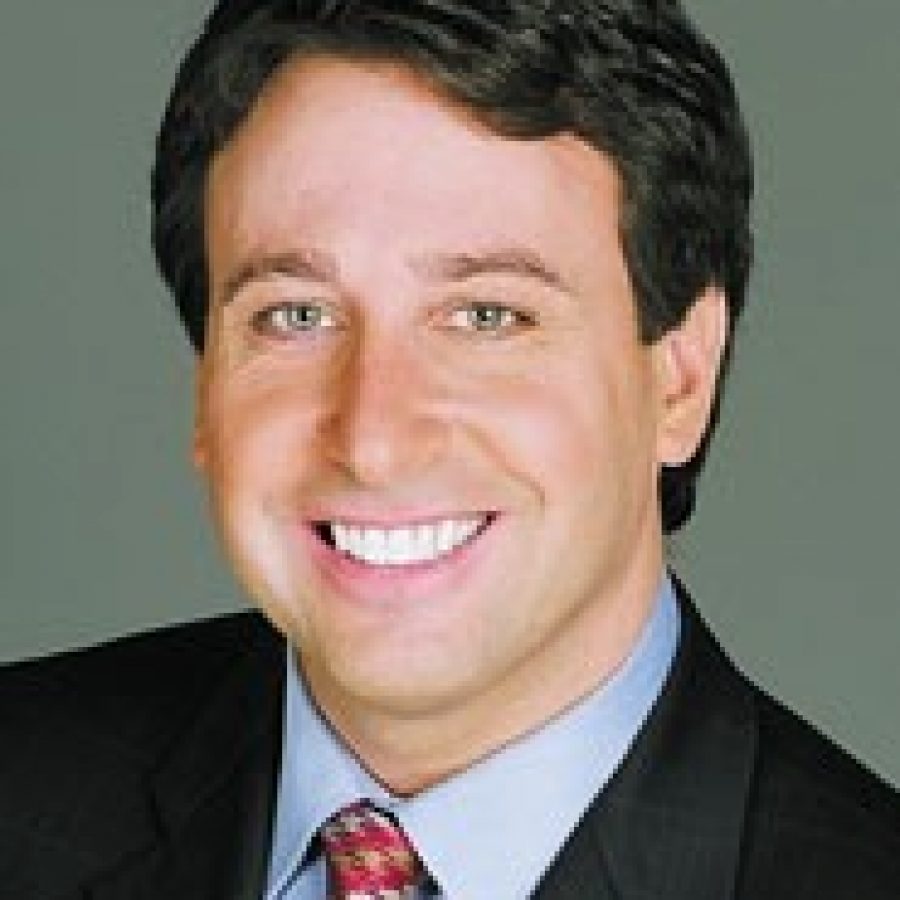 Months of campaigning soon will end as voters will elect a new county executive next week.
Sixth District County Councilman Steve Stenger, D-Affton, and Rep. Rick Stream, R-Kirkwood, are vying for the county executive's post in Tuesday's election.
Stenger defeated Charlie Dooley, who has served as county executive since October 2003, in the Democratic primary in August, while Stream was victorious over Green Park Ward 1 Alderman Tony Pousosa in the Republican primary.
• "Restoring government accountability is very much a priority so that it can better assist in economic development, better providing for the public's safety, and do a better job of serving residents of St. Louis County," Stenger said.
• "Job retention and creation is the most important issue in this race. In the last 10 years, St. Louis County has lost 59,000 net jobs.
"This is unacceptable. My highest priority includes creating an environment that fosters entrepreneurialism and attracts new businesses and jobs to St. Louis County. St. Louis County and the region as a whole have much to offer entrepreneurs …," Stream said.
Stenger, 42, 9322 Rambler Drive, 63123, is an attorney and certified public accountant at Klar, Izsak & Stenger LLC. He and his wife, Allison, have a young daughter.
Stenger, who served as prosecuting attorney for Cottleville from 2005 to 2008, was elected to the County Council in November 2008 and re-elected in November 2012.
He is seeking election because "as a lifelong St. Louis resident, I am committed to making our county the best place to live, work and raise a family, a place in which we take pride. With 20 years of accounting experience, I know that fiscal responsibility doesn't mean balancing the budget on the backs of working families or seniors.
"It means cutting waste and abuse of our tax dollars, cracking down on corruption, and investing wisely in our shared priorities — such as public safety, education, job creation and economic development …"
Stream, 65, 1229 Lockett Lane, Kirkwood, is retired from the U.S. Department of Defense. He and his wife, Ellen, raised four grown children.
Stream served on the Kirkwood school board from 1992 to 2004 and has represented District 90 in the Missouri House since 2007. He said he is seeking election because "I want to help people improve the quality of their lives and make St. Louis County a better place to work, live, do business, and raise our families. I have the extensive leadership experience our county needs."
Stenger said, "Unrest in Ferguson has led to many officials wanting to do more for the community and its businesses that have been besieged and targeted by some intending to commit violence, vandalism or theft, instead of peacefully protesting; indeed, much is being done by law enforcement to keep the public peace under very challenging circumstances.
"Likewise, the County Council has reached out to help assist the community in many ways, including those victimized by just their proximity to events. As county executive, I would have acted upon the county's authority to declare a state of emergency that in concert would put both state and federal authorities on notice of the situation and need for assistance which could most expeditiously provide additional resources to the community. I would be out front in assuring the public, local businesses and those protesting that events and developments were receiving the highest priority level of review by officials at all levels. This is part of the communication process extremely important to support those trying to preserve the peace as well as individuals throughout the community and all concerned."
Stream said, "I think there is room for improvement on all sides, and as county executive I will certainly work toward improving the operations of our county Police Department and our municipal departments. I believe we should have high-level training standards for all of our police departments, so citizens know they are receiving the best policing available.
"As county executive, I will end attempts to politicize the county's Police Board and department. I will not appoint political hacks. My appointments will be strong, independent leaders who will work to reform our department to ensure every citizen feels law enforcement is protecting our citizens, not targeting them."
Stenger said, "I have advocated a top-to-bottom audit and review of St. Louis County government, that while important to identifying financial irregularities, will go further in establishing accounting controls and performance and reporting requirements for contracts and conflicts of interest that can help make sure this type of crime does not happen again."
Stream said, "We need an immediate audit and restructuring of many of the county departments. I will restructure the county health department to eliminate waste, fraud and abuse of funds. We must demand greater accountability and require all programs to provide quality, timely and effective service for all citizens."
Stenger said, "No, and I have publicly said I would not denounce Bob McCulloch or his office. He has been our elected prosecutor for over 20 years and can only be removed in accordance with Missouri law."
Stream said, "The family and the African-American community asked for a special prosecutor to be appointed. Gov. (Jay) Nixon could have called for a special prosecutor and did not. Bob McCulloch could have recused himself and did not.
"The decision has been made. I do believe in cases where a death results from a police shooting, a special prosecutor should be appointed and that the state law should be changed to do that. I already believe there is support in the Legislature to change the law and I will actively support doing it."
Stenger said, "I recognize and support the need for senior housing, as many of our residents by necessity require it. The National Church Residences (complex) is one such development."
Stream said, "Clearly, the Oakville residents did not support this project and their concerns were never taken into account.
"This is another example of lack of transparency and connection to the people of our county."
Stenger said, "The Planning Commission needs to be more responsive to residents and particularly should provide public notices that are clearer and more obvious. Local papers with established circulation to particular areas and communities should be used for the posting of meeting notices rather than just trade targeted publications that few residents read.
"Planning commissioner service should be limited in duration to a maximum of six years. My administration will seek to focus across the board efforts on performance, knowing that frequent reviews and implementation of best business practices are important. I believe constructive criticism almost always leads to improvements and heightened public interest should indicate to all commissioners how important it is to keep the public better informed."
Stream said, "As county executive, I would conduct an extensive review of not only the Planning Commission, but all county boards and commissions to identify ways we can improve services to residents."
Stenger said, "I continue to support the reinstatement of campaign contribution limits by the Missouri Legislature and state legislative reforms regarding campaign finance that could level the playing field for candidates of both parties and best address conflict issues."
Stream said, "Numerous scandals have plagued St. Louis County over the past few years and on day one as county executive, I will institute sweeping ethics reforms and will focus on rooting out corruption in every department of county government. As part of those reforms there should be a complete prohibition on developers making contributions especially prior to, during or up to one year after they have a pending zone request before the county.
"Otherwise, we continue to reinforce the appearance of and potential conflict of interest concerning zoning matters. In the last two months alone, my opponent has received $40,000 from McBride & Son development and their president, a company that has brought and will continue to bring many projects before the council. With millions of taxpayer dollars at stake and only seven council members making decisions, we owe it to citizens to restore integrity and protect everyone's property rights."
Stenger said, "Yes. During the more than five years I have served on the council many issues have easily brought out thousands to be heard."
Stream said, "Yes. One of our goals in bringing transparency to county government should be to conduct open meetings at more convenient times for the public to attend should they want to."
Stenger said, "I have been critical of the county's trash-district program from its beginning prior to my service on the council. I count myself among the many who are disappointed in the handling of this matter. Legal challenges and losses by the county have been costly, and I believe they could have and should have been avoided."
Stream said, "No, I do not support the county's trash district program as it is. Yes, I do believe its implementation could have been communicated in a much better manner to county residents."
Stenger said, "I sponsored the resolution that initiated the process for making needed changes to the county administration's notification system. I endorse all being done at the public's request to reach and notify residents and businesses that are in any way affected by governmental projects or approvals.
"What I found most archaic was the county's failure to better utilize other media sources available to residents through both local publications and public service announcements, as well as by social media and visible signage.
Stream said, "The changes are a step in the right direction. However, more should be done to ensure that citizens are given plenty of notice on hearings."
Stenger said, "No, I do not. The town-hall meeting I held on the matter brought out hundreds of residents who made clear they did not receive notification."
Stream said, "No, I do not. The county could have notified residents in a much better manner. My opponent could have exhibited some leadership on this issue in the beginning instead of originally siding with the developer."
Stenger said, "I would insist that the vote of St. Louis County residents be paramount to any decision and would fight against any attempt to have the matter decided by others across the state. The Missouri House passed a measure in 2013 with the help of my opponent Rick Stream that made it clear that if matters like these couldn't be decided by local county residents that a statewide referendum or action by the legislature could force such an action.
"You can't have it both ways. You can't say you are against the merger, but at the same time have voted for a resolution that advocates state involvement and round-about approval. I would fight against state involvement as county executive and defend the rights of St. Louis County residents even if it means taking the matter all the way to the Missouri Supreme Court. The residents of St. Louis County must decide this very important issue."
Stream said, "No, I do not support a merger. I do not consider a merger of the two entities to be in the best interest of taxpayers."
Stenger said, "No and no. I am a person who believes that the public itself feels let down, which is the best sign a problem exists. The board acted without consultation with the County Council and is at odds with the public."
Stream said, "No, I do not believe it was handled properly. Residents' concerns were not considered. The approval process needs to be addressed."
Stenger said, "The County Council has adhered to the Sunshine Law. I cannot speak for the current executive branch. What audits of governments throughout the state have shown in regard to Sunshine Law requests is how government agencies and departments vary in regard to their handling, billing, and providing what is considered public information.
"As county executive, within the first 100 days I would begin the implementation of an accountability portal where all contracts and expenditures and revenues would be placed on-line and could be visited by the public to see exactly where county tax dollars are being spent and where we stand on revenue generation."
Stream said, "Certainly we need to have open and honest government and the sunshine law is a major component of ensuring our government is accountable to the people. The people's business should be done in public, period. I believe county government could do a better job in this area and a multitude of other areas to ensure we have open and honest government."