Volz challenges Sunset Hills Ward 3 incumbent Hoffmann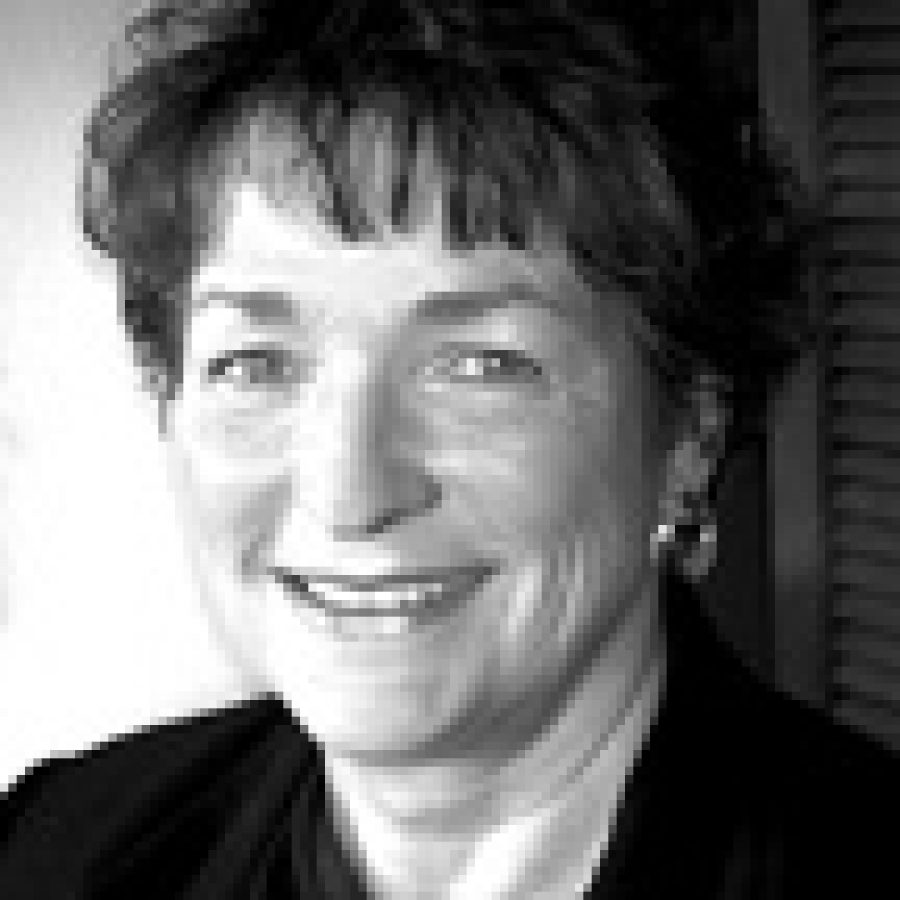 Wolfgang D. Volz is challenging Jan Hoffmann in the April 3 election for the Ward 3 Sunset Hills Board of Aldermen seat she's held for 16 years.
Asked to identify the most important issue in the race, the candidates responded:
• "Maintain our low tax rate, currently one of the lowest in St. Louis County, while continuing to provide quality services for and to protect the safety of our residents," Hoffmann said.
• "First priority is to protect the property rights of residents of Sunset Hills. Nationally, Sunset Hills was recognized as the 'poster child' of eminent-domain abuse, specifically with the Sunset Manor project," Volz said.
Hoffmann, 59, 12206 Robyn Road, 63127, is director of campus activities and conferences at Concordia Seminary. She and her husband, John, have three grown children.
Hoffmann, who has served as a Ward 3 alderman since 1991, said she is seeking re-election because her "top priority is to represent my constituents — not developers or other special interests — on every important public issue that comes before me.
"That's what I did in the case of the Sunset Manor redevelopment plan and TIF (tax-increment financing). I listened to the residents of Ward 3 and I was the only alderman who voted against the plan. I am proud of my record as an honest and dedicated public representative and that is the key word. That's what public service means to me. I was elected to represent my constituents and that — first and foremost — is always my goal. I promise to continue to listen to their concerns and vote accordingly."
Volz, 57, 11721 Doverhill Drive, 63128, is administrator of the Lincoln Home, a long-term care facility. He has two grown sons.
Volz, who has not held elective office, said he is seeking the Ward 3 aldermanic seat "to provide a new direction for Sunset Hills."
The candidates gave the following responses to a Call questionnaire:
What is your position on Proposition P, a half-cent sales tax for park and stormwater improvements?
Hoffmann said, "I support Proposition P and see it as a win-win situation for our residents. It will shift the tax burden off of property owners, yet we will enjoy park and stormwater improvements."
Volz said, "It is estimated the half-cent increase in sales tax will generate approximately $750,000 annually. I support Proposition P to increase the sales tax with the purpose of purchasing new and maintaining existing park land. Currently, we have less than the recommended amount of parks available, according to our population. Additionally, this proposition will provide funds to address repair of stormwater management. Many sectors of Sunset Hills are very hilly and steep. Stormwater can be and is a serious problem for some homeowners and this proposition would provide assistance for necessary improvements."
Do you support the use of eminent domain for redevelopment projects?
Hoffmann said, "I do not support eminent domain for private profit. It is wrong to force people to move out of their homes, in my opinion. I have a moral problem with that."
Volz said, "Actually, the proposed use of eminent domain for commercial redevelopment, which has been debated for several years regarding Sunset Manor, became a debacle for the city of Sunset Hills. Our city became the 'poster child' of eminent-domain abuse and triggered much debate in our state capital to revise eminent-domain laws. I do not support the use of eminent domain for the purpose of redevelopment, especially for a commercial enterprise. Voters in Sunset Hills sent a clear message in the 'clean-sweep' election of April 2006 by voting against the use of eminent domain."
Where would you rank the needs of the Sunset Manor subdivision on the list of priorities for the city of Sunset Hills?
Hoffmann said, "I would say that the needs of Sunset Manor have been a definite priority for the city. We've spent nearly $30,000 to have two studies done. The Board of Al-dermen passed a community-development block-grant ordinance to financially assist homeowners. The city has been enforcing code standards. The Public Works Department has been fixing streets and the Parks Department has been cleaning up Lynstone Park, painting and buying new playground equipment."
Volz said, "Sunset Manor remains one of the top priorities for the mayor and Board of Aldermen to address. The city has an obligation to fix the problem which has lingered in limbo for the residents of Sunset Manor for years. People's lives have been placed in a holding pattern, and through proper and decisive leadership, I believe there are equitable solutions to these complex problems."
What are your plans, if any, for the Sunset Manor subdivision? Has enough been done by the city?
Hoffmann said, "In addition to everything I just mentioned, the city is looking into rezoning Sunset Manor so that it will be zoned to match existing housing, which will be a big advantage for the homeowners. All of these efforts have been to restore Sunset Manor as a viable neighborhood."
Volz said, "Although I reside in Ward 3, I believe that proper zoning ordinances are one way to address the issues confronting residents of Sunset Manor. Currently, most residential lots in Sunset Manor are approximately 5,200 square feet, yet Sunset Hills' building codes require at least 7,500 feet. This dilemma has existed for years and never been properly addressed. Two studies were commissioned and the major point was the zoning laws in disparity with lay of the land.
"This disparity stunted any growth of Sunset Manor for nearly 50 years. The need to change the zoning laws to encourage new construction is necessary in order for Sunset Manor to become a viable residential neighborhood. There is always more a city could do and in view of the uncertainty which has plagued Sunset Manor for nearly the past seven years, the city has an obligation to stabilize this community through additional support and initiatives for homeowners."