UPDATED: Trakas refers McManus proposal to panel
Neighbors reiterate support for construction firm's plans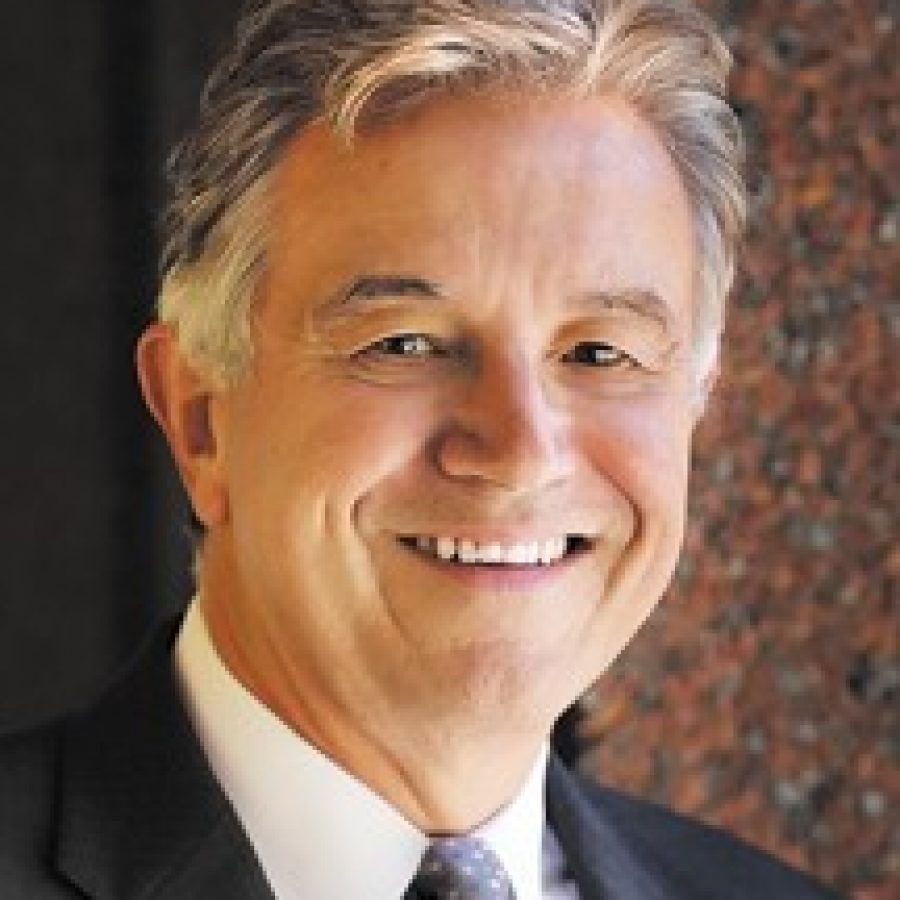 The owner of a construction company hoping to move to the former Tee Time Family Fun Center on Lemay Ferry Road will have to wait at least two weeks to find out if 6th District County Councilman Ernie Trakas, R-Oakville, will support the project.
McManus Construction Co. owner Rob McManus is seeking to move his business from 4100 Seibert Ave. in Affton to the former Tee Time property at 4631 Lemay Ferry Road, next to Mattis Road and Interstate 55, that he purchased earlier this year.
A final vote on McManus' bid to rezone the site from an amusement park to amended C-8 commercial zoning could come as soon as early June. The council will meet at 6 p.m. Tuesday, June 6, in the council Chambers at 41 S. Central Ave., Clayton.
Last week, Trakas took the unprecedented move of referring the zoning project to a council Committee of the Whole meeting, where the entire council can learn more about the project. Typically, such a project would be referred to a council subcommittee that examines zoning issues, the Public Improvements Committee.
The Committee of the Whole meeting was initially set for 3 p.m. Wednesday, May 24, but has been postponed indefinitely to a later date, County Clerk Genevieve Frank said. It could still be held during the council's recess next week, Trakas said. It will take place in the council conference room in the Administration Building.
Neighboring residents and businesses, including the Show-Me Lanes Bowling Center, support McManus' move to Tee Time, which Trakas has blocked at the council since March. After introducing legislation for the move May 2, Trakas remains undecided whether he will vote for it.
The legislation introduced by Trakas would approve McManus' application and preliminary plans for the amended development in the C-8 Planned Commercial District for the 3.2-acre site.
"The uses allowed in this C-8 Planned Commercial District shall be the sale, storage and repair of snow-removal equipment and a construction company with office use," the bill states. "Outdoor storage associated with these uses shall be permitted."
In a written statement to the Call, Trakas said he blocked the move because of McManus' heavy trucks and equipment, salt storage and, he alleges, McManus' "history of code and land disturbance violations in St. Louis County."
That allegation contrasts with the dozens of speakers who have gone to the council and said that McManus has donated time and equipment to disaster-relief causes, has been a good neighbor at both his house and commercial property in Affton, and has already cleaned up the run-down Tee Time property since he bought it.
The Call requested the list of McManus' alleged code violations from Trakas' office in early May, but the document was not provided to the newspaper by press time.
County workers who have seen the document said there have been no violations in more than a decade.
When Lemay Ferry neighbor Roger McRoy asked at the May 16 council meeting what violations Trakas knew of associated with McManus, Trakas did not respond at first but then said, "Oh, I know," without providing more details.
McRoy has attended council meetings for weeks to speak in favor of McManus.
Last week, he repeated that every homeowner of his 70-house subdivision on nearby Summit Drive signed a petition in favor of McManus, except for one owner who rents his house to his nephew and wasn't available to sign.
"My health ain't the greatest and coming up here all the time isn't the best on me. Can he be approved and let his business get moving?" McRoy asked Trakas, later adding, "Mr. McManus has shown us nothing but respect."