UPDATED: Lack of transparency cited on Crestwood MSD project
Work being funded as part of consent decree with EPA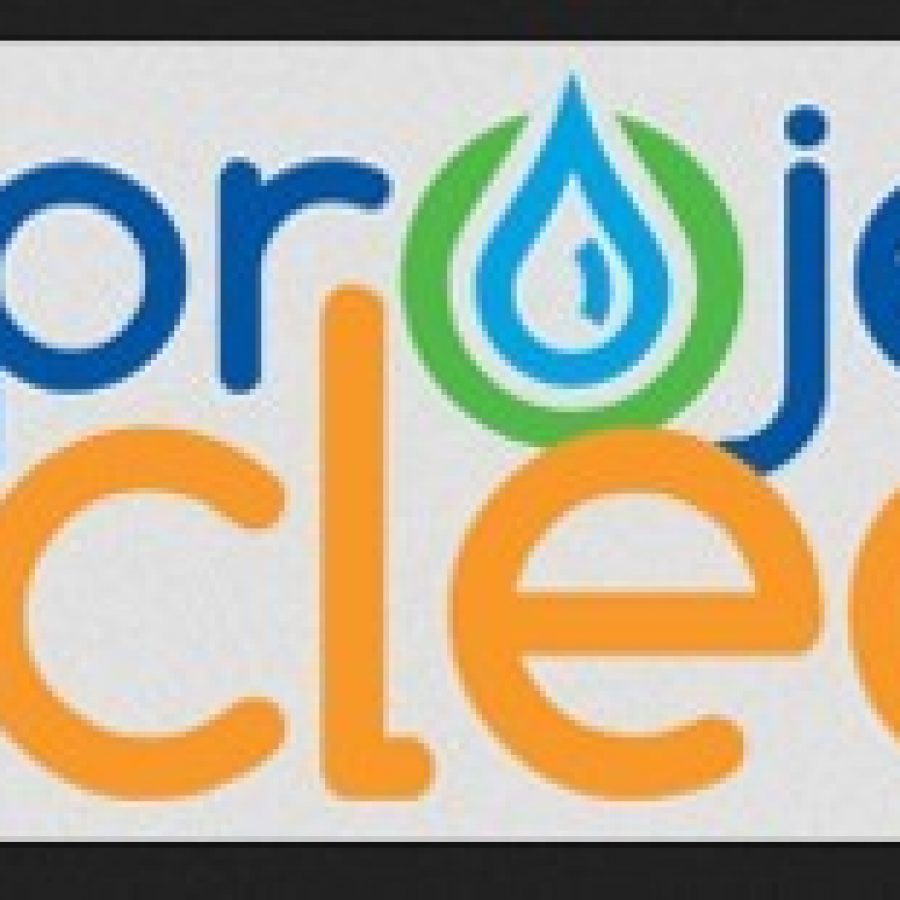 Four Crestwood residents voiced concerns last week about a lack of transparency and other issues regarding a Metropolitan St. Louis Sewer District project on Pardee Lane designed to alleviate overflows into Gravois Creek.
The project, which could cost up to $40 million, will include the construction of two sewage storage tanks, totaling 7.8 million gallons, on the site of the city's Public Works facility at 8645 Pardee Lane. Work is expected to begin in early 2018. As a result, the Public Works facility will move to 9353-9375 Watson Industrial Drive.
Besides the construction of two sewage storage tanks, the Gravois Trunk Sanitary Storage Facility Project will include a pump station, piping and two structures to divert wet weather flow to the pump station, according to information provided to the city by Metropolitan St. Louis Sewer District, or MSD.
The work, including the relocation of the city's Public Works facility, will be funded through MSD Project Clear, undertaken as part of a consent decree with the U.S. Environmental Protection Agency and the Missouri Coalition for the Environment.
MSD is funding the new Public Works facility, which should be completed in early 2018.
"During rain events, sewage will be pumped to the storage tanks, thus preventing sewage backups into basements, overflows into Gravois Creek and overloading of downstream sewers," the MSD information states. "After each rain event, the sewage will be released back into the sewer system when capacity is available. Treatment is provided at the Lemay Wastewater Treatment Plant."
At the Dec. 13 aldermanic meeting, MSD Assistant Director of Engineering Brad Nevois updated the board about the project and MSD's desire to construct the new Public Works facility as a design-build project, as opposed to design-bid-build.
Under design build, one entity — the design-build team — works under a single contract with the project owner to provide both design and construction services.
Aldermen later voted unanimously to authorize city staff to work with MSD officials on the design-build project.
Noting that MSD officials sponsored a public meeting for residents Oct. 19 at the city's Community Center, Nevois said, "… Since that time, we've started the property acquisitions related to the tank facility itself. We have several voluntary buyouts that we're going to be offering and one mandatory buyout. We're currently getting appraisals and title work done on those properties, and we will start talking to the property owners in more detail coming up here at the beginning of this next year."
After Nevois spoke, Pardee Lane residents Tom Batsch and Jeff Winkler and residents Martha Duchild and Don Clark expressed their concerns about the project.
Batsch, who has lived on Pardee Lane for 60 years, told aldermen he believed "the people of Crestwood, not only Pardee Lane, have been kept in the dark for over two years" about the project. In 2006, Batsch moved the Mark Sappington-Arban house from near the southeast corner of Watson and Old Sappington roads to Pardee Lane.
"… My home, the one that I moved, which is the founding family of Crestwood, Sappington home, I moved at my expense down there — is the one that they want to use eminent domain to take because I'm not willing to sell it," he told aldermen. "And neither are the other six people. But if they're being forced out, sure they'll be voluntarily moved. So let's shed some light onto this and find out what is really going on here and who is the beneficiary of the huge amount of money that is being spent on this project."
Batch also presented to aldermen a map designed by a professional engineer that would locate the sewage storage tanks near the Affton Athletic Association.
"… That is a perfectly logical location, but they do not want to move it down there because it may cost them a little more money or someone else may not be getting some money …," he said, later adding, "… I hope that all of you will take a very serious look at what is proposed there. That was laid out by a professional engineer. There's 9.5 acres down there. Brad's excuse was it's in the floodway. Well, part of it is in the floodway, but there is enough ground there to build this facility. Also, I don't know how Affton sports rink is built right on top of the creek if nothing can be built in the floodway.
"So, obviously MSD can do anything they want. They have the power of eminent domain, but we're requesting that we don't get crapped on by the sewer plant …"
Ward 3 Alderman Jerry Miguel later asked Nevois what the additional cost would be to locate the storage tanks at the Affton Athletic Association site.
"… There's an additional cost for taking the sewer down there, but really what you need to look at is the viability of that site. We've looked at that site, and I've not seen Mr. Batsch's engineering drawings, but that site is not suitable for the tanks that we're looking to build," Nevois replied.
"And why would that be?" Miguel asked.
Nevois said, "The property's in the floodway, which Mr. Batsch might think so, but we can't do anything we want, and building in the floodway is not acceptable."
MSD officials looked at a number of other sites, he continued, noting sewage comes out of the MSD system, goes into the back of Winkler's yard and then drains into Gravois Creek.
"… We have to get that taken care of, and the problem is at this location and this is where the problem needs to be fixed. We've come up with a solution that doesn't displace any residents … I've said voluntary buyouts. We leave that up to them …," Nevois said, adding, "The current use of the property is an industrial-type use, and this would be consistent with that use."
A future public meeting will be scheduled for residents, he said.
While MSD officials sponsored the Oct. 19 public meeting for residents, the Board of Aldermen voted unanimously during a Sept. 27 closed session to approve an agreement with MSD for the purchase and sale of real estate, along with a lease agreement between the city and MSD.
The Call's public-records request for the two agreements was denied by city officials, who cited the real-estate exemption of the state Open Meetings and Records Act.
"Documents responsive to this request are exempt from disclosure pursuant to Section 610.021(2) of the Missouri Revised Statutes. Public knowledge of the terms of the agreements at this time might adversely affect the legal consideration of the transaction. Once this is no longer the case, we will provide you with copies of both agreements," City Clerk Helen Ingold wrote in an Oct. 27 email.