UPDATED: Crestwood resident calls for investigation into Ward 4 election
Outcome of aldermanic election 'tainted,' Brophy says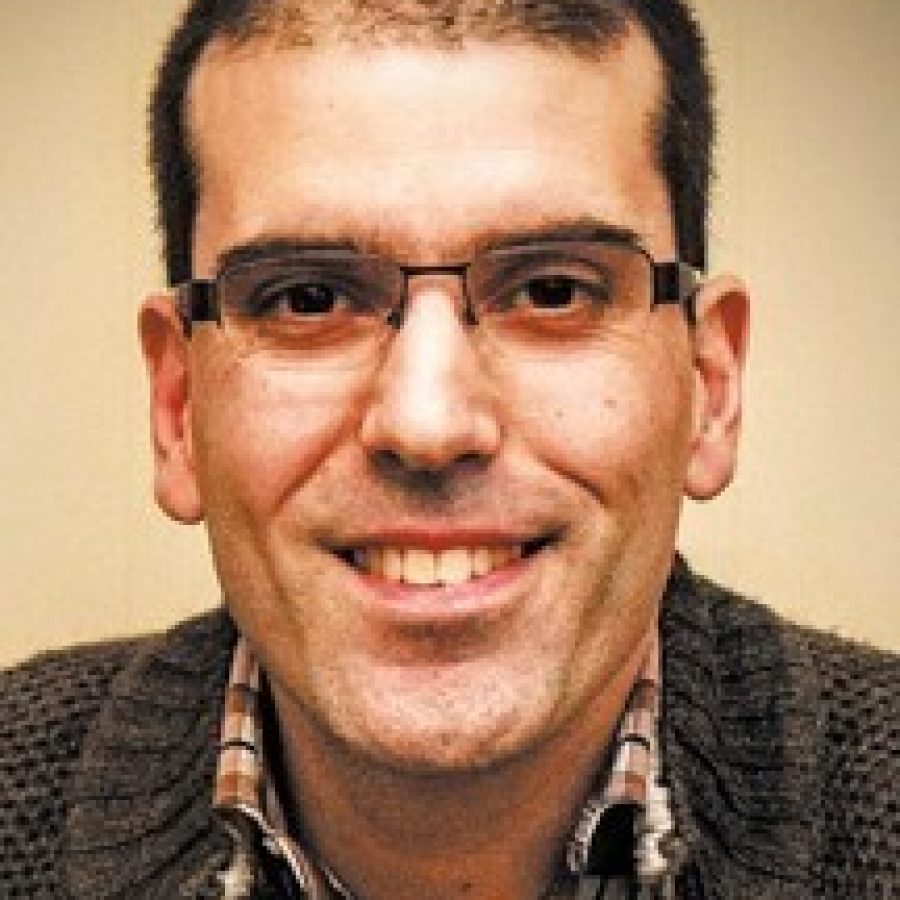 A longtime Crestwood resident is calling for the city's Board of Aldermen to investigate last week's Ward 4 aldermanic election, as he believes the outcome was "tainted."
In a statement read by board President Mary Stadter of Ward 2 at Tuesday night's Board of Aldermen meeting, David Brophy said he believes such an investigation could lead to one of the candidates in the April 5 Ward 4 election, Ismaine Ayouaz, being charged with a felony for allegedly misrepresenting his qualifications to be on the ballot.
Four candidates — Ayouaz, Tony Kennedy, former Alderman Steve Nieder and Ryan Pascoe — sought the Crestwood Ward 4 aldermanic seat currently held by Cindy Minor.
Kennedy was the winner with 369 votes. Ayouaz finished second with 289 votes, followed by Nieder with 166 and Pascoe with 94.
Minor, who did not file for election, was appointed to the seat last year to replace former Ward 4 Alderman Mike Tsichlis, who won a seat on the Lindbergh Board of Education.
In October, Ayouaz announced his intention to run as a write-in candidate, issuing a press release that stated he wasn't qualified to be placed on the ballot because he would not be a registered voter for one year before the filing deadline, as required by the city Charter and code.
But on the last day of filing, Jan. 19, Ayouaz filed for office on the advice of his attorney, and city officials placed his name on the April 5 ballot. Ayouaz repeatedly has declined to identify his attorney.
No city officials commented on Brophy's statement on the election after Stadter read it Tuesday night.
In his statement, Brophy wrote, "In my opinion, the election was tainted, unfair to the three other candidates and legally invalid. The results of the election show that the winner of the election could have lost if the votes garnered by Mr. Ayouaz were distributed among the candidates who actually met the qualifications for the office of alderman."
At the board's Feb. 23 meeting, City Attorney Lisa Stump read a statement that essentially imposed a gag order on city officials regarding questions or comments about Ayouaz's qualifications. In part, Stump's statement read, "… The Board of Aldermen has not judged the qualifications of Mr. Ayouaz or any other candidate for office pursuant to the Charter. The Board of Aldermen has reviewed and discussed its legal obligations on this matter, and neither the city nor the Board of Aldermen will respond to any further questions or provide any further comment relating to the qualifications of Mr. Ayouaz, or any other candidate, prior to the municipal election to be held on April 5, 2016."
In March, the Call reported that the city incurred nearly $6,000 in legal fees related to the issue of Ayouaz's qualifications.
Brophy wrote, "A serious problem concerns Ward 4 candidate Ismaine Ayouaz. It had been reported in the Call Newspaper's online March 30, 2016, edition in
that the legal background of Mr. Ayouaz's candidacy and placement of his name on the ballot by the City Clerk (Helen Ingold) is problematic. Reportedly, the city attorney imposed a 'gag order' on Board of Aldermen comments relating to the qualifications of Mr. Ayouaz prior to the election. The article concluded with a reference to Missouri State Statutes Section 115.631 which deals with 'offenses for knowingly furnishing false information to an election authority' … The article also quoted the city attorney as telling a former alderman 'We're not going to address that anymore.'"
In his statement, Brophy wrote, "On April 6, 2016, Crestwood resident Martha Duchild, who had been working at the polls, informed me that during a conversation with Mr. Ayouaz on Election Day he told her that he knew he could run legally as a write-in candidate but that he would lose if he chose to do so. Further, he indicated that based upon information provided to him by three attorneys who cited conflicts between the city Charter and the state Constitution, he chose to file his candidacy papers with the city, despite acknowledging that he had known at the time he filed that he did not meet the qualifications for the office of alderman."
Brophy noted that he served on the city's 2005 Charter Review Committee, an "experience that has familiarized me with our city constitution, the city Charter, in depth."
"Since that time, I have become concerned that the provisions of the Charter are often either violated or at least ignored, simply disregarded or misinterpreted," he wrote.
Brophy's statement cited the Charter, which states that the Board of Aldermen "shall be the judge of the election and qualifications of the mayor and members of the Board of Aldermen … and for such purposes shall have the power to subpoena witnesses, administer oaths, and require the production of evidence. Any person charged with conduct constituting grounds for forfeiture of office shall be entitled to public hearing on written request. Decisions made by the Board of Aldermen under this section shall be subject to review by the courts."
Brophy contended that a new election should take place.
"I do not believe that candidates for office or Crestwood residents have the responsibility to challenge the fairness and legal validity of the election at their own substantial cost. It appears to me that a clear case exists that there were events which make the Ward 4 election unfair and legally invalid, with the result that the election should be ordered to be reconducted in a fair and legally valid manner," he wrote.
Brophy also wrote, "… I am asking for a Board of Aldermen investigation into the Ward 4 election issues, which may well lead to a new election and with Mr. Ayouaz — and any other official knowingly inducing voters to cast votes which would be rejected — being charged with a felony. Finally, I do not believe that Tony Kennedy should be seated as an alderman until the legal validity of the Ward 4 election is determined and a new special election is held if it is required to remedy this situation.
"All of the residents of Crestwood have a stake in this matter, since while an alderman is elected to represent the residents of a ward, he also votes on issues affecting all Crestwood residents and, thereby, represents them as well. Corruption of elections undermines, and could eventually destroy, our democratic system of government. It is the responsibility of the Crestwood legislative body to ensure that our elections are conducted with integrity, and that the ballots placed before the voters are not tainted by fraud," Brophy wrote.
In a Facebook post Friday afternoon, Ayouaz took exception with the Call's March 30 online article about the city incurring nearly $6,000 in legal fees related to his qualifications to be on the ballot.
"The SunCrest Call newspaper has falsely accused Ismaine Ayouaz as responsible for $6,000 incurred by the city of Crestwood in legal fees in February related to the issue of his qualification to run for aldermanic office in Ward 4 …," Ayouaz wrote.
In his post, he contended the legal costs were "directly incurred" as a result of public-records requests made by the Call, Nieder, former Ward 3 Alderman Jerry Miguel and resident Martha Duchild about his qualifications. Miguel was elected to his former Ward 3 seat in the April 5 election.
However, all of the expenses cited in the Call's article were categorized under "legal opinions" in invoices submitted by Lashly & Baer — not public-records requests, as Ayouaz asserted.
Ayouaz also wrote in his post: "Ayouaz's attorney said in an email that 'If there is a question regarding your qualifications, let the election authority challenge it. In order to challenge your qualifications, someone would have to file a complaint in the Circuit Court of St. Louis County.' By law, anyone can challenge a candidate's qualification before candidacies are certified by the St. Louis County Board of election at their own expense with their own attorney. Nobody did challenge Ayouaz's qualification before Feb. 23.
"Five persons repeatedly called, emailed and made requests to Crestwood to have Ayouaz's name removed from the April 5, 2016 ballot. Costs were incurred. Those individuals knew that they could file a complaint in the Circuit Court of St. Louis County to challenge Ayouaz's qualifications, but did not do so."
He concluded his post: "Since the April election, Ayouaz has congratulated Tony Kennedy, newly elected Ward 4 Alderman, and feels the unwarranted and obsessive attacks on his candidacy and person are simply uncalled for. He remains positive about the future of the city of Crestwood, but holds what he calls the 'yellow journalism' of the Call as a major blemish on the community reputation of his 'hometown.'"