UPDATED: County police make presentation on offering service to Crestwood
Town-hall meeting to be held on police service, Roby says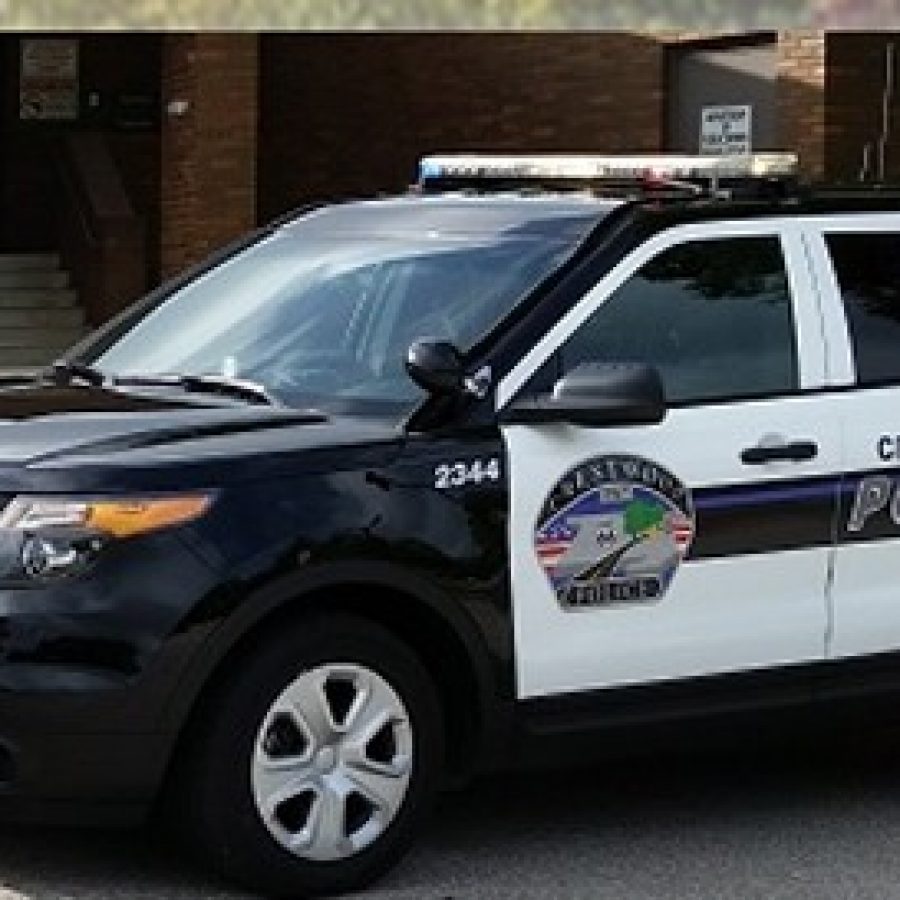 The Crestwood Board of Aldermen heard a presentation Tuesday night by the county Police Department about the possibility of providing police service for the city.
With many members of the city's Police Department in attendance, St. Louis County Police Chief Jon Belmar oversaw a presentation and question-and-answer period about county police services to the Board of Aldermen Tuesday night.
In February, Ward 3 Alderman Grant Mabie requested that the presentation on a potential municipal contract be scheduled.
"… At the first meeting in April if we could put on the agenda to have a presentation and public question-and-answer with the St. Louis County Police Department on potential municipal contracting with the city of Crestwood …," Mabie said at the Feb. 9 board meeting.
During a period for public comment at the March 22 board meeting, former Ward 1 Alderman Rich Bland, who has served as chairman of the Police Board for the past seven years, expressed his disappointment that no formal presentation about the possibility of contracting for police service had been made to the Police Board.
He also said the Police Board the previous night unanimously adopted a resolution in support of the city's Police Department.
"… I was very disappointed recently when I heard through public comment that the board or members of the board may be shopping and had set up a possible … presentation. Now I understand that we're in a budget crunch and we need to be looking for places to cut, and I think it's a little disingenuous when you say that we're looking all over for places to cut and then you target one department," Bland said.
"I'm not going to give a Police Board presentation because I'm not speaking for the Police Board, I'm speaking for myself. But I was very disappointed that it came out that way — equally disappointed that never, to this date, has there been a formal presentation discussion about this at any of the Police Board meetings, which meets the third Monday of every month.
"Essentially what's going to happen I guess is the St. Louis County Police Department has been invited to a future board meeting to come in and give a sales pitch. And I guess if we're doing our due diligence, did we shop? Is Mehlville Fire Protection District, Affton Fire Protection District, Fenton Fire Protection District going to come in and make sales pitches to take over local services? In fact, has Kirkwood Police Department, who does contract out for work, have they been contacted to possibly also make a sales presentation?" he asked.
Noting he served as an alderman from 2006 to 2009, Bland said, "I do know things change. However, when I ran, un-less things have changed significantly, the two things that I heard — and I talked to people door to door — was don't mess with my police and don't mess with my fire. And I find it interesting that there's not been time to contact the Police Board, there's not been time to really sit down and talk to the police chief, but we've had time to have meetings with individuals from the St. Louis County Police Department and in terms of shopping our services out."
Bland concluded by saying he hoped aldermen would "look at the big picture."
"… Sometimes it may make sense in the short term in dollars and cents, but I think if you do your due diligence, you might think differently," he said. "And I will just say one thing, that we did pass a resolution at our Police Board meeting last night that we are, as a board, unanimously in support of our local Police Department …"
On his mayoral Facebook page, Mayor Gregg Roby wrote of the St. Louis County Police Department presentation, "… This is only a presentation and will be followed up later by a town-hall meeting where the citizens will be able to express their feelings regarding St. Louis County Police taking over policing for Crestwood. This was a suggestion proposed by an alderman as a way of reducing the city budget or a cost savings measure. One of many we have been exploring."
In December 2004, during a discussion of the city's 2005 budget, aldermen voted 5-3 to end any discussion about eliminating or outsourcing the Police Department or Fire Department and "clearly affirm its intention to maintain the city's fire services and its Police Department."
Opposed were Ward 1 Alderman Richard Breeding and then-Ward 3 Aldermen Don Maddox and Jerry Miguel.