UPDATED: Concord Elementary School opens all-inclusive playground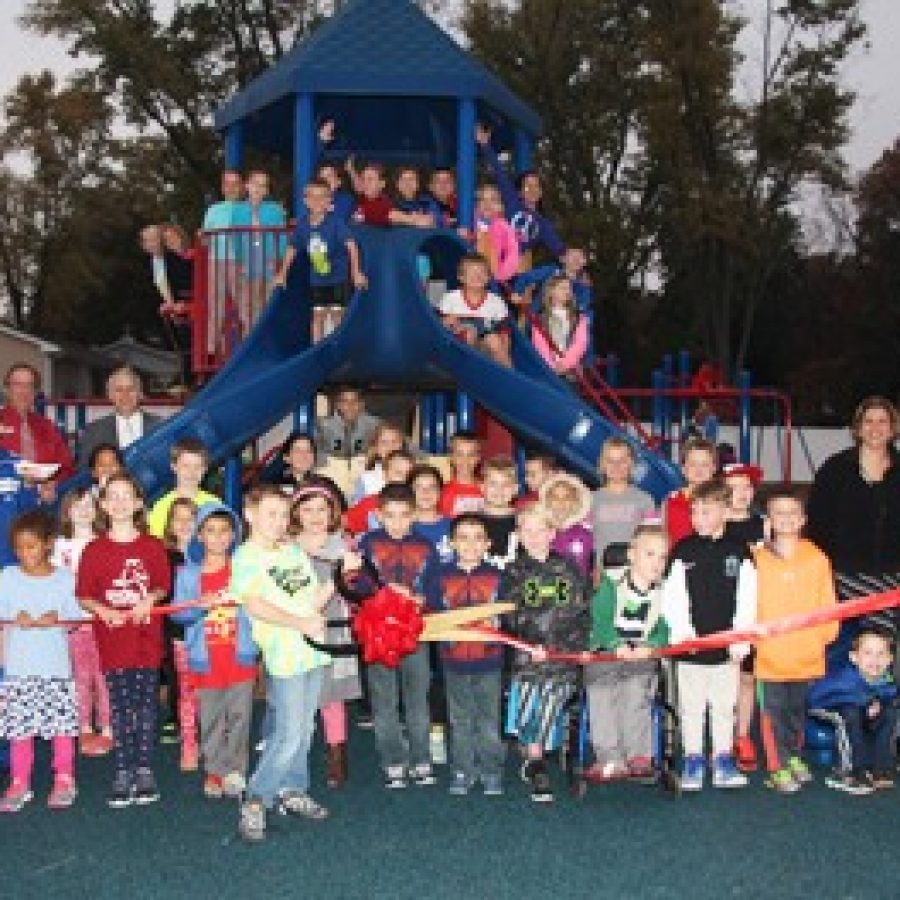 Concord Elementary School officially opened its recently renovated, all-inclusive playground earlier this week with an all-school party and ribbon-cutting ceremony.
The playground renovation was a collaborative effort of Lindbergh Schools and several community organizations, including Concord C-PLAY, or Committee for making the Playgrounds of Lindbergh All-Inclusive for our Youth.
"We are thrilled to have an outdoor space where all of our students can play together," Concord Principal Angie Moehlmann stated in a district news release.
Concord fifth-grader Miles Hoffman helped lead the charge to turn the idea of an all-inclusive playground into a reality. Miles organized a student group called C-PLAY Kids of Concord, which recently received a $3,000 Major Gift Grant from the Crestwood-Sunset Hills Kiwanis Club.
Besides the Kiwanis Club grant, C-PLAY has raised more than $7,000 through garage sales, change collections and box-top collections. Several students have even asked for donations to C-PLAY instead of birthday presents.
Lindbergh Schools is also allocating funds to make the playgrounds at all five of its elementary schools accessible for all students, according to the release. These related improvements include rubber surfacing, a bucket swing and interactive playground panels. When Dressel Elementary School opens in fall 2017, its playground will have an all-inclusive design as well.
One playground will be renovated each year for the next five years, and Concord's outdoor space was first on the list.