Unofficial results show 3,260 votes for Eardley
School district must learn to separate its wants from its needs, Eardley says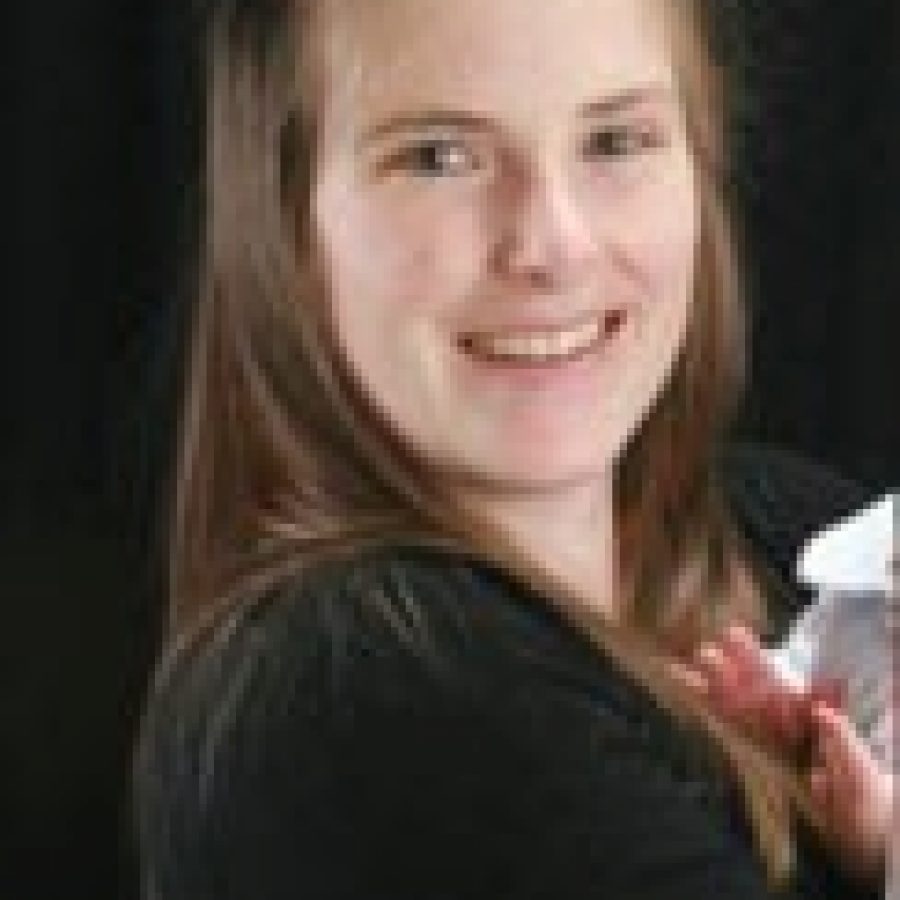 Kathleen Eardley was leaving a night class when she received a text telling her she was elected to the Mehlville Board of Education.
"I was excited. I was actually in school," she said. "I'm finishing my master's degree in education, so I didn't know anything until I was leaving the class."
Eardley, the top vote-getter with 3,260 votes, said she looks forward to learning the ropes and getting more involved in the community.
"I'm looking forward to ensuring a really good education for my kids and everyone else's kids," Eardley said.
Board President Venki Palamand told the Call he believes Eardley will bring a fresh perspective to the board as both a young parent in the district and a teacher.
"I'm looking forward to working with Katy (Eardley) in the upcoming year … to improve academic achievement and while continuing to be good stewards of the public's money," he said. "I think she ran a great campaign."
Superintendent Eric Knost said he believes Eardley's education background will aid her during her time on the board.
"She seems very eager to assume the position, and so we'll find out what the two of them (Eardley and Ron Fedorchak) together, along with the other board members, will bring to the table," Knost said.
Through work with the United Way, Eardley obtained her first experience with a big budget and distributing funds. Eardley said while she was on the children's residential treatment panel with the United Way, the state pulled funding from programs.
"(The state was) sending children instead of into residential treatment facilities, into foster care," Eardley said. "So we had all this money that was allocated toward our programming and a lot of charities lost their clientele, so we had to figure out how to divide out the pot."
Eardley also worked with state-level budgets while lobbying for the Associated Students of the University of Missouri on behalf of students for higher education funding.
"You couldn't go into an office without understanding the state budget and where dollars were going … That's a challenge on the school level too," Eardley said. "This is the first time in a long time that the state has talked about removing funding from K through 12 because the money's not there…"
In the Call's candidate questionnaire, Eardley stated one of the biggest issues in the race was navigating through difficult economic times without destroying the quality of education. The newly elected candidate said doing that will be a challenge, but she does not have specific ideas yet on how to tackle the issue.
"It's going to be a balancing act of trying to maintain teachers with the salary they currently have," she said, "and it's going to be a balancing act to try and make the most educational dollars go into the classroom and still be able to pay for things like buses because fuel keeps going up."
Eardley also mentioned in her Call questionnaire the district needs to separate its needs from its wants, noting the district's recently approved auditorium.
"While (the auditorium) is really cool, it's not really a need. It's a want," she said, "because in reality, we've been renting venues across the area and performing for years and years and years and years, and we're still not going to be able to have graduation ceremonies (in the new auditorium)."
However, Eardley said items such as roof repairs and classroom space would be considered a need. The district's challenge, she believes, is determining its needs and wants.
"… Everybody's got a laundry list of wants. It's the reality of what should we be spending our money on? What should we be most conservative with our dollars," she said.
As far as what is next for the board, Eardley said she believes change will occur, but she is not sure how.
"I came into this really for the betterment of my own children and other children," she said, "and I don't have an agenda yet … I didn't come into it with an outside agenda."
Eardley said in education courses she has taken, it has been said that school boards are "the big decision makers" in school districts and teachers need to be in touch with the board.
"When there was the opportunity to run, I did it because my children are in the district," she said, "and I knew prior to the filing deadline that my little guy was starting … and since he's going to be there, he needs somebody advocating on all levels."