McMunn, Stewart trying to replace Gau in Sunset Hills Ward 1: Updated
By Gloria Lloyd
Editor
news3@callnewspapers.com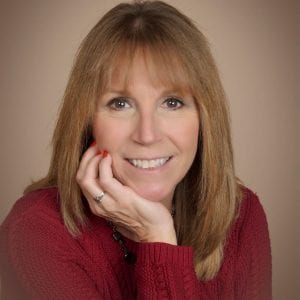 With Sunset Hills Ward 1 Alderman Richard Gau departing the Board of Aldermen after six years, two candidates are vying to replace him on the board.
Ann McMunn and Joseph "Joe" Stewart III are running in the April 3 election to succeed Gau.
Court Drive resident McMunn is best known for her advocacy against the commercialization of her neighborhood, and Tapawingo resident Stewart currently serves on the Finance Committee. Neither has held public office.
Asked to identify the most important issue in the race, the candidates responded:
McMunn said, "Ensuring that residential areas are protected and residents feel represented in regard to commercial development and redevelopment."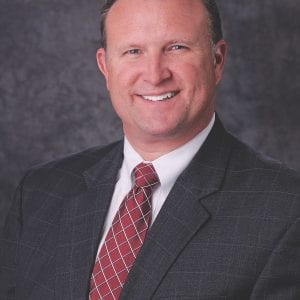 Stewart said, "Enhance Planning and Zoning to make their process more expeditious and less onerous for its residents and businesses. Balance commercial expansion in our city with careful consideration of any impact on nearby residents."
McMunn, 55, 12431 Court Drive, 63127, is a claims specialist with Reinsurance Associates. She has two grown children.
Stewart, 48, 9501 Fringe Court, is the president and CEO of BankStar. He and his wife, Sheila, have two children who attend Lindbergh Schools.
The candidates gave the following responses to a Call questionnaire:
In your opinion, have the board of alderman and other city officials complied fully with the Sunshine Law?
McMunn said, "The Sunshine law exists  so that the governed can  watch over their elected officials to see open  debate, open  analysis and open  decision-making. It is hard to say if the city officials have  completely and fully complied  with the Sunshine law.  After all, if something is done  in private,  how would we know about  it?  The rules can  be tricky.  If elected, I would request that I (we all) have  adequate training from a lawyer or someone from the municipal league, as to all the requirements of the sunshine laws. A pamphlet that we can  refer to would also be helpful."
Stewart said, "To the best of my knowledge the city has done well to comply with the requirements of the Sunshine Law."
Should the City charge for Sunshine Law requests?
McMunn said, "Large copy jobs take paper and toner  and the time spent by a city clerk and the city attorney in searching for the documents to satisfy a sunshine law request proves taxing as each of these requests costs money.   I believe  news  organizations and the like, should  have  their sunshine requests filled under  the Freedom of Information Act for free as an accommodation to the role newspapers play in having an informed electorate. Other requests should  be filled for a reasonable charge."
Stewart said, "Yes.  A reasonable charge for documents and information helps deter frivolous requests and ensures the city is compensated fairly for its work and time providing the information."
What is your position on TIF and other Tax Tools?
McMunn said,  "I believe  Sunset Hills should  use  a TIF only in the case of a blighted area. There  are of other  tax tools that exist to allow a municipality to entice  and direct the right type of development for their community. The board  can  approve other  tax tools to improve certain  businesses, allowing those businesses to be more competitive through improvements at a minimal, if any, cost to Sunset Hills' residents."
Stewart said, "TIF's should be used quite sparingly.  I would only consider it for a large anchor tenant, and in an area where properties are distressed and not sufficiently contributing to the city's tax base.  TIF's, while a good tool to draw commercial business to your city, can mean lower tax revenues for schools and the city."
What do you think of alderman attending meetings by videoconference?
McMunn said, "I believe  aldermen should  attend the meetings in person. If elected, I will pledge to do so. It is smart,  however, to have  the ordinance in place  regarding videoconferencing should  the rare need arise  to cast  a vote on an important  subject from afar. This is a privilege that should  only be used as a rare exception and not as a matter  of practice."
Stewart said, "While the current technology makes that possible, I believe there is less opportunity to have a robust discussion when not physically present."
If elected, do you plan to physically attend meetings of the board?
McMunn said, "I believe aldermen should  attend the meetings in person. If elected, I will pledge to do so."
Stewart said, "Yes."
Do you support the use of eminent domain for redevelopment projects?
McMunn said, "Sunset Hills has a history of failed attempts to use eminent domain for redevelopment projects. Most notably, the failed attempt to redevelop Sunset Manor. The residents and owners of Sunset Manor continue to live with the aftermath of that poor decision. Sunset Hills is a desirable place to live, as well as profitable for commercial development. I see no reason that Sunset Hills should  have to exercise their right of eminent domain by taking land from the rightful owner."
Stewart said, "Eminent domain should be principally reserved for public services and infrastructure. It has been done successfully for private development when developers have financially motivated property owners and there was significant cooperation from the land owners, the developer and the city."
Do you agree with the direction the city is moving under Mayor Pat Fribis?
McMunn said, "I respect Mayor Fribis and I like the direction she is taking the city. Mayor Fribis has worked to re-establish camaraderie on the board and to foster an attitude where  the board  and other city employees work together for a common cause and the betterment of Sunset Hills."
Stewart said, "Yes. Since Mayor Fribis is unopposed in the 2018 election cycle, I think it is a good indication she has the confidence and support of most Sunset Hills residents."
Is the city of Sunset Hills business friendly? What do you propose to keep current businesses in the city and attract new economic development?
McMunn said, "I do believe  Sunset Hills is business friendly.  Our Economic Development Committee was formed to seek out and welcome appropriate new businesses to our city, to meet with them and find out their needs and work to fulfil those needs.  After all, these businesses pay most of the tax that allows the city to run and provide residents' services. I believe  we should  target  certain  business development that Sunset Hills residents' desire. We need to continue to research the market  and extend a welcoming hand  to the right retailers."
Stewart said, "My answer is mixed based upon the project.  My goal would be to enhance Planning and Zoning, to make their process more expeditious and less onerous for its residents and businesses while being sensitive to neighboring residents."
Should the city Sunset Hills be more bicycle friendly? If so, what do you propose?
McMunn said, "I believe  Sunset Hills is bicycle friendly. We have  painted many  roads with the bicycle emblem to serve as a reminder to drivers  that they share the road with cyclists. I would like to see this expanded to encompass more bicycle and pedestrian friendly avenues. I think it would be good for the community  and for the safety of those on bikes and on foot."
Stewart said, "Yes.  I am a proponent of more sidewalks and cycling lanes/paths, allowing Sunset Hills residents to utilize non-motorized vehicles for exercise and travel throughout our community."
Would you consider it unethical to tape record someone without their knowledge?
McMunn said, "In Missouri one can  record  a conversation with another without telling the other person, as long as the one recording is part of the conversation. The question of ethical behavior and legal behavior are different. I plan to serve with integrity and honesty. I really see no reason to record  someone without telling them – unless I was being  threatened perhaps."
Stewart said, "While it is legal in the United States to record conversations with the consent of only one party, I believe that it should only be used to maintain the accuracy of the quotes or recollection of the facts.  Any further use or dissemination I would likely consider unethical."
Are you satisfied with the performance of City Attorney/City Prosecutor Robert E. Jones?
McMunn said, "I have  not had any dealings with the city prosecutor/city attorney and would want to review his record  more in depth before casting any pre-judgment for or against."
Stewart said, "Mr. Jones and his firm have long represented many municipalities. This should be a testament to his competence and knowledge of municipal laws and issues. His job is only to identify legal risks and assist in maintaining lawful conduct and operation of the city. The board must be cautious in not abdicating their decisions to the city attorney."
What are your thoughts on commercial encroachment of residential areas?
McMunn said, "I am against commercial encroachment into residential areas in general. As with most things,  there  are two sides to the issue. Obviously, in some areas, the residents know that their neighboring property was commercial when they chose to build or buy on their lot, but the nature of commercial developments change over time. The board  must respect the desires of adjacent neighbors by allowing only appropriate commercial development adjacent to our residential areas."
Stewart said, "I am sensitive to residents whose quiet enjoyment or property values could be negatively impacted by commercial development. It is important to recognize that commercially zoned property may be developed at some point. It is incumbent on the city to work with both residential property owners and commercial developers to address the concerns of all parties."
Should the Court Drive neighborhood bordering South Lindbergh Boulevard be residential or commercial? What about attached villas?
McMunn said, "The residents of Ward 1 and of Sunset Hills in general have spoken time and again on this issue. They desire the Court Drive neighborhood to remain  residential. They have petitioned, displayed signs, attended meetings, workshops and community forums.
"The Planning and Zoning Commission and the Board of Aldermen have voted unanimously to keep this area zoned residential. This was a private, thriving residential area before the tornado. New homes are being built on the property at this time and additional homes could readily be built on the property but for the 'potential commercial developer' holding these residential lots hostage. Enough is enough!
"Regarding attached villas, I would not be opposed to considering villas that mirror those of the Courtyards on the opposite corner. However this developer has yet to produce one."
Stewart said, "See the response to the prior question. The economics of keeping all of the distressed lots bordering Court Drive and South Lindbergh Boulevard 'single-family residential' are questionable. Continued negotiation between the lot owners, adjacent homeowners and potential developers is the only way to a solution."
Should Sunset Hills pledge to assist in the buyout of resident's homes destroyed in the December 2015 flooding?
McMunn said, "With regard to the buyout  of residence homes destroyed in the December 2015 flooding, I do believe  Sunset Hills should  assist the residence in any way possible, to help them obtain  any public or private funds  available and to assist them with directives and applications to the various  governmental authorities that are equipped with buyout  funds.   I do not believe  it is the job of a municipality to fund buyouts."
Stewart said, "Sunset Hills should assist in helping residents affected by the flooding work through the requirements of FEMA and SEMA to seek the greatest resolution."
Should the City's Police department be retained, or should police services be outsourced?
McMunn said, "I am very proud of and am a strongly support retaining  our local police department. I consider our residents' safety a top priority."
Stewart said, "Our police force is highly visible and community focused. We have well-trained and dedicated police officers in our city.  I have seen no cost benefit analysis that would indicate any near-term consideration of outsourcing our police department."
Traditionally, Sunset Hills has had a close relationship with Lindbergh Schools.  Do you believe the city should maintain a positive relationship with the school district?
McMunn said, "Absolutely. Sunset Hills should  maintain  a positive relationship with Lindbergh  School District. Not only do we educate our children at Lindbergh, but the better  the school system, the more valuable are our homes."
Stewart said, "Absolutely. The quality of local schools is typically the engine for increasing home values and hence the tax base that the city enjoys."
Should the city collaborate with Lindbergh Schools when undertaking a development that would impact the school district?
McMunn said, "Yes,  of course, collaboration is always  best  when undertaking a development that would impact school  district."
Stewart said, "Lindbergh School District is important to the growth and development our community.  Careful consideration should always be given to decisions that may impact our schools."
Do you support the performance of City Administrator Eric Sterman?
McMunn said, "As far as I know, from the few dealings I have  had with Eric Sterman, he is doing a good job as city administrator and has  proven  to be a valuable addition to staff."
Stewart said, "I have had the opportunity to observe the performance of Eric with my service on the City's finance committee.  The Board made a great selection, when they hired Eric as our City Administrator."
Do you have a Job that may take you out of town during the upcoming two-year aldermanic term?
McMunn said, "I will be in town attending meetings and protecting the interests of the residents of Ward 1 for the next two years, if elected."
Stewart said, "While I do have work and industry-related travel that takes me out of town on occasion, I do not anticipate that it will affect my in-person attendance for the next 2 years."
What do you think of Days Inn owner HR Sheevams proposal to build a new hotel? 
McMunn said, "I have  not studied Mr.Sheevam's architectural development plans  but do support and am excited  he is exploring new ways to upgrade the hotel and his property."
Stewart said, "I know HR Sheevam personally. He is a great guy.  I am aware there has been problems with his past plans due to both car and pedestrian traffic patterns and ingress/egress issues.  I believe his most recent plan submission should address the prior issues and get him closer to his goal of redeveloping and improving his hotel. "
Should the city increase hotel heights?
McMunn said, "I believe an adjustment should be made on a case-by-case basis. Some lots may be able to support a taller hotel without encroaching on the peaceful existence of nearby residents."
Stewart said, "Yes. As long as it does not impact any nearby residential areas."
Some residents of the greater St. Louis region advocate a city-county merger, a disincorporation of St. Louis county municipalities or, as proposed by Better Together, a regional merger of services such as police and fire districts.  Do you support these efforts? Why or why not?
McMunn said, "I am against a City /County  merger if that means the dis-incorporation of St. Louis County municipalities. Local government gives all the residents of Sunset Hills the opportunity  to participate in and to enjoy the municipality has  to offer – the gymnasium, community  center, local committees, the parks  and the activities sponsored by Sunset Hills, as well as the security  of our police department. All of this gives our community  a sense of identity that would be lost with the dis-incorporation."
Stewart said, "There are over 90 municipalities and numerous unincorporated areas in St. Louis. This proposal tends to benefit the weaker/poorer municipalities at the expense of the stronger municipalities like Sunset Hills.   I have seen no cost benefit analysis that would indicate any near-term consideration of this. I do not think this is a reasonable option for Sunset Hills."
Do you believe the city is in a strong financial position?
McMunn, "The city is in a strong  financial position.  Our bond rating is back up, and we have money  in reserve."
Stewart said, "Yes. I have served on the city's finance committee since May of 2015.  I have had first-hand review of the city's finances and have had a significant role in recommending the new accounting platform that we have successfully implemented."
The city's zoning code is currently being rewritten.  How would you change it?
McMunn said, "I understand the entire code  of city municipal ordinances and regulations is being rewritten.  The code  is very difficult to research as it stands now, and could be organized in a more sensible/manageable way.  Organization is crucial to its understanding."
Stewart said, "I have no pressing changes currently."
Check back to www.callnewspapers.com to read additional answers from the candidates.