Trakas to take oath of office on Sunday
O'Leary, O'Mara are lauded by council for their service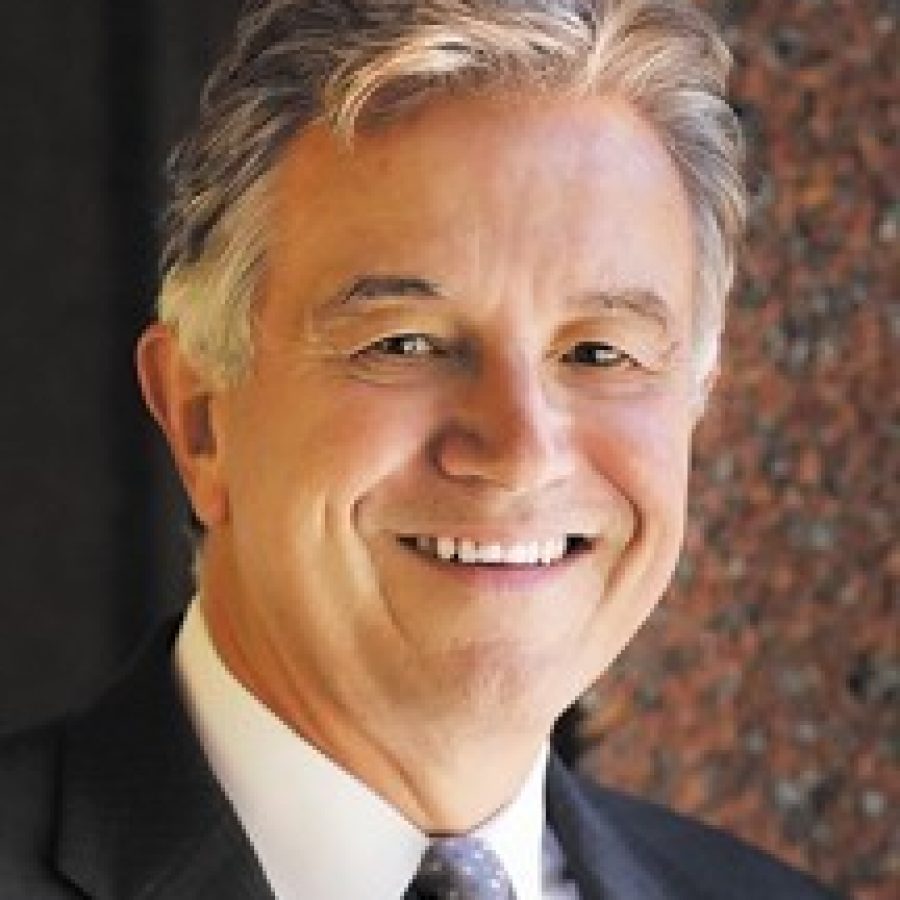 Next week's swearing-in of two new County Council members marks the end of one north county political dynasty and the expansion of another one, along with the debut of incoming 6th District County Councilman Ernie Trakas, R-Oakville.
Trakas and Rep. Rochelle Walton Gray, D-Black Jack, will be sworn into office at noon Sunday, Jan. 1, in the County Council Chambers, 41 S. Central Ave., Clayton.
They will succeed outgoing 6th District Councilman Kevin O'Leary, D-Oakville, and Chairman Mike O'Mara, D-Florissant, of the 4th District.
O'Leary succeeded County Executive Steve Stenger in the 6th District seat when Stenger assumed the office of county executive two years ago. He served 19 months after winning election in April 2015 against former Green Park Ward 1 Alderman Tony Pousosa, but declined to run for re-election.
In contrast to O'Leary's brief stint on the council, reigning council Chairman O'Mara and his father, Jim, had been a fixture of the council's weekly meetings for a quarter century. Both wielded considerable power under a succession of Democratic-majority councils and were frequently elected chairman.
Former professional soccer player and St. Louis Soccer Hall of Fame member O'Mara's decisive defeat for a fifth term by Gray — whose father, stepmother and husband are also politicians — shocked county observers who expected pipefitter O'Mara to win because of his money raised and union backing.
Before the younger O'Mara took over the seat in 2001, his father held it since 1991.
O'Leary and O'Mara were honored with resolutions unanimously approved by the council, although O'Mara abstained from voting on his own resolution. O'Leary jokingly voted "no" on his at first.
The O'Leary resolution stated, "Whereas, a young man named Kevin grew up sharing a small one-bedroom house in Affton with his four brothers and two sisters, where he developed an unusually strong work ethic and a devotion to family … Whereas, this enterprising young man worked at Haas Bakery for nine years … worked hard and saved his money from his next job at Dulany's restaurant, which ultimately allowed him to achieve his dream of purchasing his namesake restaurant O'Leary's with his close friends John Goodman and Karl Kloster, which he nurtured and grew for 17 years …"
Most importantly, the resolution notes, O'Leary married his ninth-grade sweetheart, Jan, and during 40 years of marriage, they raised two daughters, Bridget and Meaghan, and have four grandchildren.
O'Leary "stepped up on short notice to serve the people of St. Louis County, and … has done so admirably and honorably," the resolution reads.
O'Leary told the Call that he had gone into the race hoping to help south county, but the position was not what he expected.
"I would just like to thank all the people that voted me in — I did the best job I could, and we'll leave it at that," he said. "I can go to bed and wake up every morning, and the people that know me and know what I stand for, I thank them, and the people that didn't give me a chance and made up their own minds — they did what they had to do, and I did what I had to do."
The one time O'Leary sided against Stenger and O'Mara, on a rental license proposed by O'Mara, he eventually told the Call that the two were "treating him like a human being again" following some type of dustup over the legislation.
O'Leary never stepped on the toes of other officials again, despite an outcry from south county residents who wanted him to reject an apartment complex on Bauer Road. Instead, he and his legislative assistant Diann Valenti stopped taking calls from residents and media for more than six months.
In his final words as councilman, O'Leary thanked Valenti because "I don't know what I would have done (without you). You made me look pretty good — I know you probably don't all think that, but thank you."
For years, O'Mara lobbied for the construction of a new county-funded soccer complex in Creve Coeur Park, with a price tag he estimated at $12 million in 2014 when former County Executive Charlie Dooley declined to include it in the budget.
But this year, with his close friend Stenger at the helm of county government, O'Mara achieved his wish, and the council approved the Creve Coeur soccer park, now costing $14 million and funded by the St. Louis Convention and Visitors Commission.
Despite Stenger and O'Mara's promise that the soccer complex will pull in annual revenue for the region several times over the initial cost, 7th District Councilman Mark Harder, R-Ballwin, and 4th District Councilwoman Colleen Wasinger, R-Town and Country, voted against bonds for the complex in April.
Two bills related to the soccer complex came to a final vote in O'Mara's last meeting: authorization for Stenger to sign a contract with Paric Corp. to design and build the park, along with a contract for Veta LLC to manage the complex.
Those bills passed 5-2, with Harder and 1st District Councilwoman Hazel Erby, D-University City, opposed.
Although O'Mara sometimes clashed with Harder, the Ballwin councilman honored O'Mara with a soccer-themed farewell and presented him with a soccer ball signed by the entire council.
"I'll use a soccer analogy if I can, even though I hate soccer," Harder said. "You've suited up to play for the last 16 years … Moving legislation at the speed of a penalty kick, (while) not giving your opponents more than three minutes to take a shot on goal, or reading legislation before you vote on it. You have played both offense and defense and you have also carried the water for your team. In 16 years' time, you have head-butted almost everyone on this council for some reason or another …"
Referencing the north county mayors who crowded meetings in recent years to castigate O'Mara, Harder said, "You've fouled out, but you've always showed up for your constituents, who would sometimes cheer for you and sometimes not."
After 552 meetings over 16 years, O'Mara sat through nearly six days of citizen comments.
"That means you've spent more time listening to Tom Sullivan than you have your wife," Harder said. "That's why you're so grumpy."
Getting one last shot in at Sullivan, a county critic who tussled with O'Mara for years, O'Mara said he would have scratched out Sullivan's name on the soccer ball if he had signed it.
After 16 years on the council, O'Mara believes the county "is a good government — it runs smooth."
The outgoing chairman started to tear up as he said, "At the end of the day, I had a good run … I'll leave it at that."