Trakas believes Mehlville's long-term vision should include building third high school
If not a high school, perhaps a middle school, Trakas says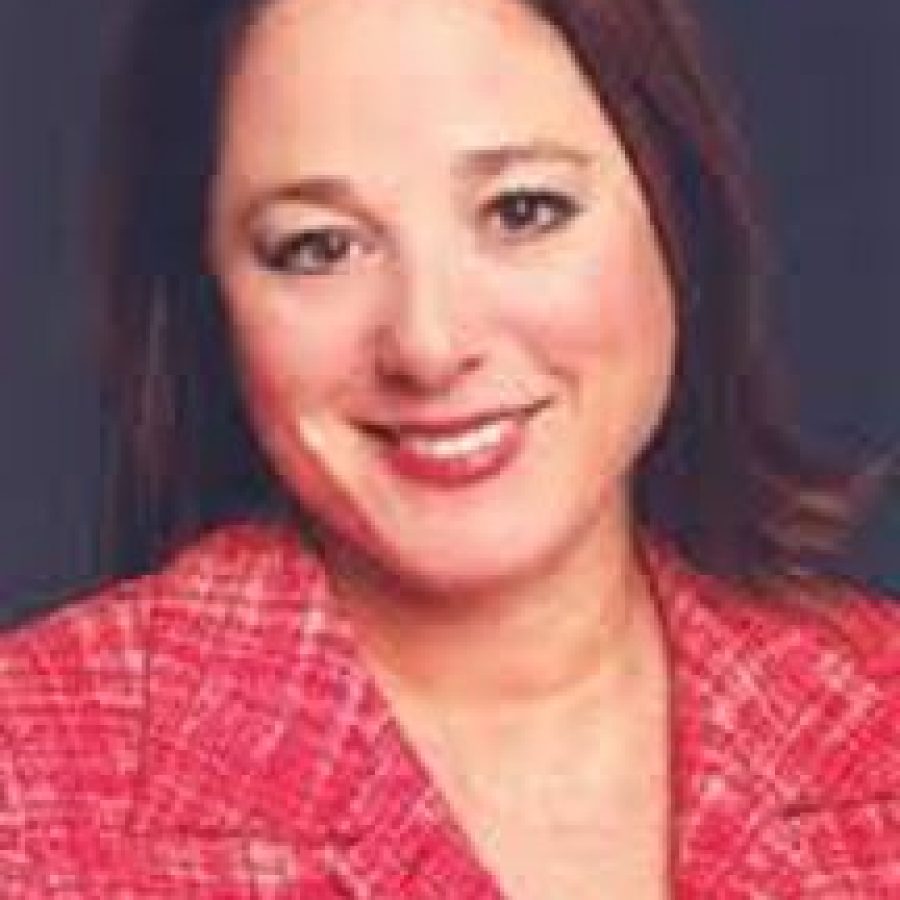 Mehlville Board of Education member Lori Trakas believes the school district should be more focused on "long-term vision," including building a third high school.
During one of board members' recent discussions on whether they should place a 4-cent no-tax-rate-increase tax transfer on the ballot in April, Trakas said she wanted the district to think bigger about its facilities. She suggested building a new high school on property the district owns along the bluffs overlooking the Mississippi River, next to the Jefferson Barracks Bridge and the John Cary Early Childhood Center at 3155 Koch Road.
"A high-performing board and a high-performing district really takes the opportunity to have vision, and I think sometimes what plagues us is we're missing out on the vision at times," Trakas said at the Nov. 19 board meeting. "When I think about long-view vision … That needs to be a public facility there.
"We've come to that opinion, we're not going to sell it. Is there something long term we could build on there? From a vision standpoint, I'm just going to throw this out there — would that be a place to build a new high school?"
"No," board member Jean Pretto replied.
Modern high schools take at least 50 acres for construction, but the John Cary property only has seven acres, board Vice President Larry Felton noted.
Over the last year, district officials have emphasized to residents that Mehlville faces a financial crisis caused by tax revenues not meeting increasing expenses, and that the district also has $55 million in unfunded facilities maintenance needs, including roofs and HVAC systems.
To help remedy the operations shortfall, on Nov. 3, voters approved a 49-cent tax-rate increase called Proposition R, which Trakas heavily opposed.
The board will consider whether to place the 4-cent tax transfer on the April ballot when it meets at 7 p.m. Thursday, Jan. 7, in the Mehlville High School Library, 3200 Lemay Ferry Road.
Instead of asking for more money from taxpayers, the district should have looked at an alternative plan suggested by resident Jane Conder to pay down its $58 million in debt, Trakas said during the Prop R campaign.
Mehlville used money from that debt to build new schools including John Cary, Hagemann and Oakville elementaries, Bernard Middle School and the expansion of Washington Junior High that converted it to Washington Middle School. Those schools were all identified ahead of their construction by district officials as a need, but a new high school has never been suggested by any district official or board member serving in the last two decades.
A new high school could cost $50 million to $75 million that voters would have to fund through a bond issue, Trakas said.
"I'm talking long-term vision," she said. "I'm just throwing it out there … I think that's another good benefit about really keeping your debt down low — because the lower your debt, the more you might have an opportunity to really fund some of these things long term."
"But remember, a long-term vision is driven by functionality and what you want to come up with," Felton said. "Then you worry about the real estate."
Seats held by Felton and Trakas are up for election in April, and Felton has already filed for a fourth term. He was first elected in 2007, and Trakas was first elected in 2013. Prop R organizer Kevin Schartner has also filed to run for the board.
The idea of a third high school is a new one: In the last two decades of discussions on facilities, no Mehlville official has suggested it, and Mehlville and Oakville high schools both have declining enrollment over the last decade.
Oakville High School is landlocked and cramped for space but still has a 13-acre campus, Superintendent Chris Gaines noted — far more than the property available adjacent to John Cary.
When he was Wright City superintendent, that district bought 85 acres to build a future high school, he added.
"Maybe it's a middle school, I don't know," Trakas said.
Since the district is considering making improvements to Margaret Buerkle Middle School, she added, an analysis should be done to see if building a new school would cost less than fixing the old one.
"Instead of saying we're going to repair Buerkle here, do we need to take an overall view of Buerkle instead of putting money in something that might just be a temporary fix?" Trakas said. "I'm just throwing that out, those vision things."
Gaines said a breaking point exists where it costs more to maintain an old school than build a new one, but the wild card in the equation is the prohibitive cost of buying land.
Trakas added that library trends today are wildly different than when most of Mehlville's schools were built, as she learned at a panel on long-term vision for libraries of the future when she recently attended the annual conference of the Missouri School Boards' Association, or MSBA.