Tight squeeze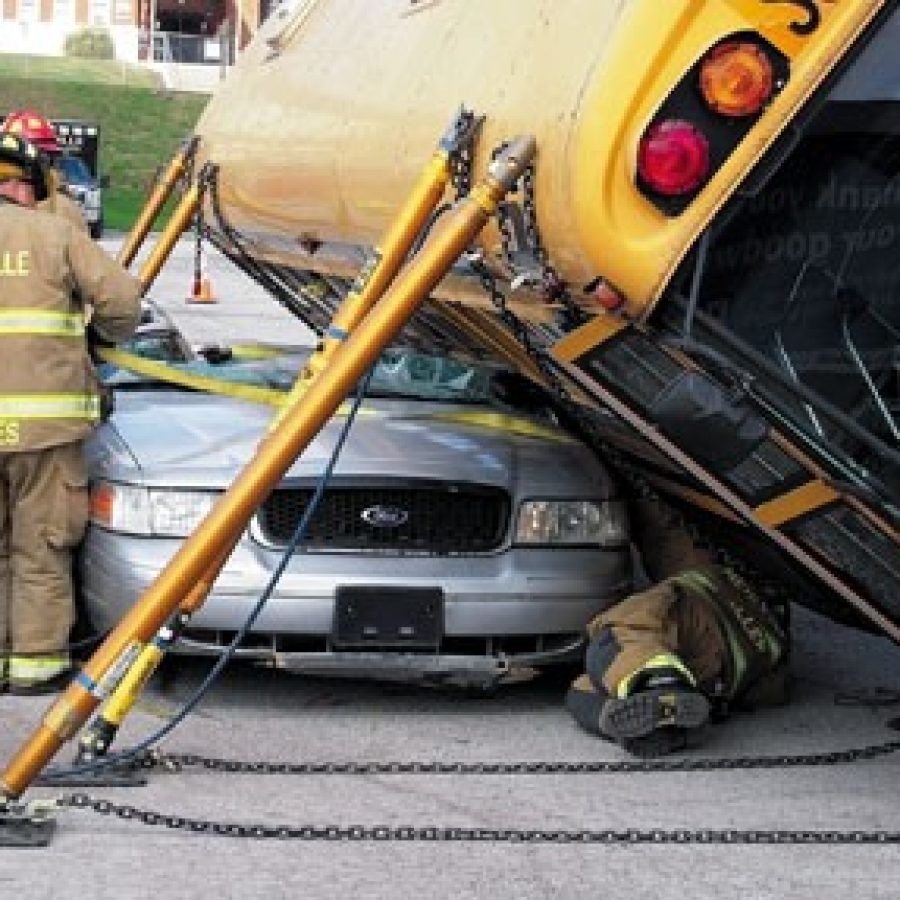 A Mehlville Fire Protection District firefighter squeezes in a tight space during a training exercise last week.
MFPD, Affton and Lemay firefighters participated in training exercises, including lifting this retired school bus off a car, in the parking lot of the Mehlville School District's South County Opportunity for the Purpose of Education/South St. Louis County Management School, or SCOPE, building on Will Avenue.
The training exercise followed a decision by the Mehlville Board of Education to spend $137,000 to buy five rather than lease three buses this year, replacing the district's oldest 20-year-old bus and some buses that are 18 years old. The average life span of a school bus is 15 years.