Three seeking to oust Carnahan in U.S. 3rd Congressional district
Babcock, Redburn, Sander challenge incumbent U.S. Rep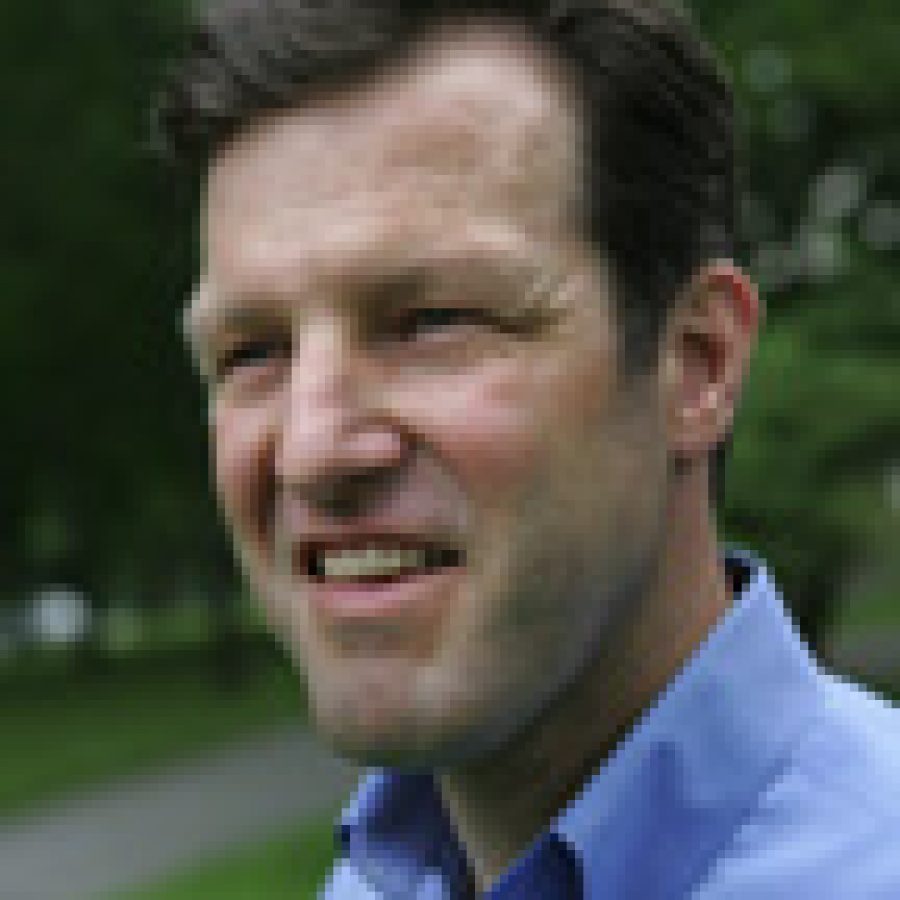 Three candidates are looking to oust Democratic incumbent Russ Carnahan as he seeks election to the 3rd Congressional District seat for a third two-year term.
Libertarian Kevin Babcock, Cindy Redburn of the Constitution Party and Republican Chris Sander are challenging Carnahan for the 3rd District seat.
Asked to identify the most important issue in the race, the candidates responded:
• "We need to eliminate the personal income tax and cut government spending accordingly," Babcock said. "The income tax is not an efficient way to raise revenue and it taxes honest, productive citizens while letting dishonest and non-productive citizens off without paying. This sends the wrong incentives and the results are predictable. The Founding Fathers did not authorize a direct tax on income and we never should have altered the Constitution to allow this intrusive tax. I believe we can cut federal spending enough to get by without replacing the income tax with anything. It would require cutting federal spending back to the levels of less than a decade ago. However, if there is going to be a tax to replace the income tax, I would support a tax on consumption such as a very limited sales tax …"
• "We need to restore economic security for families faced with the prospect of job loss and while doing so create jobs for the future," Carnahan said. "Our energy independence is tied to our retooling plants and putting people back to work. We also need to ensure government is working on behalf of working people and not Wall Street or others who were on the ground floor of our nation's mortgage mess, profiting on the back end of bad loans. We need to restore a sense of security to the American people by securing Social Security, quality education, affordable health care, our homeland, borders and communities."
• "Restoring constitutional government," Redburn said. "Many problems will be solved by adhering to constitutional government."
• "The economy is the most important issue in this race," Sander said. "People are anxious about whether or not they will be able to keep their jobs, the housing crisis and rising gas and food prices. People are fed up with big spending, do-nothing politicians in Washington that sit around casting blame at each other while the rest of us are being crushed by these issues."
Babcock, 45, 1914 Withnell Ave., 63118, is an attorney. He is single.
Babcock, who has not held elective office, ran unsuccessfully for the 3rd Congressional District seat in 2004. He said he is seeking election because "the Founding Fathers envisioned normal citizens being elected for a term or two to represent their neighbors — not career politicians that are out of touch with how normal citizens live. As a recent law school graduate making a mid-life career change due to being downsized from American Airlines, I know the challenges faced by the citizens of my district."
Carnahan, 50, 3150 Allen Ave., 63104, represented District 59 in the Missouri House from 2001 to 2005. Before he was elected to the Missouri House, he was an attorney in private practice. He and his wife, Debra, a St. Louis Municipal Court judge, have two children.
He is seeking re-election "to serve the people of Missouri's 3rd Congressional District."
Redburn, 62, 5266 Brass Lantern Place, 63128, is a retired teacher. She and her husband, Alan, have six adult children and five grandchildren.
Redburn, who has not held elective office, said she is seeking election to "work to restore our Constitution in all areas of government."
Sander, 40, 1324 Mallet Hill Drive, 63021, is a mortgage broker/owner of IMS Mortgage Services. He and his wife, Kelly, have two young children.
Sander, who has not held elective office, said he is seeking election because "I'm an average citizen who is fed up with not having principled leadership and true representation in Washington."
The candidates gave the following responses to a Call questionnaire:
What is your position on abortion?
Babcock said, "Of course, I find abortion to be a terrible tragedy and wish to have as few of them as possible in our country. Better birth control and sex education will help to reduce unwanted pregnancies and I fully support such efforts. I would not advocate going back to the days when abortions were illegal. As an attorney, I respect the law and the Supreme Court's decision in Roe v. Wade. I would never allow tax money to be used to support abortion under any circumstances …"
Carnahan said, "Pro-choice. I understand how difficult this decision can be for all involved. To that extent, I do believe in trying to provide governance that is less polarized and instead fosters the kind of environment that can help provide better options for all. I continue to promote adoption alternatives and defend protections necessary to protect the health of pregnant women."
Redburn said, "All abortions should be illegal."
Sander said, "I'm 100 percent pro-life. All life has value and must be protected."
What is your position on the death penalty?
Babcock said, "I am against the death penalty. It does not deter murder, it is not cost effective with all of the appeals and is morally wrong for the state to kill as punishment for killing. The biggest problem, however, is the irreversibility of it. With DNA testing, it is becoming apparent that the state has killed many people that were not guilty of the crime they were convicted of. With life imprisonment without the possibility of parole, we leave open the possibility of correcting these mistakes."
Carnahan said, "I continue to support the death penalty, but I am insistent that proper protections remain in place for assuring fair adjudication."
Redburn said, "I support the death penalty."
Sander said, "I support the death penalty because there are consequences to one's actions."
Are tougher gun control laws needed?
Babcock said, "We already have 20,000 gun laws and do not need any more. Only law-abiding citizens obey laws. The criminals will not obey them anyway, so they are useless and unneeded. People have the right to keep and bear arms guaranteed in the Constitution, and people should be able to use guns for self-defense."
Carnahan said, "As a sportsman and member of the House Sportsmen's Caucus, I continue to support the legal use and purchase of firearms."
Redburn said, "The Second Amendment guarantees the right of individuals to bear and keep arms. Every person has the right to protect themselves and their property from those who would do harm to them."
Sander said, "No. People must understand that gun laws only apply to law-abiding citizens, not criminals. Also, studies have proven that stronger gun laws do nothing to curtail gun related violence. A survey done by the Academy of Arts and Sciences asked 1,000 convicted criminals who are currently serving sentences for gun-related crimes who they feared most, an armed citizen or the police? One hundred percent feared an armed citizen more than police because as they responded, 'police have rules.'"