Three seek two-year seat on Lindbergh Board of Education
Clegg, Sampson, Ujka vying for seat on board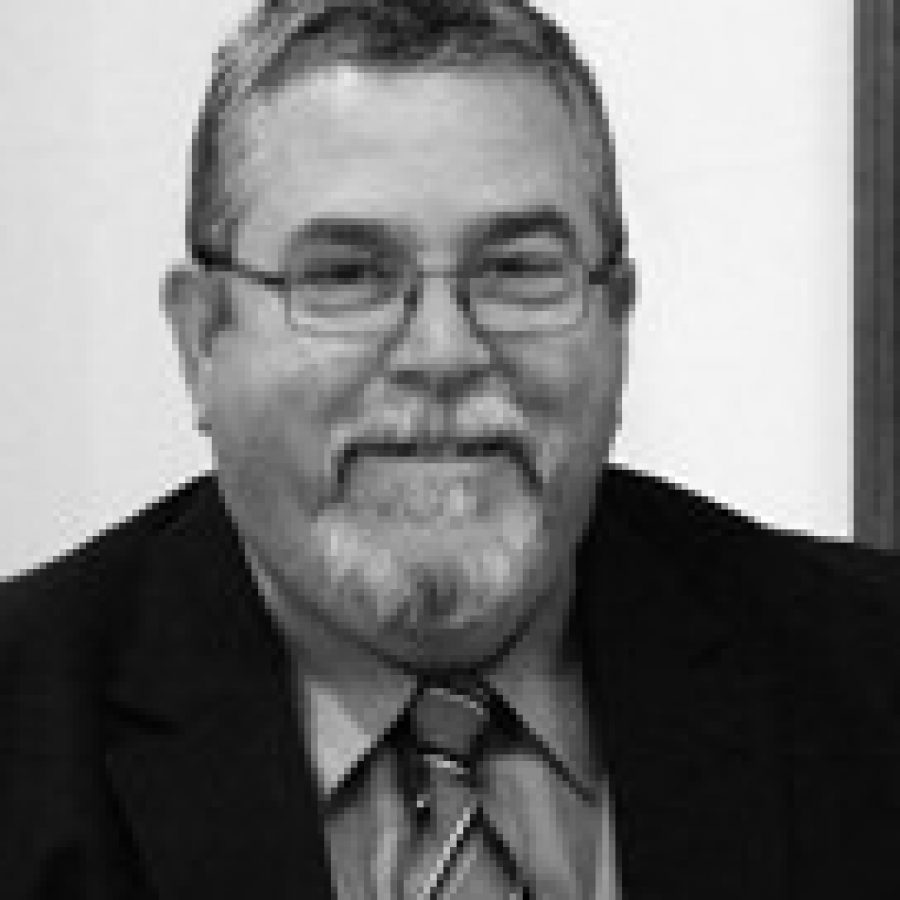 Three newcomers are vying in the Tuesday, April 8, election for a Lindbergh Board of Education seat that carries a two-year term.
Christopher Clegg, Daniel Sampson and Gary Ujka are seeking election to the school board seat vacated by Vic Lenz, who resigned last summer after being appointed to the State Board of Education. The victor will serve until April 2016.
Former board member Mark Rudoff was appointed to the seat last summer, but said at that time he would not seek election.
• "Maintaining and restoring local control of the education of our children. No one cares more about our children than we do," Clegg said.
• "Prop G — Growth. This is a 'hot' topic specifically due to the bond (issue) needed to build and update our schools for children coming into our district," Sampson said.
• "Enrollment growth and the support and the passing of Proposition G. Proposition G is another essential piece to Lindbergh Schools meeting the needs of all students, remaining No. 1 in the state, and becoming a destination district for families. It will provide a neighborhood school for the eastern area of the district, something that has been lacking for many years. It will also provide a much-needed renovation of the cafeteria, commons, and gymnasium area of the high school, to increase student seating in the cafeteria, and safety in the gym," Ujka said.
Clegg, 56, 11822 Kramper Lane, 63128, is a pastor. He and his wife, Shelley, have two grown children.
Clegg, who has not held elective office, said he is seeking election because "I've seen so much failure and moral decay in school systems across this country, as well as education itself. This in and of itself has moved me to run for a school board position so that I can be a proactive voice in maintaining the highest educational standards that this district can afford."
Sampson, 31, 4636 Bridlewood Terrace, 63128, is the enterprise permit system manager for St. Louis County. He and his wife, Dawn, have two young children.
Sampson, who has not held elective office, said he is seeking election "to serve my community and provide support for all students of the district. During my involvement with PTO at ECE (Early Childhood Education), I have become aware of an increased need for participation from families and active leadership in order to maximize the district's educational success. I am eager to discuss and explore opportunities for the district to manage funding and budgeting."
Ujka, 56, 817 Winter Top Court, 63026, retired in 2012 after a 32-year career as a teacher and administrator in the Rockwood School District. He works for the Rockwood Community Education Recreational Youth Sports Basketball Program, and as athletic event support for the Lindbergh High Athletics Department. Ujka also is the "voice" of the Football Flyers. He and his wife, Leisa, have one grown child.
Ujka, who has not held elective office, said he is seeking election because "I am an advocate for all kids … I have had an interest in running for the Lindbergh Schools Board of Education for several years, and have been asked on several occasions to consider running … With my retirement, and the appointment of Dr. Vic Lenz to the Missouri State Board of Education, the opportunity to seek office presented itself at the right time in my life …"
The candidates gave the following responses to a Call questionnaire:
Clegg said, "I will be voting against it because I can't see tearing down a perfectly good Dressel School to build another school on the same site. That school can be brought up to date. I have worked in the commercial construction industry for 35 years. Updating Dressel would be money much better spent."
Sampson said, "I am supporting Prop G. The success of a good education program gives families a desire to live within the district. This growth is a good thing; it needs to be carefully managed.
"This prop allows the district to lessen the burden on the current schools with overflow and to be prepared for new families coming into the district. This will also assist the high school in some areas where upgrades are needed …"
Ujka said, "I support the passage of Proposition G without reservation. Proposition G is an essential piece to Lindbergh Schools meeting the needs of all students, remaining No. 1 in the state, and becoming a destination district for families. It will provide a neighborhood school for the eastern area of the district, something that has been lacking for many years. It will also provide a much-needed renovation of the cafeteria, commons, and gymnasium area at the high school. It is my opinion that if the bond issue fails, there will be negative consequences affecting students, staff, and the community that may be difficult to overcome."
Clegg said, "I voted no."
Sampson said, "My family and I were not residents of Missouri at … the time of that vote. If we were, I would have supported it. We have many teachers who would have been without a job if this would not have passed and that would have led to increased numbers in the classroom. This increase was necessary to continue providing the district with the funding it needed."
Ujka said, "I voted 'yes.' My experience indicates, and I believe that a prosperous and quality school district will bring families with children to the district. I also believe in the Lindbergh community and I believe that strong schools are the foundation of a strong and prosperous community. I also believe that (a) strong school system brings new business opportunities to the community."
Clegg said, "Yes."
Sampson said, "Yes. Those issues are handled by the superintendent, Dr. Jim Simpson, and should continue to operate as such."
Ujka said, "I believe stakeholders need to have input into decisions that may affect them, but the Board of Education establishes all policy for the district, and must have the final determination in all negotiations. The board cannot agree to something that it cannot support."