Three Crestwood ballot measures could generate nearly $300,000 annually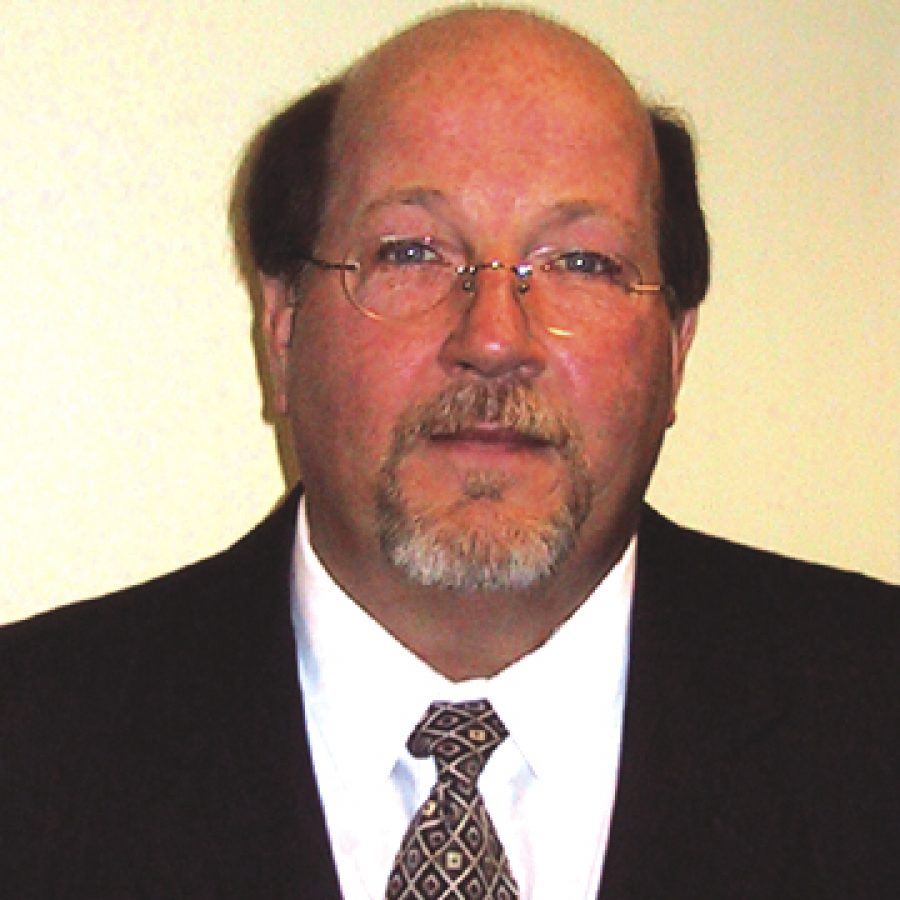 By MIKE ANTHONY
Executive Editor
Three propositions placed on the Nov. 8 ballot by the Crestwood Board of Aldermen could generate nearly $300,000 annually for the financially strapped city.
The Board of Aldermen voted last week to let voters de-cide whether increases are needed in the city's merchant license fee and the city's tax on utility gross receipts. Voters will consider:
• Proposition R that seeks to increase the city's merchant license fee to $1.25 per $1,000 of gross receipts from the current rate of $1 per $1,000 of gross receipts.
• Proposition S that seeks to increase the city's tax rate on gross receipts derived from utilities provided to commercial subscribers as follows — to 7 percent from 6 percent for water, to 7 percent from 3 percent for cable television, to 7 percent from 5.7 percent for electricity and to 7 percent from 6 percent for gas.
• Proposition T that seeks to increase the city's tax rate on gross receipts derived from utilities provided to residential subscribers as follows — to 6 percent from 3 percent for cable television and to 6 percent from 5.7 percent for electricity.
If voters approve the increase in the merchant license fee, that would generate roughly $149,000, according to Di-rector of Finance Diana Madrid. If voters approve the in-creases in the tax rates for utility gross receipts, that would generate about $145,000, Madrid told the Call.
Two other potential ballot measures were rejected by aldermen Aug. 23 — proposals to place on the Nov. 8 ballot non-binding referendums to determine voters' interest in contracting police and fire services. Both measures received "no" votes for a second reading, ending the board's consideration of the measures that evening. Under the City Charter, a unanimous vote is required to consider the second reading of an ordinance the same evening it is introduced.
City Administrator Don Greer, who was absent from the meeting because of illness, told the Call that the ballot measures, if approved by voters, will help the city's financial condition, but by no means will solve the problems.
"It helps. It's not the influx of revenue that I think the city needs long term to stabilize and diversify its revenue, but they are the measures that the city can address without affecting property tax rates. And in order to address property tax rates, I think the city needs to take a long, hard study about what they want to propose and recommend …," he said. "The merchant license fees keep us in line (with neighboring cities). I probably would like to have seen them go to $1.50 as opposed to $1.25."
Board President Tim Trueblood of Ward 2 did make a motion to amend the ordinance placing the merchant license fee increase on the ballot to $1.50 per $1,000 of gross receipts, but the proposal was defeated.
Greer said the propositions to increase the tax rates for utility gross receipts would raise the rates to the median of area cities.
"The median on the gross receipts tax to me is reasonable. We surveyed area cities, those that are contiguous to us and those that we feel like we compete with, and to stay at the median is probably the right place to be. So their decision on that was a good decision. I hope that that gets the support of the voters. These are measures that I think the voters should approve much more readily than they would address something that affects them directly," he said.
During the meeting, Mayor Roy Robinson announced that Greer, who has been serving as both city administrator and police chief, will return full time to his duties as police chief once a new city administrator is hired. Robin-son also announced he is in the process of making roughly $536,000 in personnel cuts.
"… In addition to the $500,000 worth of cuts I've made, we're making another change in the city …," the mayor said. "I proposed some cuts and they've approved them, OK? The board approved it. That's what I'm saying. Anyway, we've got approved cuts and they'll be notified shortly. But in addition to that, we are also, we're making a change. I, as all of you know, I ran on a situation where I do not believe any one person should have two positions and I have had my discussions with Mr. Greer and Mr. Greer and I agreed. We have discussed it with the board and the board has agreed. Mr. Greer will be returning as the police chief and I will be going out for a, looking for a new city administrator …"
Asked if aldermen have approved the cuts proposed by Robinson, Greer told the Call, "The mayor's indicated that they have. I'm not aware of a formal vote … There's consensus to reduce the hours of the Community Center to 60 hours a week and we'll be moving in that direction. That action in and of itself causes a reduction in staffing needs or hours. We're finalizing the plan to do that. We've made some estimates on cost-savings associated with reducing those hours.
"There's also a consensus of the board to combine the Public Works (Department) and (the) Parks and Recreation (Department) and have (Public Works Director) Mr. (Jim) Eckrich oversee both of those functions. So we'll be moving in the direction of presenting a final organizational chart, the place we need to get to, in that regard. I can tell you that I have talked with each of the department heads with regard to the effect these things have and have been as candid and frank as I believe it's appropriate to be so that they have the opportunity to plan for a longer term," he said.
Robinson's cuts call for seven full-time positions to be eliminated, Greer said, including a firefighter position that "we actually reduced in 2003." Of the $536,000 in personnel cuts, about $305,000 of those cuts will come from the park and stormwater fund, according to Greer.
Since the fall of 2003, the city has had a line of credit with Southwest Bank to meet cash-flow needs. That line of credit now stands at $2 million. In April, voters defeated a general obligation bond issue designed to stabilize the city's finances.
In a June 23 letter, Southwest Bank Assistant Vice Presi-dent Mark C. Niemeyer wrote, "With the bond issue failing to pass this April, the city currently lacks a defined plan of action to make marked improvement in its overall financial position.
"Please understand that Southwest Bank values the relationship we have with the city of Crestwood, however, when it comes time to begin the renewal process on the city's line of credit later this summer, it will be imperative that the city provides a concrete plan of action to improve the current financial situation," he wrote.
Madrid said she believes Southwest will renew the line of credit, given the measures the board has placed on the November ballot to diversify the city's revenue stream and aldermen's intent to defease $9.83 million in bond-like certificates issued to fund a new police building. De-feasing the certificates will end that project.