Thieves steal construction equipment from Cliff Cave Park
No delay in construction of new Great Rivers Greenway trail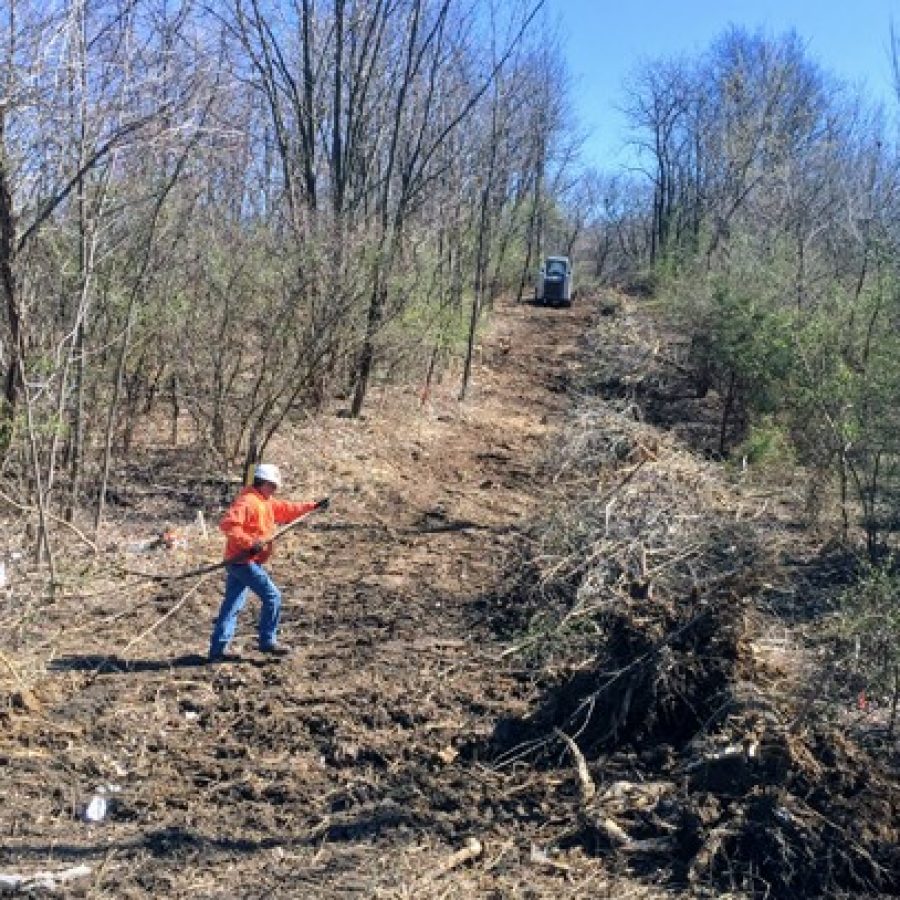 Construction trailers for contractors building a trail extension in Cliff Cave County Park were broken into Thursday by thieves who made off with construction equipment, but the project will not see any delays from the thefts.
Workers from both the primary contractors on the $5 million trail project, including Oakville-based Ideal Landscape and Spencer, arrived at Cliff Cave Thursday morning to find that their construction trailers had been broken into, Great Rivers Greenway Communications Director Emma Klues said.
Officers from the South County Precinct of the St. Louis County Police Department were called to the scene at approximately 7:30 a.m.
Roughly $5,000 in construction equipment and personal property was stolen, including power tools, extension cords and hard hats, police spokesman Officer Benjamin Granda said.
The equipment had to have been stolen overnight since crews worked Wednesday, Klues said.
The Great Rivers Greenway project to build the trail extension will not be delayed in any way by the burglaries, she added.
"It's unfortunate but not totally uncommon on construction sites," Klues said. "Police reports were filed and we're pressing forward, no delay on the project or construction time line."
The burglary is under investigation by the county Police Department's Bureau of Crimes Against Property.
If anyone has any information about the incident, they are urged to contact the St. Louis County Police Department at (636) 529-8210 or CrimeStoppers at 1-866-371-TIPS (8477).