Survey shows majority of Melville voters would support tax-rate hike
Results of survey to be presented to board tonight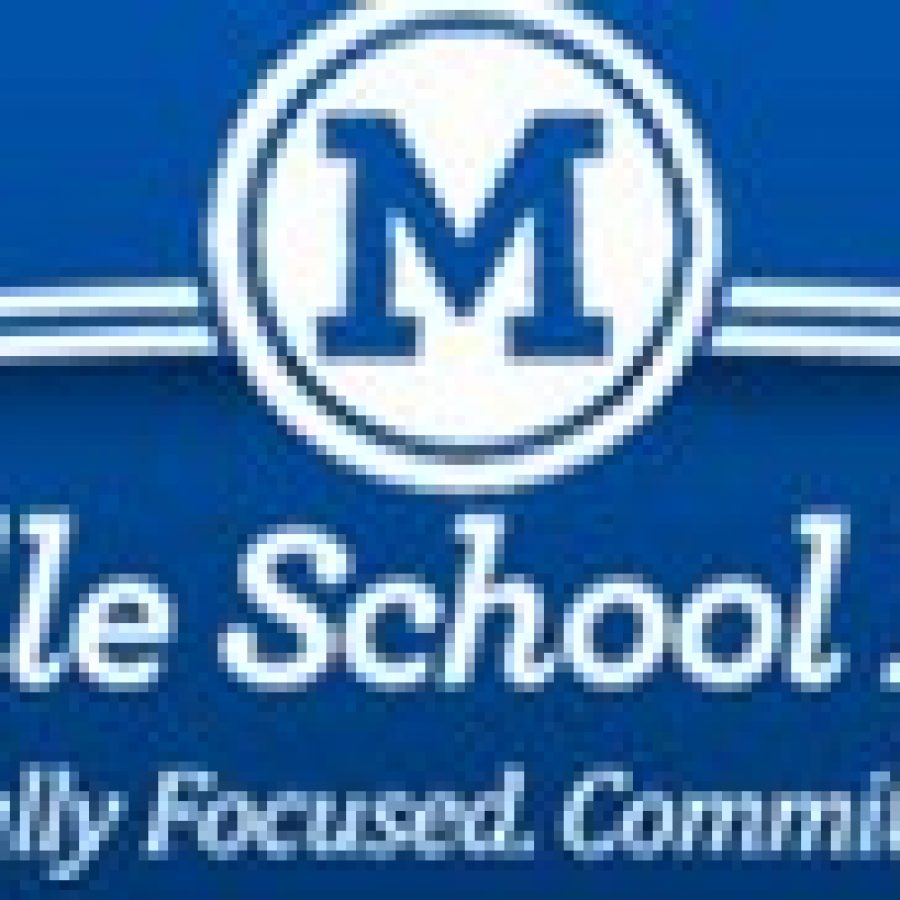 A survey commissioned by the Mehlville School District shows that a majority of voters would support a possible tax-rate increase — a higher-than-expected result that took district officials by surprise.
In a telephone survey taken at the beginning of May, 58 percent of 408 frequent voters polled said they would vote for a 40-cent tax-rate increase, 48 percent said they would support a 55-cent increase and 40 percent said they would support a 70-cent increase. The possible tax-rate increases saw the highest support from parents of children in the district, according to the survey conducted by Opinion Research Specialists of Springfield. The survey has a margin of error of plus or minus 5 percent — a 95-percent confidence interval.
"I'm cautiously optimistic that the survey indicates we have strong support at the 40-cent level," Board of Education President Venki Palamand told the Call.
A representative of Opinion Research Specialists will present the survey results to the Board of Education when it meets at 7:30 p.m. today — Thursday, May 21 — in the Mehlville Senior High School Library, 3200 Lemay Ferry Road.
Following on the heels of months of public education about the district's severe financial deficits, the survey results indicate a level of support that Superintendent Norm Ridder called "rock solid" at this stage in a potential tax-levy increase.
In advance of the release of the results, Ridder had board members and other school district observers guess what the results would be before they came out, and the officials, including Palamand, were largely taken by surprise by the strength of the support residents showed for a levy increase, the superintendent told the Call.
Of the respondents, 78 percent have no child attending Mehlville and 22 percent have a child attending Mehlville, and 46 percent were men and 54 percent were women. The age range spanned 29 to 90 years old, with a median age of 63 and a mean age of 62. Respondents were roughly equal between the Oakville and Mehlville sides of the district, with 48 percent from Mehlville and 52 percent from Oakville.
The Board of Education would have to decide whether to place a tax-rate measure on the ballot, and the next two opportunities would be August — which Ridder said is unlikely — or November.
At a community meeting held last month at Andre's South to organize for a "reasonable" tax increase, then-board President Ron Fedorchak said the support for placing such a tax-rate increase before voters would be 6-1, with board member Lori Trakas opposed.
However, Fedorchak was not re-elected and Katy Eardley left the board, replaced by Eardley's brother Jamey Murphy and Lisa Dorsey. Dorsey has said she would support a tax-rate increase to prevent further budget cuts, but Murphy has said he would only support a tax-rate increase if the board rebuilds the trust of the community.
"I've always connected the knowledge of the plan and the knowledge of the deficit, that that is going to dictate the level of support," Ridder said, noting that while parents indicated more support for a tax-rate increase, he sees "pretty high support across the whole system."
That support is unusual for a spring survey, which he said is usually when survey results will be lowest since people have just paid their property taxes and received their preliminary property assessments.
Of the respondents, 61 percent said they either knew "a lot" (24 percent) or "some" (37 percent) about the school district's new strategic plan. The survey-takers who were most aware of the strategic plan were younger voters, parents of Mehlville students and Oakville residents.
About the district's budget deficit, 79 percent of survey-takers had heard either "a lot" (44 percent) or "some" (35 percent) about the district's budget deficit. Those most aware of the deficit were younger voters, as well as parents of Mehlville students.
When the district first took surveys last fall, most respondents said that they believed the district should function on the same amount of money it already receives, and most did not have knowledge of the district's financial difficulties, even with this year's original $5 million deficit, which has since fallen to $3.6 million. In the latest surveys, 9 percent of those opposed to any tax-rate increase said they would vote for one, and those in favor went up 10 percent.
District officials have since contended that years of declining assessed valuation have kept the amount of tax revenue it takes in virtually the same, so that Mehlville cannot keep up with inflation.
In an effort to slow the trend of spending reserve money on operations, the Board of Education approved $5 million in cuts, new fees and capital deferrals last month to reduce next year's operations deficit to $2.6 million from an originally projected $8 million, cutting teachers and tutoring, among other "critical impacts to the education of the students," said Charlie Fischer, chairman of the citizen-led Finance Committee that recommended the district make the cuts this year so that reserves are not entirely depleted.
Unlike some past surveys, this survey is scientifically and statistically accurate to within 5 percentage points, Ridder said. A $44,000 2010 survey by UNICOM-ARC showed wide support for an 88-cent tax increase that later overwhelmingly failed at the ballot box.
Some residents are skeptical of the survey results due to the district's history of employing surveys that turned out to be wildly off-base, which board Vice President Larry Felton acknowledged when the board revisited past decisions in January.
"I think unfortunately we got too aggressive and hired a firm (UNICOM-ARC) that not only cranked numbers but really went out and pressed for initiatives," Felton said. "As a board, we own this — we're the ones who got us here."