Sunset Hills work session focuses on commuter lots
Public hearing on proposed QuikTrip now set May 14, panel chairman says
Sunset Hills officials are seeking an outside opinion on whether commuter lots that a developer wants to turn into commercial businesses were included as commercial property under the city's comprehensive plan.
Sansone Group is under contract to purchase two commuter lots at the intersection of Kennerly and Weber Hill roads from the Missouri Department of Transportation, or MoDOT, in exchange for $1.03 million and building MoDOT a new 9.5-acre lot at Rahning Road and Highway 30.
QuikTrip has submitted plans to the city to build a 5,773-square-foot convenience store with eight, single per island, dual-faced gasoline pumps on the east lot.
The city's strategic plan does not address the MoDOT property itself, since the city cannot regulate zoning for state-owned property. However, the areas surrounding the commuter lots are zoned commercial in the plan, City Engineer and Public Works Director Bryson Baker said during a March 25 Board of Aldermen work session, which was attended by roughly 30 residents and seven aldermen. Ward 2 Alderman Tom Musich was absent.
To gain full approval from the city, the QuikTrip plan has many steps to go through, including an initial rezoning of the site as a commercial site before approval of a conditional-use permit, or CUP, for the QuikTrip.
The purchase itself, approved by the Highways and Transportation Commission, is also not final and is subject to zoning approval, as well as MoDOT's typical approval of access to the site and Sansone building the new commuter lot and having it ready for MoDOT as soon as the current commuter lots are shut down.
Since the first step will be zoning the property itself, attention turned to whether the city's comprehensive plan assigns any zoning to the MoDOT lots. Some of the Planning and Zoning Commission members in attendance disagreed whether the lots should be assumed to be included in the commercial zoning that surrounds them or whether they were not included at all in the plan's vision for zoning in the city.
"If we carved out the commuter lot, it would be surrounded 360 degrees by commercial," said Nick Dragan, chairman of the Planning and Zoning Commission.
"I agree with you that it's commercial all around, but I don't think we took it upon ourselves to decide what belonged to MoDOT, because it didn't belong to us," commission member Patricia Otto said.
After Dragan suggested that the Planning and Zoning Commission go back to the city's planner Peckham Guyton Albers & Viets Inc., or PGAV, and ask whether the MoDOT lots were included in the comprehensive plan update from 2003, Ward 1 Alderman Richard Gau suggested that the city get a letter from PGAV to have something in writing on the issue.
Some of the aldermen and Mayor Bill Nolan said they want road improvements done during any development at the Kennerly and Weber Hill intersection, possibly as a requirement for the development.
Traffic engineers Crawford Bunte Brammeier are currently conducting a traffic study that will show what improvements, if any, will have to be made to the site in advance of a convenience store going in. QuikTrip's site plan only included one road improvement, updating the curve line on Kennerly through Weber Hill into Gravois, Baker said.
"We might be requesting some other improvements at that intersection, and they haven't said they won't do anything or they will," he said. "A lot depends on the traffic study."
The traffic study will include an extensive look at traffic patterns and counts not just at the intersection at Kennerly and Weber Hill, but also the nearby exit off Interstate 270, Baker noted.
Most of the roads surrounding the project are governed by MoDOT, not the city, Nolan said. However, any road improvements that are made would most likely be paid for by the developer, Baker added.
Ward 4 Alderman Patricia Fribis said she approached MoDOT a year ago to ask if the agency could install turning signals at the intersection, and MoDOT officials told her it was not an option.
"They said that was not even in the works and that it would not even be considered," she said. "I said it's a very dangerous intersection, I've lived here 35 years and I've seen many accidents — my sister was involved in one, my neighbor was involved in one … I think this is a great opportunity for us to have MoDOT address that intersection."
Opposition to the proposed QuikTrip development has spurred some residents to run as write-in candidates against incumbent aldermen and Nolan in Tuesday's election, which took place after the Call went to press. For election results, visit
.
Mark Furrer, who lives near the site of the proposed QuikTrip, said he has received a lot of support in his write-in campaign against Nolan. Besides Furrer, write-in candidates Donald Placke Jr. and Donna Ernst are challenging Musich and Ward 4 Alderman Art Havener, respectively.
Though a public hearing scheduled last week on QuikTrip's proposal by the Planning and Zoning Commission was canceled, that didn't stop residents from turning out for the April 2 meeting.
At the meeting, Dragan told residents that QuikTrip requested the public hearing be postponed.
"… We will not be talking about the commuter lot or QT tonight. It will happen at the next — most likely — the next Planning and Zoning (Commission) meeting," he said. "Tentatively, it is scheduled for May 7, but that is not going to be the date. We are going to reschedule it, or attempt to reschedule it, in the Community Center, for May 14 — Wednesday, May 14. So the petitioner at their request took it off the agenda because they were not prepared.
"So I do apologize, I know that you are here tonight because you probably either didn't get notice or recheck the notice that they withdrew their petition, but unfortunately it's a very difficult thing for us to do to get that word out when the petitioner takes it off."
Nolan previously told the Call that the developer requested the public hearing be postponed until the required traffic study is completed.
Meanwhile, nearby residents are continuing to mount opposition to the proposed QuikTrip, saying it would create traffic congestion, provide little value to residents and disturb the residential setting of their neighborhood.
About the Writer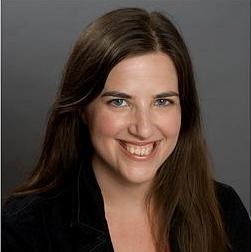 Gloria Lloyd, News Editor
Gloria is the editor of The Call. If you have any thoughts or suggestions for coverage, email her at glorialloyd@callnewspapers.com.