Sunset Hills sets workshops on new comprehensive plan
Citywide plan for Sunset Hills set to be finished by this fall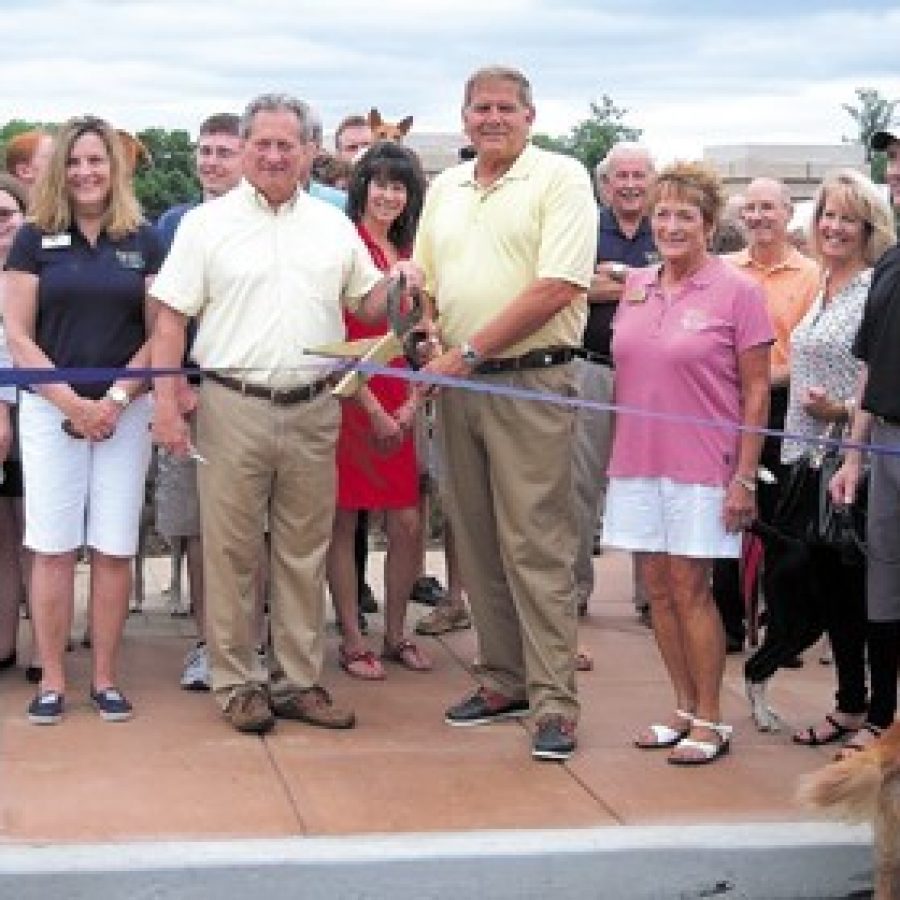 Sunset Hills moves a step closer to its comprehensive plan this week with a series of workshops where residents and business owners can speak their mind on what they want in the city's future.
The centerpiece of this week's three public workshops, the community forum, will take place at 7 p.m. today — Thursday, Jan. 29 — at the Community Center, 3915 S. Lindbergh Blvd., the location of all the workshops.
Besides the community forum, comprehensive plan consultant Houseal Lavigne will host a business workshop for local business owners from 8 a.m. to 9:30 a.m. today, after holding a workshop for elected officials at 7 p.m. Wednesday.
Since the comprehensive plan is intended to be driven by the community, today's workshops are instrumental to the development of the plan, which is set to be finished in October.
Residents who cannot make it in person to tonight's forum can take a survey online to outline their priorities for the city's future development. The online survey is accessible at
. Click on "comprehensive plan."
The $91,000 Sunset Hills comprehensive plan is unique because it will incorporate three corridor studies focusing on potential development in the Lindbergh, Watson and Gravois corridors running through the city. The previous plan, designed to last 10 years, was updated in 2003. The new plan will use little, if any, of the old plan, which was developed by engineering firm Bucher, Willis & Ratliff and updated by Peckham Guyers Albers & Viets, or PGAV.
With the upcoming comprehensive plan workshops in mind, Sunset Hills officials on the Economic Development Committee and Mayor Mark Furrer recently met jointly with Crestwood Mayor Gregg Roby and the chairman of Crestwood's Economic Development Commission, attorney Grant Mabie, who is unopposed for Ward 3 Alderman Paul Duchild's seat in the April 7 election.
The cities are each working on new comprehensive plans, although Crestwood is still in the initial stages. Houseal Lavigne also submitted a bid for Crestwood's comprehensive plan and had hoped to look at the cities' future developments, linked by Watson Road, side-by-side.
However, Crestwood officials already selected the city's longtime planner PGAV to assist with the redevelopment of the former Crestwood Plaza and when the Crestwood Board of Aldermen met Tuesday night — after the Call went to press — they were set to weigh city officials' recommendation to hire PGAV for the citywide Crestwood plan.
PGAV's proposed planning services for Crestwood could cost the city up to $240,000. The consultant is already receiving up to $73,000 for planning services for the mall site. In the citywide comprehensive plan bid PGAV submitted that city officials recommended aldermen adopt this week, PGAV proposes a $160,500 comprehensive plan, split in $89,500 and $71,000 phases, with expenses not to exceed $6,500.
But although it appears the cities will not share planners, they do share Watson Road and Lindbergh Schools and know the importance of each city to the other, all the officials agreed at the joint meeting.
Since the cities share Watson Road, Sunset Hills residents are paying special attention to the prospects for redevelopment of the former Crestwood Plaza mall, said committee member Terry Beiter.
Attracting diverse businesses to Watson Road will be key to the redevelopment of Crestwood, Roby said, noting his dissatisfaction with the current mix of businesses on the street.
"If you drive up and down Watson from Lindbergh to Grant Road, there's nine banks on Watson Road," he said. "How much money do they think the people of Crestwood and Sunset Hills have? I think if we can work together, we can create some nice, new, unique things. When you thrive, we thrive, when we thrive, you thrive, so there's no sense in (competing)."
During the strategic planning process for Sunset Hills, Houseal Lavigne will tackle how to jump-start the Watson Road redevelopment area, Economic Development Committee member and Planning and Zoning Chairman Nick Dragan said.
Roby noted that PGAV has presented to the Crestwood Board of Aldermen about the past, present and future of Crestwood, and the planner noted that Crestwood has a central location to some of the most desirable demographics of anywhere in St. Louis County, which perfectly places the city and the mall for redevelopment that concentrates on retail.
"They basically feel like we have — and Sunset Hills is part of this, too — we have one of the highest demographic concentrations in St. Louis County, and whatever we do with regards to redevelopment puts us in a very, very good position," Roby said. "Think about it: You look east and you look south of us and you don't really have, other than South County Center, you get towards Affton, towards Green Park, towards Bella Villa, these areas, they don't have the draw (of retail) — they may have a new Wal-Mart that's being built … Marlborough, Shrewsbury."
One of the problems with that analysis of Crestwood and Sunset Hills, however, is that shoppers typically "shop up," Furrer said.
"Wealthy people in Sunset Hills go to (Plaza) Frontenac, they go to Creve Coeur, they go to Chicago, they go to Kirkwood," he said. "People always shop up. Really wealthy people in St. Louis County, they don't buy many clothes here, they go to New York, they go to Chicago. So even if our demographics are good, how are people shopping here? Our people are typically shopping up, they want to go to Ladue."
In some past partnerships, such as the cities' shared dog park that opened last year, Kitun Park, the cities have leveraged their partnership for grants that reward collaborations among cities.
Considering that Fenton is also working on its own new comprehensive plan, the three adjacent cities could band together in some sort of regional representation and initiatives to improve the redevelopment prospects of all three cities, Dragan suggested.
"How can we work together instead of fighting for the same businesses?" he said.
In a time when several observers and organizations are calling for St. Louis County municipalities to be consolidated, banding together regionally can only help both cities, Roby noted.
"I think it just makes sense that down the road, we look to head them off, so to speak," he said.
It was the idea of Sunset Hills officials to bring the two cities together, and Roby believes it is the start of a conversation that will benefit citizens in both areas, inviting the Sunset Hills panel to his city's next Economic Development Commission meeting.
"I think you'd be surprised how many people in Crestwood are interested in what's going on in Sunset Hills," he said.