Sunset Hills panel votes unanimously to approve new comprehensive plan
Aldermen consider proposal for credit union near Court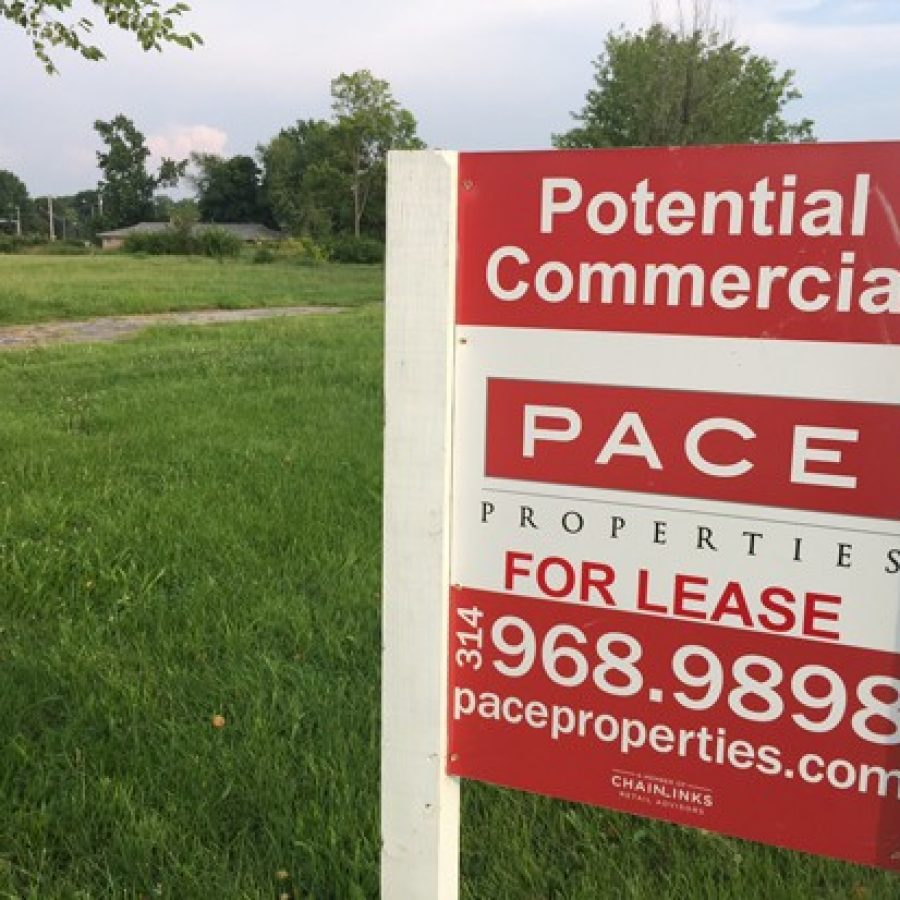 The Sunset Hills Planning and Zoning Commission voted unanimously last week to approve a resolution adopting the city's new comprehensive plan.
Though the new comprehensive plan has been approved, the document will not be signed until commission members are certain all the revisions they have approved are incorporated into the final document. By law, the Planning and Zoning Commission adopts the comprehensive plan, not the city's Board of Aldermen.
Chicago-based Houseal Lavigne Associates began working on the comprehensive plan in January 2015, and presented the draft plan to city officials during a work session in October.
The Planning and Zoning Commission began its review of the plan in November, and discussed it at meetings in December, January, February, March and April, before approving it on May 4. The new comprehensive plan will replace the previous one formulated by Bucher, Willis & Ratliff in 1999 and updated in 2003.
"The comprehensive plan is the city's official policy document that outlines plans for future growth and informs development regulations regarding land use, infrastructure, transportation, parks and recreation and community services and facilities," the approved plan states. "It is a unified vision developed through the input of residents, stakeholders, city officials and the consultant team."
During their review, commission members voted to make some changes to the plan, including maintaining the city's Court Drive area as residential. The property is currently zoned R-2 residential and the city's previous comprehensive plan called for residential uses at the site.
The Court Drive area, which was ravaged by a category EF3 tornado with winds near 150 mph that ripped through the city on Dec. 31, 2010, was included as an opportunity site in one of three subareas included in the original plan, as Houseal Lavigne proposed that the best use for the tornado-damaged properties was commercial.
"These properties can be assembled and Court Drive realigned to connect south to Old West Watson Road. This will result in a larger development site and eliminate any commercial traffic on residential streets," Houseal Lavigne originally proposed. "The resulting site could accommodate retail and service uses that benefit Sunset Hills residents and minimize impacts on surrounding neighborhoods. Appropriate uses may include a grocery store or small neighborhood-oriented shopping center …"
In December, commission members voiced their opposition to the commercial designation for the Court Drive area. In January, the panel voted unanimously to keep the site residential.
Members Bill Hopfinger and Roger Kaiser were absent from the Jan. 6 meeting.
Last month, the commission voted to recommend that the Board of Aldermen reject a commercial development proposed near Court Drive and West Watson Road. Aldermen were set to consider the proposal Tuesday — after the Call went to press.
Dr. George Despotis' proposal seeks to construct a credit union with drive-up windows and an ATM on a 1.91-acre tract at the northwest corner of West Watson Road and South Lindbergh Boulevard.
The commission voted 7-1 April 6 to recommend against Despotis' request for a zoning change to PD-LC(B) Planned Development-Limited Commercial from R-2 Single-Family Residential at 12405, 12411 and 12417 W. Watson Road.
Opposed were Chairman Pat Otto and members Joseph Niemeyer, Tom Ortmann, Terry Beiter, Al Koller, Tom Lynch and Dan Werner. Commission member Steve Young voted in favor of the zoning change.
Hopfinger and Kaiser were absent.
The commission also voted 7-1, with Young in favor, to recommend the Board of Aldermen reject a preliminary development plan for the site.
Despotis was represented by Richard Randall of Pace Properties, Jim Hall of Hall + Associates and zoning attorney John King. If the proposal ultimately is rejected by aldermen, King told the commission that he believes Despotis would have a strong case in court to force the city to rezone the site to commercial from residential.
Last week, Otto noted residents want to preserve the city's residential character.
Citing Page 33 of the plan, she said, "There is a discussion of preserving Sunset Hills' residential character, and that discussion came out of the focus groups, various focus groups that met, and they said over and over again, 'Fine, keep the residential nature of Sunset Hills.'
The next page of the plan discusses the city's commercial areas, Otto said, adding, "… Again, the focus groups say, 'Yes, we want commercial, but where it currently is.' I then went back and reread the focus groups from the 1999 comprehensive plan, and you read the very same sentiments — 'We are a residential community. Keep the commercial development where it currently is.'"
Citing Despotis' proposal that the panel considered in April, Otto said, "We heard from attorney John King that we were pandering to the neighbors, and I would like to focus our attention on the fact that we are really talking about the whole community. Focus groups over the years have said, 'We want it to stay residential and commercial only in the areas currently occupied by commerce.' So I simply point that out, as Mr. King pointed it out, that we will be going to court over the development at West Watson and Lindbergh, and we are not pandering to the neighbors.
"We are expressing a feeling of the whole community …"
The panel also voted 7-1 in January to eliminate a recommendation Houseal Lavigne made regarding residential properties on Deane Court in Sunset Manor.
Young was opposed.
That recommendation stated, "… The residential parcels on Deane Court should be evaluated for parcel assembly and conversion to commercial land uses, as part of redevelopment projects along Watson Road. Although the residential parcels west of Lynstone Place may not be included as part of a near-term commercial redevelopment, this residential block behind the Hampton Inn also needs to be evaluated …"
Otto addressed Deane Court last week, noting the plan still cited an exemption for the "incremental transition of some of the lots on Deane Court to commercial use, aligned with redevelopment in the Watson Road corridor, which is detailed in Chapter 6 Subarea Plans."
Otto last week recommended that language be removed from the plan.
"It would then make it in agreement with what we decided earlier, I think in January, by a 7-to-1 vote that Deane Court would not be involved in commercial use," she said.
By consensus, commission members agreed to remove that language.
Commission members also voted 7-1 in January to leave unchanged Houseal Lavigne's designation of the intersection of Gravois Road and Interstate 270 as an opportunity site. Otto was opposed.