Sunset Hills officials question downgrade of credit rating
2016 budget for Sunset Hills 'very healthy,' alderman says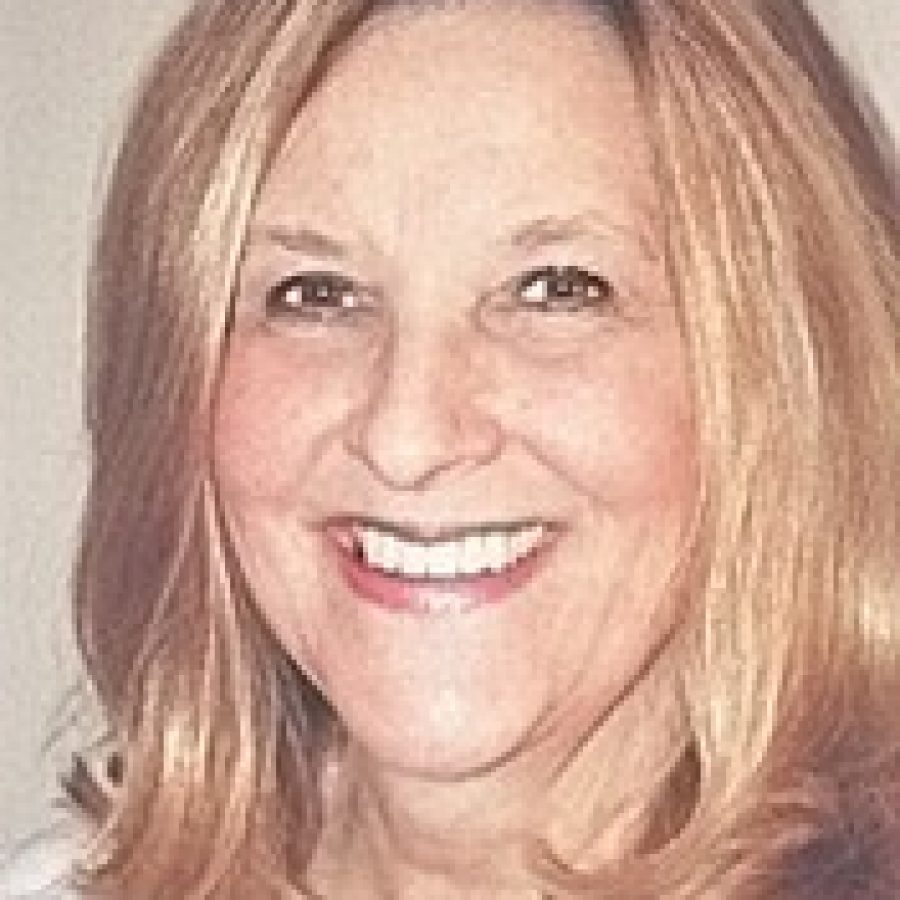 Sunset Hills officials are questioning the decision by Standard & Poor's to downgrade the city's credit rating because they believe the city is in excellent financial condition.
"It's a shock to us. We don't understand it," Ward 4 Alderman Pat Fribis, who chairs the Finance Committee, said during a meeting of the panel last week.
Since much of S&P's review happened under former interim City Hall consultant Charles Montoya, new consultant Robert Heacock noted at the Dec. 28 meeting that he wasn't entirely sure what S&P considered when they made the decision, which the agency announced Dec. 14.
And S&P didn't contact the Finance Committee, which panel member Mike Fitzgerald, a certified public accountant, or CPA, found disturbing.
"These are the people that gave us the 2008 debacle where the financial system damn near collapsed, and now they're critiquing us like this?" he said. "I find it rather appalling … I just think it's rubbish. There's been some breakdown in communication. Standard & Poor's is not talking to the right people."
In S&P's announcement of the downgrade, analyst Wendy Towber attributed the decision to the city's "weak financial management conditions as determined by our financial management assessment methodology, as well as the city's current lack of financial leadership."
Towber was unavailable for comment at the time the Call went to press.
Heacock noted that in the few conversations he had with Standard & Poor's, the agency gave him few clues as to why it made its decision, which it announced Dec. 14, the same day Mayor Mark Furrer's jury trial on felony charges began last month.
The mayor's four-day trial ended in a mistrial Dec. 17.
S&P lowered its ratings for the city's issuer credit rating, or ability to pay its bills going forward, from the second-highest rating, AA+, to A, and lowered the city's long-term credit rating to A- from AA for existing capital debt.
The new issuer rating of A still means that the city has a strong capacity to meet its debts, according to S&P's criteria.
Furrer did not respond to a request for comment from the Call about the downgrade.
Since the ratings agency did not fully outline what information it had requested from Montoya or how it made its decision, other than a cryptic reference to a newspaper article that mentioned the city had a "shortfall" in its 2016 budget, current city officials are left guessing as to why the decision was made.
One of the possible reasons behind the decision could be the shakeup in leadership at City Hall after former City Clerk Laura Rider, who also served as the city's finance manager, left to serve as city clerk of Ladue in April. As a response to Rider's departure, the city decided last month to switch to a city-administrator form of government.
Besides a city administrator, the city is in the process of hiring an accounting manager after the July departure of former Assistant Finance Manager Tina Heischmidt, who spent most of her time in the city taking meeting minutes as recording secretary.
Another possible reason behind the downgrade could be the city's outdated financial software.
The 2016 budget includes $60,000 for a Tyler software system and training that should bring the city's financial infrastructure up to date and allow for much more detailed financial analysis.
The Board of Aldermen unanimously approved the 2016 budget Dec. 8.
The $8.85 million budget is "very healthy," Fribis said, and has a $319,419 deficit that city officials argue is not really a deficit, since it includes a carryover deficit from 2015 due to grants for public works projects that were budgeted in 2015 but have not yet been finished.
"We're in great shape financially. Period," Fribis said.
Referring to the city's budgeting as deficit spending is misleading, Heacock said: In 2015, the city actually added to its general fund ending balance, which grew from $6.1 million to $6.8 million, $300,000 more than projected. That should not trigger a downgrade, he added.
"What you had was not a deficit in terms of our bottom line," Heacock said. "The bottom line is that you have a strong fund balance — there's no reason to believe that the city would have difficulty in making its payments if you're assessing the risks to the bondholders, which is essentially what they're supposed to be doing."
When Ward 3 Alderman Keith Kostial questioned whether expenditures exceeding revenues means the city had a deficit last year, Heacock compared it to using a savings account to buy a household item.
"It goes to your verbiage of what is a deficit?" Heacock said. "If you save money at home to buy a new table … You're fine. But if you just looked at the amount of household revenue and expenditures, not accounting for the fact that you had savings, it would look as though you had a deficit. It really depends on what you call a deficit."
Fitzgerald asked Heacock to track down what documents and questions S&P used to make its decision.
If the agency had examined the city's audited financial statements, it would have easily seen that the city is on solid ground, Fitzgerald added.
"My focus is on what the hell Standard & Poor's knows, what their source of information was and moving forward with that," he said. "There's been some breakdown in communication — Standard & Poor's is not talking to the right people. They're not talking to the Finance Committee. Had there been any discussion concerning deficits or over- or underspending or things like that, or over or under budgets, that could have been cleared up in five minutes."
As part of the city's 2016 budget, employees will receive the customary across-the-board 3-percent salary increase.
Over the last several years, the 3-percent increase has also been supplemented with a one-time 1-percent merit pay allocation that functions like a bonus and is not added to employees' base pay.
Employees are granted money from the pool based on their employee reviews.
But due to an apparent miscommunication, all the city's departments budgeted for the full 4-percent increase this year except for the administrative wing, which has no money budgeted for the merit pool, Heacock said.
The interim manager plans to ask aldermen for a budget amendment of roughly $2,000 to add merit-pool money to administrative salaries, especially since that department has taken on extra duties and jobs for no extra pay this year, Heacock noted.