Sunset Hills board to consider final OK of two impeachment-related measures
Board of Aldermen set to consider approval of 2015 budget; $198,000 deficit projected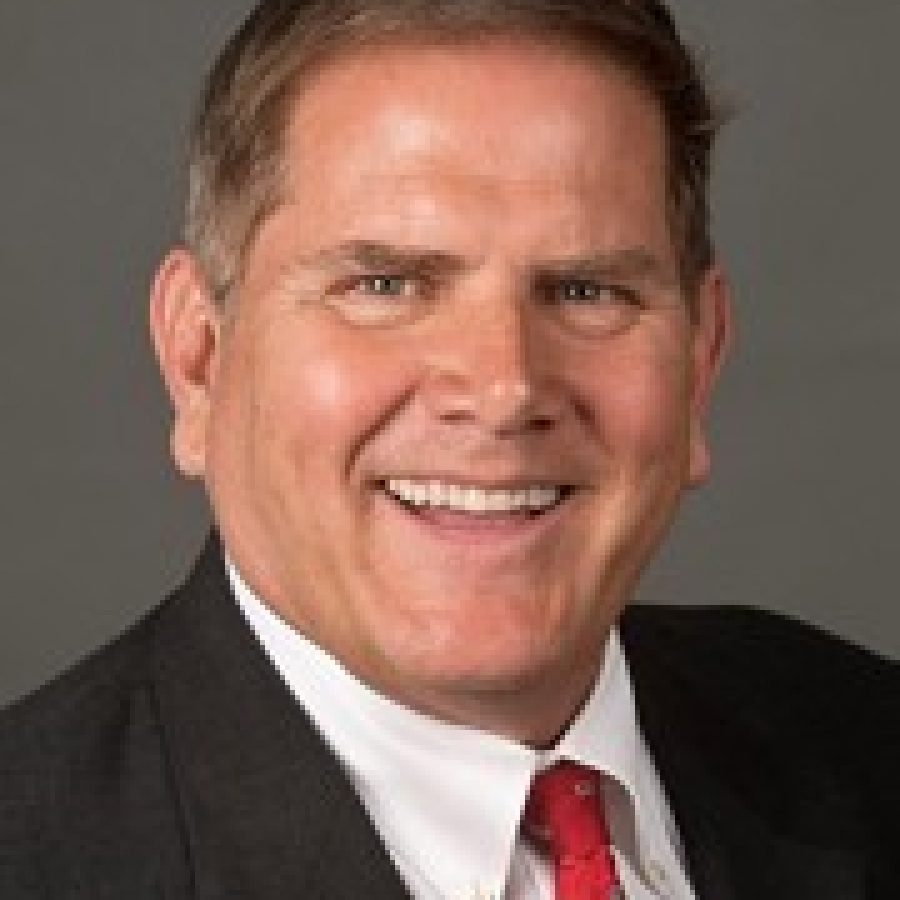 The Sunset Hills Board of Aldermen could approve two bills related to the potential impeachment of Mayor Mark Furrer when the board meets next week, but the city will also focus on more routine matters like next year's budget.
The agenda for the meeting was not finalized before the Call's press deadline. But the board is set to consider final readings for a bill that adds a process for impeachment into the city code and another bill that would hire Mary Schultz of Chesterfield-based Schultz & Associates as the board's outside legal counsel for advice if it decides to proceed with impeaching Furrer.
Although the bills the board is considering set the stage for Furrer to potentially be impeached, they do not actually impeach him.
The impeachment ordinance proposed for the city code follows state guidelines to outline a process for impeachment of a city official that includes a public hearing with witnesses.
The board will consider final approval of the impeachment-related bills when it meets at 7 p.m. Tuesday, Dec. 9, at City Hall, 3939 S. Lindbergh Blvd.
At the same meeting, the board is also set to consider approval of the proposed 2015 budget, which has a deficit of $198,000. Last year's budget had a similar deficit of $195,000.
Without grants, expenditures in 2015 are projected at $7.3 million compared to $7.2 million this year, but the city is expecting nearly $1.5 million more in grants next year, which will boost total expenditures to $9.2 million.
With the $198,000 deficit, the general fund is projected to start the year with a $6.37 million balance and end with a balance of $6.18 million.
Revenue from taxes, permits and fees is expected to fall next year by $62,000, roughly the same amount of annual taxes that the city had built into this year's budget from New Balance, before the company's business license was reclassified so it pays based on square feet and not on gross receipts.
Without the $1.5 million in extra grants for next year, revenue is projected to be flat compared to this year, while expenditures go up $183,000, not considering the extra grant money.
The budget has primarily been discussed by the Finance Committee rather than by the Board of Aldermen, with the exception of a discussion at the Oct. 14 board meeting where Furrer questioned if the city needed to buy the Public Works Department a pickup truck to plow private streets that have entrances too small for the city's current snow plows to enter.
The only streets currently denied city plowing are streets that have pillars or gates that keep the city's plows out, said City Engineer and Public Works Director Bryson Baker.
"So is that something that we want to address, or do we not want to plow those people?" Furrer asked. "I'm all for fairness for the streets that are too small … I think our trucks are too big, Bryson's saying."
Since aldermen were in the process of approving a nine-step process for streets to be approved for city plowing, Ward 1 Alderman Richard Gau suggested city officials determine who actually wants plowed and what their barriers are before going to the expense of buying a new truck, since those streets may not meet the standard or may not want plowed at all.
Finance Committee Chairwoman Patricia Fribis of Ward 4 noted that the Public Works Department had not requested a smaller truck, but a larger truck, and at that time next year's budget was already being finalized.
Bypassing Police Chief William LaGrand, who was seated on the dais as a department head, Furrer asked Lt. Greg Zveitel if the Police Department had any free money for a plow.
"Didn't we save some money in the Police Department, Lieutenant?" the mayor asked. "Isn't there some money there we could steal? Maybe the Police Department needs a plow?"