Sunset Hills board sets 2015 tax rate
Interim office administrator begins working in city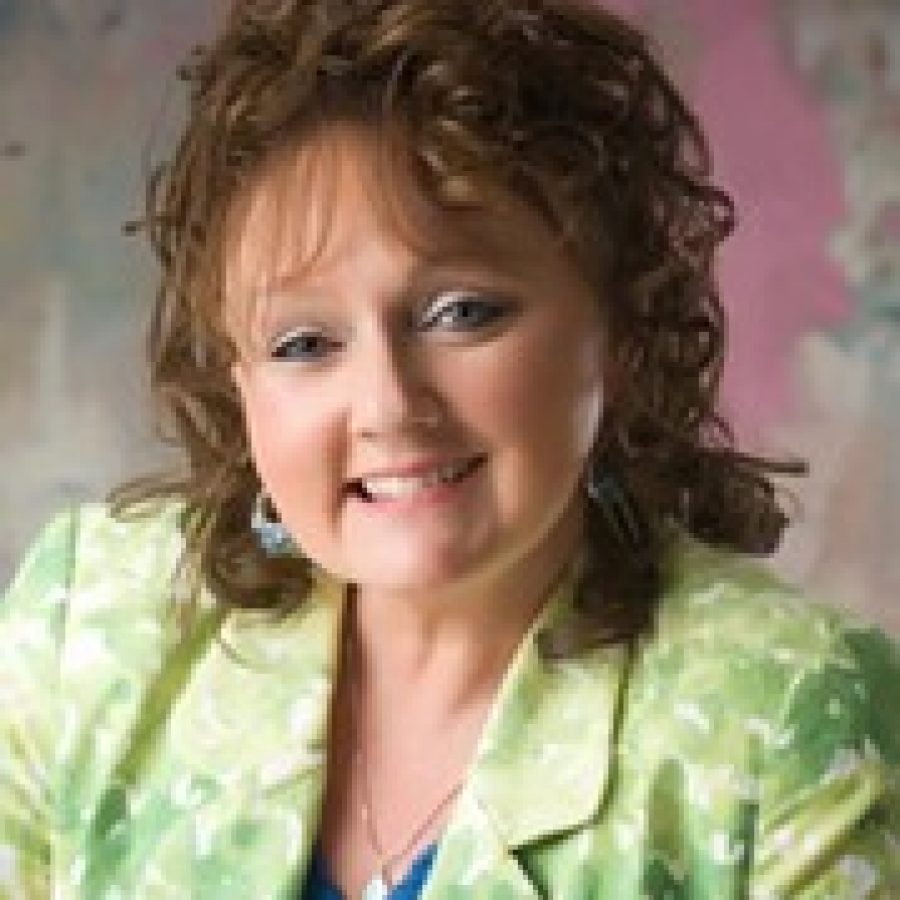 After votes by the Sunset Hills Board of Aldermen last week, the city's 2015 tax rate was set and citizens could see development at a long-vacant building and perhaps legalized food trucks and the city's first roundabout.
In addition, residents will be able to learn more about a city-manager form of government for Sunset Hills.
The public can hear a presentation from the St. Louis County Municipal League on how city-manager governments work at a joint work session of the Personnel and Finance Committees slated for 6 p.m. Wednesday, Sept. 29, at City Hall, 3939 S. Lindbergh Blvd.
Since the meeting is only a "fact-finding session," no votes will be taken that night, said Ward 1 Alderman Dee Baebler, who chairs the personnel panel.
Committee officials have been weighing the idea of switching to a city-manager form of government since former City Clerk Laura Rider left the city in April.
Interim office consultant and administrator Charles Montoya's first day at City Hall was Aug. 31. When Mayor Mark Furrer introduced him at the Sept. 8 meeting, the crowd welcomed him to the city with a round of applause.
The initial reaction from City Hall employees has been positive, Baebler said.
"They have said he's a pleasure to work with. They are anxious to move forward," she said. "We appreciate his assistance as we move forward in a positive direction."
No residents spoke during the city's annual tax-rate hearing, and aldermen unanimously approved the 2015 tax rates at 5.5 cents per $100 of assessed valuation for residential, 5.6 cents for agricultural, 5.5 cents for commercial and 6 cents for personal property. Since assessed valuation increased this year, rates were rolled back slightly from last year's rates.
Residential assessed valuation rose 3.7 percent this year in Sunset Hills, to $211.5 million from $204 million, and commercial assessed valuation rose 2.7 percent to $98 million from $95.6 million. Agricultural assessed valuation rose to $122,520 from $113,480, and personal property rose from $42 million to $44 million.
The 2015 tax rates are budgeted to bring in $115,715 from residential property taxes, $69 from agricultural, $53,453 from commercial and $26,476 from personal property taxes.
Legislation to allow food trucks in the city could be up for approval when the board next meets, in October.
The proposed ordinance adds a definition of food trucks to the city code and restrictions on their operation. Food trucks would be licensed as peddlers under municipal code, and would be permitted throughout the city, except on vacant properties, residential areas, fire lanes and no-parking zones or landscaped areas.
The trucks could not operate within 120 feet of the front door of a brick-and-mortar restaurant, could not operate after daylight while at a brick-and-mortar business or after 9 p.m. anywhere, could not serve alcohol, and would have to meet all county requirements for food trucks.
Aldermen also unanimously approved funding a grant application that could eventually lead to the construction of the city's first roundabout.
Through a grant available under a Missouri Department of Transportation program, the state agency will pay 80 percent of the cost of hiring a consultant to study a traffic problem if the city contributes the other 20 percent, City Engineer and Public Works Director Bryson Baker said.
The best place for the study is the intersection of Rott and Geyer roads, where three roadways come together at the entrance of Laumeier Sculpture Park and the office buildings that house some of the city's major employers, including New Balance Shoe Inc. and the Panera headquarters, Baker noted. The busy intersection currently only has stop signs in each direction.
The maximum cost to the city for the grant application will be $2,000, noted Public Works Chairman and acting board President Tom Musich of Ward 2.
"It's for a study to determine what's the best use for that intersection — whether it's traffic signals, whether it's stop signs, whether it's a roundabout," Baker said. "They will study that entire intersection."
"But our gut is it's probably a roundabout," Furrer said.
"It appears like a good location for a roundabout — the only negative in that location is property acquisition," Baker said. "Roundabouts take a lot of land, and there's not much available there."
"Which would be significant for Sunset Hills because it's our first roundabout, correct?" the mayor said. "So we'll call it a roundabout. Unless they come up with something different, that's what we're looking at … But it's not a real roundabout like in England."
The long-vacant Color Art building at 10300 Watson Road will be redeveloped as a self-storage facility, but the mayor had to break a tie to move the project forward.
At a public hearing at the August meeting, real-estate attorney John King presented a proposal from Rich Obertino for a self-storage facility that required an amendment to the city's commercial zoning code to allow indoor storage.
Aldermen declined to bring the project to a vote at the August meeting, and when they first voted on the zoning amendment last week, it was approved 5-3, with Ward 1 Alderman Richard Gau and Ward 3 Aldermen Kurt Krueger and Keith Kostial opposed.
Just after the vote, Baebler asked City Attorney Robert E. Jones if she could change her vote since she meant to vote against the project. With Baebler joining the opposition, the vote was tied 4-4, and Furrer broke the tie in favor.
The rezoning of the building itself for the storage facility passed 6-2, with Baebler and Kostial opposed. The development plan passed 5-3, with Baebler, Gau and Krueger opposed.
Musich, Ward 2 Alderman Steve Bersche and Ward 4 Aldermen Donna Ernst and Pat Fribis voted in favor on all three votes.
When King presented the project last month, he noted that the storage space will be attached to a two-story office building and will not have vehicles stored outside or a U-Haul rental.