Sunset Hills board hires interim office manager
Ernst says interim manager will save Sunset Hills money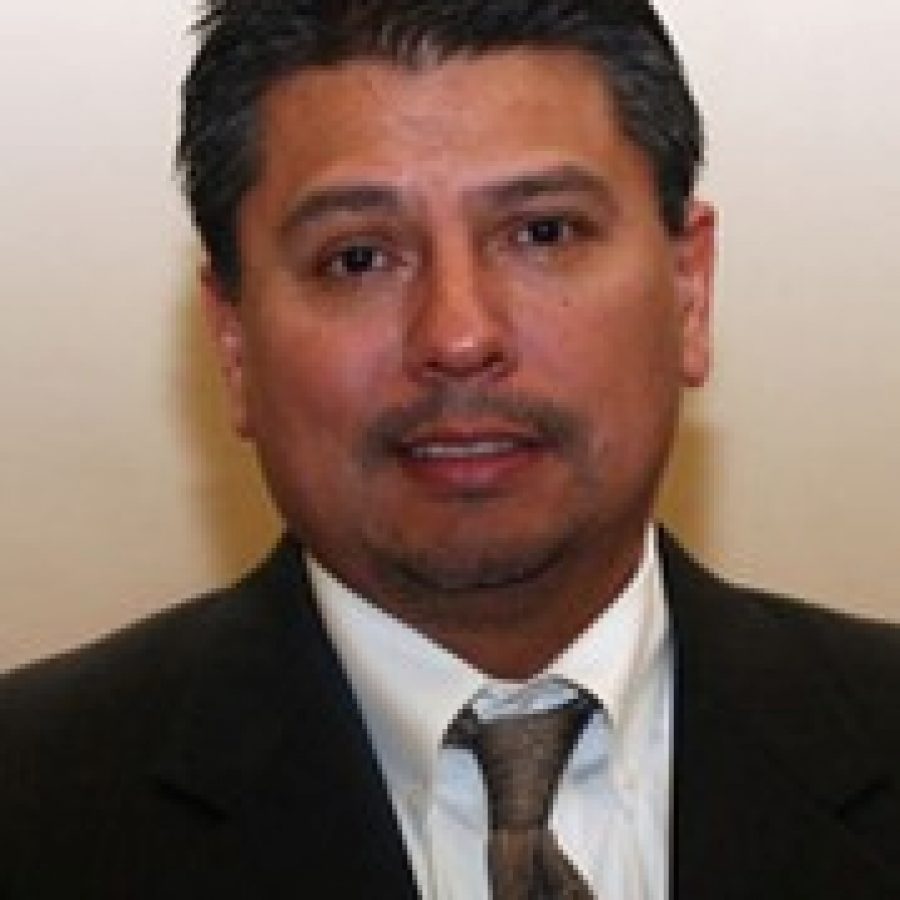 An out-of-state consultant will start working in Sunset Hills next week to fix some of the issues aldermen have identified in City Hall since the departure of former City Clerk Laura Rider in April.
The Board of Aldermen voted unanimously last week to hire Charles Montoya, currently based in Colorado, to work as an interim office manager in the city and run administrative operations for three months while also making recommendations to fix City Hall.
A consultant for Interim Public Management, or IPM, Montoya has served as a city manager and finance director for larger cities and has 23 years of municipal and financial experience.
Under the contract with IPM, the city will pay an estimated $15,000 a month for Montoya's services, including flights to and from Colorado at the beginning and end of his three-month term, room and board at the Holiday Inn in Sunset Hills and a rental car, Ward 1 Alderman Richard Gau noted.
Despite the required deliverables set up for Montoya by the Personnel Committee, Mayor Mark Furrer was skeptical that Montoya could accomplish everything he set out to do in the city.
"To bring him in at this kind of money and fly him in and put him up in a hotel, I just don't see it. Plus he's supposed to be performing a job?" Furrer asked. "Is he Superman or what?"
Montoya could start as soon as Aug. 31, Personnel Committee Chairman and Ward 1 Alderman Dee Baebler told the Call.
"The city's run, from what I understand, fabulously until I got here, so all of a sudden our people are incompetent?" Furrer asked, noting the administrative office is down to only four positions now.
Although initially skeptical of bringing Montoya to the city, Furrer said that once the consultant arrives, he should also be hired to stay on longer and look through the Police Department, Public Works Department and Parks and Recreation Department "with a fine-tooth comb."
"I think it would be a waste of time and money not to delve into the Police Department, which has been totally let go on their own," Furrer said.
Furrer alternately brought Deputy City Clerk Carol Lay, who was taking the meeting minutes, into the conversation or said she should be left out.
Asked if she supported Montoya's hiring, Lay said she believes the employees welcome a "fresh pair of eyes."
At one point Furrer turned to City Attorney Robert E. Jones, who also serves as the city's prosecutor and works with Lay in her role as the court administrator and asked, "Does the Police Department need help? Does Public Works need help? Is Carol Lay incompetent?"
At another point, Furrer noted that the administrative office is "an entire department of four people — one that evidently does a fine enough job that our city attorney is satisfied with her."
A selection committee of volunteers from the Board of Aldermen — Gau, Baebler and Ward 4 Alderman Pat Fribis — spent the weekend before the emergency meeting interviewing six candidates selected by IPM for the interim position. They chose Montoya as the best-qualified candidate.
"Is he overqualified? You bet he is," Gau said. "And you know what, I'm darn happy about it. Because the price didn't change based on if the guy had three years of experience or 10 years of experience. They provide a solution for their price, and this is the candidate that we selected."
Montoya will make a high-level recommendation on whether the city should switch to a city-administrator form of government, but the interviewing aldermen sought out a candidate with financial experience to shepherd next year's budget and analyze whether the city should create new positions or fill the existing vacant positions of city clerk and assistant finance director.
Rider held the titles of city clerk and finance director since 2001 but had worked for the city for decades. She was a hands-on manager, and personnel consultant Sterling Price noted in a report that the city "operates in a series of silos," so that the jobs of absent employees do not get done.
Despite hiring Montoya for $45,000, Sunset Hills will still save at least $22,000 this year under its usual personnel costs, Gau said, since the city has saved $32,000 and will save more the next three months without paying salaries to Rider and former Assistant Finance Director Tina Heischmidt, who left for a position in the private sector in July.
"This is not going to cost money, it's going to save us money," Ward 4 Alderman Donna Ernst said. "And it's going to save the city by having employees that know their job title, they know what they're doing — the girl next to them, they know that job, too."
Despite the high monthly cost, the contract can be cancelled at any time if the city is unhappy with any aspect of Montoya's performance, Jones noted.
Since Rider left, employees have taken on her duties while still doing their own job. Along with serving as court administrator, Lay is acting city clerk and Heischmidt handled finances before her departure. A temp worker writes meeting minutes, and the city's accounting firm is now overseeing finances.
Acting board President Tom Musich said the city should "immediately" hire someone to replace Rider or Heischmidt to alleviate the stress of city employees, but Price challenged Musich that the city doesn't even currently know what jobs should exist, but Montoya would figure out the job roles and be able to hire replacements.
Musich and Ward 3 Alderman Keith Kostial objected that the Personnel Committee took longer than originally planned to come up with a solution for moving the city forward without Rider, but Baebler said committee members did not foresee the extent of the problems at City Hall.
"This has been going on for decades," Ernst agreed.
Gau noted that many employees' actual roles do not match their job titles. For example, Assistant Finance Director Heischmidt spent most of her time writing meeting minutes as the city's recording secretary.
"For two years she was not doing anything related to finance, she was doing meeting minutes," Gau said. "When we asked Laura in the transition to make sure people were trained and cross-trained, you would have thought she would have showed Tina how to do the finance part, right? Laura left — Tina did not even know how to do the financial system, even to log in. That was going on for two years, Keith."
No current city employee knows how to handle the city's tax rate paperwork, Finance Committee Chairman Fribis noted last week, so that will be handled by the accounting firm.
Furrer and Musich alleged at the meeting that Rider "mismanaged" the administrative offices during her tenure, and Kostial contended Rider was "micromanaging" her employees.
Finance Committee member Joe Stewart, appointed by Furrer in April, addressed board members and urged them to move forward and avoid "analysis paralysis" on the decision, but the mayor questioned how much Stewart knew about Montoya.
"Do I understand you've been consulting with Mr. Gau and consider yourself a de facto member of Personnel?" Furrer asked Stewart.
The Finance Committee member replied that he knew very little about Montoya until the meeting.