Sunset Hills board awaits opinion on videoconferencing bill
Kostial contends he's being targeted by city 'regime' on videoconferencing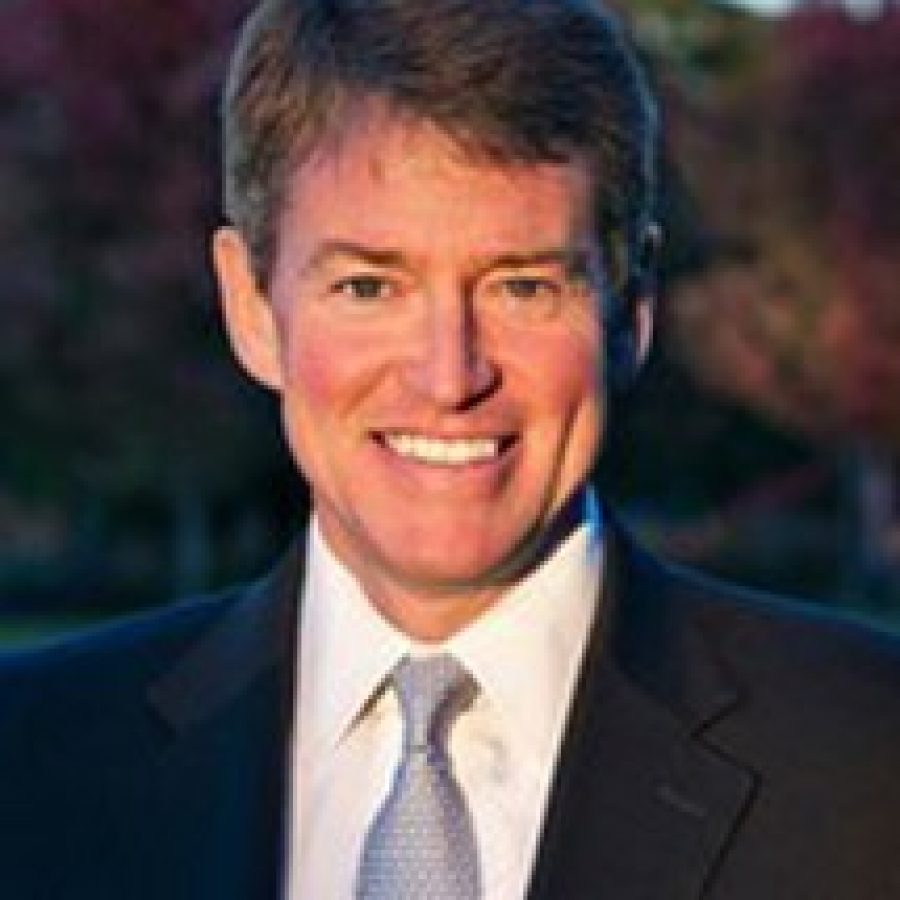 The Sunset Hills Board of Aldermen recently postponed consideration of a bill regulating videoconferencing so that Attorney General Chris Koster can give his opinion.
But Koster, the Democratic candidate for governor, may hold off on the issue until after the Nov. 8 election.
Sen. Eric Schmitt, R-Glendale, asked that Koster issue a legal opinion on video voting in the hope of settling the videoconferencing debate in Sunset Hills spurred by Ward 3 Alderman Keith Kostial. Kostial has been attending most of the city's aldermanic meetings by FaceTime while on a work assignment in Wisconsin.
Other Sunset Hills aldermen object to video voting and have signaled they would vote for the city's pending legislation to limit the number of times an alderman can videoconference to three times a year.
"My constituent, Keith Kostial, who currently serves as an alderman in a statutory fourth-class city within my district, is seeking to clarify the legal right to attend and vote via video conference on any aldermanic and other governmental meetings that he is required to attend in his role as alderman," Schmitt wrote to Koster July 5.
Although Schmitt requested a speedy response, Koster spokeswoman Nanci Gonder told the Call that Koster's office cannot give a time line on when he will consider the issue, other than the typical time line of three months.
The office issues opinions in the order they are received, and if it takes three months, the city would not get Kostial's requested opinion until after the November election for governor, in which Koster faces Republican Eric Greitens.
Mayor Pat Fribis asked that the videoconferencing ordinance appear on every agenda until the board votes. The ordinance was on the agenda for Tuesday's meeting, which took place after the Call went to press. Under Fribis, the city has started to publicly post the more extensive agenda packets that aldermen receive ahead of meetings instead of a shortened one, as was done in the past.
In a letter to the board for Tuesday's meeting, Kostial contended that city officials are targeting him.
"As the regime pushes forward with their agenda, with regards to videoconferencing, please … keep in mind the following," Kostial wrote, quoting Gov. Jay Nixon's interpretation of the state videoconferencing statute.
"You cannot prohibit voting by videoconferencing," Kostial told aldermen. "Imposing frequency limits is prohibiting voting by videoconferencing."
A series of speakers supported Kostial, echoing his argument that any limits are against state law.
"He's not my alderman — I wish he were," said former Ward 1 Alderman Doug Maguire, who serves with Kostial on the Parks Board, which Kostial attends by video. "There are many people here that I feel are collecting dust. He is not one of them."
"Is this action by the mayor as well as other aldermen a way to restrict or get rid of a good alderman?" Ward 3 Parks Board member Esther Gier said.
When Kostial argued that the city has to wait until Koster issues his opinion, City Attorney Robert E. Jones said, "With all due respect to our attorney general, he's just another lawyer. The attorney general's opinion does not hold the force of law that an opinion from a court does. I suppose the attorney general's opinion would be helpful, it would be interesting."
Kostial responded, "I think that you would probably be insulted if the attorney general … said Bob Jones is just another opinion. There's a hierarchy and a process … Eric Schmitt, who's an attorney, who's a senator, has found problems with the Sunset Hills ordinance. He has submitted it to the highest attorney in the land of Missouri. Now apparently Mr. Jones feels that he's just another opinion, just another attorney, which I'm sure that if it was swapped the other way Mr. Jones would probably take offense to it."
As Kostial said Schmitt supports his stance on video voting, Ward 1 Alderman Dee Baebler texted Schmitt during the meeting to ask if he is taking a side on the ordinance.
"I am simply acting as a conduit for an answer to a question he wanted from the AG," Schmitt texted.
The county Board of Election Commissioners voted in May to re-do the April 5 Ward 1 election, in which Alderman Richard Gau defeated former Alderman Frank Hardy.
Though the board announced its intent to fast-track, delays in serving Gau and Hardy mean that three months later, Judge Ellen "Nellie" Ribaudo is just now hearing the issue.
Countywide ballot shortages turned the election into a fiasco, with hundreds of voters turned away at the polls.
Two of the three precincts in Ward 1 were hit by shortages, which Hardy says could have caused him to lose to Gau. Although a review by election directors concluded that the Ward 1 outcome was not affected, the election board voted unanimously to petition for a special election.
In July, Gau filed a motion for a more definite statement from the election board through his attorneys, longtime Crestwood Prosecuting Attorney Matthew Reh and Jeffery McPherson, both of Armstrong Teasdale. He requested a court hearing on his motion for Aug. 10 in Clayton. The election board asked for an evidentiary hearing at 10 a.m. Aug. 22 for an "instant cause of action."
Gau's attorneys say that the board gave no reasons for a new election beyond its own vote and Hardy's request.
Under state statute, the petition notes, the court can grant a new election "if the evidence provided demonstrates that the irregularities were sufficient to cast doubt on the outcome of the election."
But the election board offered no evidence, Gau said, noting, "If the petition fails to allege facts essential to recovery, dismissal for failure to state a claim is proper. Respectfully, the petition in this matter does not state a claim because it does not allege facts showing irregularities sufficient to cast any doubt on the outcome of the election. Mr. Gau does not doubt the Election Board's sincerity in commencing this action, but the pleading does not set forth facts showing … the number of votes … the margin of victory, or the number (of) voters (if any) who did not cast votes. In the absence of facts, the pleading does not provide a basis for determining that the Election Board could state a claim for relief …
"Wherefore, Defendant Richard Gau requests the court to order the Election Board to make a more definite statement of facts in support of its petition."
Originally, election officials hoped to hold the special election Aug. 2, but that deadline came and went before the candidates were served. Ribaudo could order a new Sunset Hills race up to six weeks before the election.
Hardy, referred to in court documents as an "unrepresented defendant," hopes a new election will be declared soon.
"We are still going through the slow legal process, but sooner or later it has to come to a head, and it seems like it's getting to be sooner at this time," Hardy said in an email to the Call.