Sunset Hills aldermen will consider OK of proposed 2017 budget termed 'stable'
Aldermen to weigh approval of 2017 budget and Court Drive on Tuesday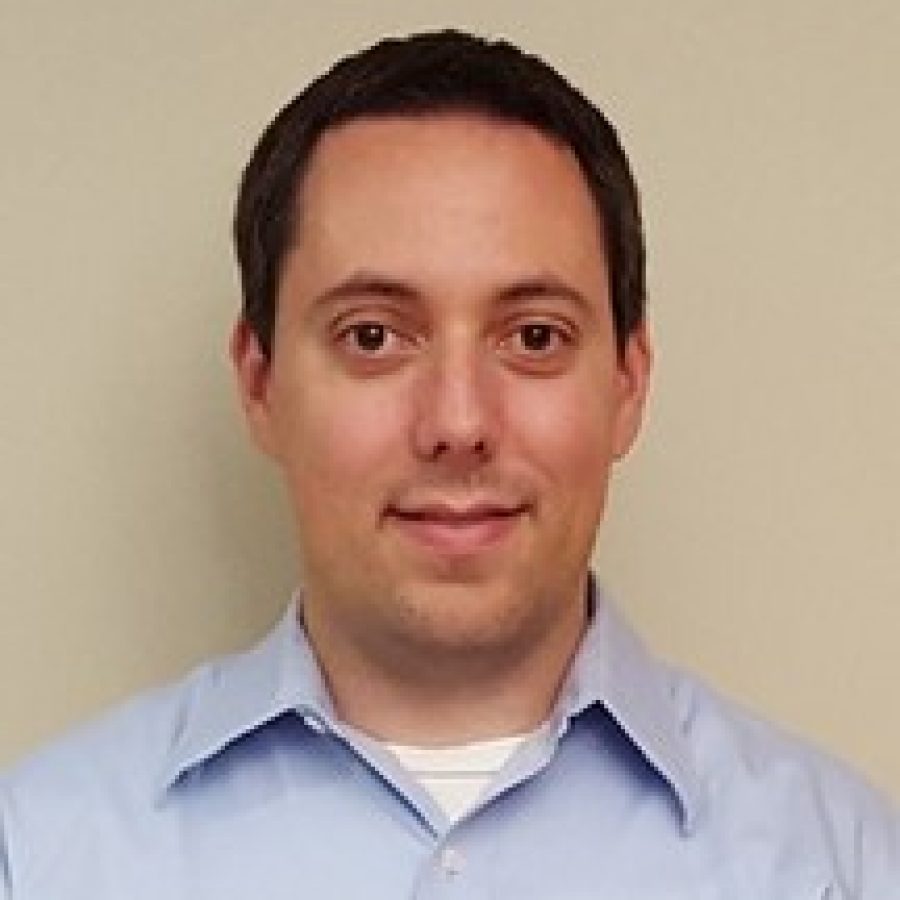 If Sunset Hills City Administrator Eric Sterman could sum up the city's proposed 2017 budget in one word, it would be "stable."
In the new city administrator's first budget summary to the Board of Aldermen, that is how he repeatedly described the city's revenues, expenses and economic outlook for the coming year.
As projected, the $10.6 million budget has a $3,000 surplus in the general fund.
"We are very fortunate in that our budget is relatively stable," Sterman told aldermen at their Nov. 22 board meeting. "Revenues are OK — they're not growing by leaps and bounds, but they're not shrinking, either."
Aldermen will consider final approval of the budget when they meet at 7 p.m. Tuesday, Dec. 13, at City Hall, 3939 S. Lindbergh Blvd. The board is also set to hear the latest redevelopment proposal for the Court Drive area, for 20 attached villas and a credit union.
The budget includes an average 2.5-percent merit pay raise for employees that has not yet been finalized, but that Sterman envisions will be entirely merit-based.
For the last several years, Sunset Hills employees received an across-the-board 3-percent pay raise, with another 1-percent merit bonus available. They received a 1.5-percent pay hike in 2013, with a 1-percent incentive merit pay pool on top of that for employees who received an above-average evaluation.
Salaries and benefits for employees comprise 49.6 percent of the overall budget, along with 20 percent on capital projects.
Overall, the Public Works Department takes up more of the budget than any other area, including money spent on road projects. The Parks and Recreation Department and the Police Department are the next-highest areas of spending, with 29 percent and 27 percent of the overall budget, respectively.
The city will see a rare 33-percent de-crease in health insurance due to a positive claims history and will save $10,000 from a change to the employee pension fund that lowers the city's contribution rate for police officers, from 4.7 percent to 3.5 percent, and slightly increases the city's contribution rate for other employees, from 5.4 percent to 5.5 percent.
No staffing changes are expected next year, after a year of several prominent hires to fill vacant or revised positions, including Sterman and Finance Manager Bill Lehmann.
Aldermen unanimously approved the 2016 property-tax rates that will go toward funding the 2017 budget in September, with Ward 4 Alderman Thompson Price absent.
The rates stayed the same as last year at 5.5 cents per $100 of assessed valuation for residential, 5.6 cents for agricultural and 6 cents for personal property. Commercial rates increased to 5.7 cents from 5.5 cents.
"The city remains an attractive place for economic development due to our location near major interstates, and our strong demographics," Sterman wrote to aldermen. "While we operate in a largely built-out environment, the city has seen several new development proposals that serve as a reminder of the strength of the Lindbergh, Watson and Gravois corridors as the economic engine of the city."
The one large project budgeted out of the general fund is $125,000 for a consultant to conduct a full rewrite of the city's zoning codes, which city officials say are outdated and out of line with other cities. The city has also budgeted $40,000 for its ongoing upgrade of its outdated financial software.
As Sterman presented the budget to aldermen, board President Richard Gau, who chairs the Finance Committee, asked if aldermen were automatically approving every line item in the budget if they approve it, or if items and purchases will be individually voted on by aldermen throughout the year.
Aldermen unanimously approved a new purchasing policy at the same meeting, and Sterman noted that under that new policy, any purchase over $15,000 would go out for sealed bids and be voted on by the board.
The board could reject projects as they come up for approval, but "I do feel like we want feedback from the board now if there are projects on that list that you don't want to do," Sterman said.
"Just for full disclosure, at the Finance Committee, we did not necessarily vet the projects," Gau said. "We looked at the overall budget from the department heads, but we did not say or vet that this project was any more important. I think that does need to be done to assess the priority of some of these big expenditures. Just because it's budgeted — I still think this board needs to weigh in on it."
City boasts strong retail base
Like most cities in St. Louis County, Sunset Hills gets most of its revenue not from property taxes but from sales taxes, which have steadily increased in recent years from 1 to 5 percent.
Utility taxes have been flat or down in recent years, however, largely due to favorable weather and more energy-efficient appliances. Due to those market changes, the city's revenues from the tax are expected to stay flat in upcoming years.
With more than 500 businesses, Sunset Hills has a strong retail base, and total sales in the city rose to $230 million in 2015 after topping $200 million in 2010.
Sales tax per capita is one of the highest in St. Louis County. Barring an unforeseen recession or a problem with the national or regional economy, the sales tax base should remain strong, Sterman said.
Sales taxes comprise 47 percent of the city budget, followed by utility taxes at 16 percent, business licenses at 8 percent, grants at 7 percent, park fees at 6 percent, other at 5 percent, court fines at 4 percent, road and bridge at 3 percent and property taxes at 2 percent.
The median household income in Sunset Hills in 2014 was $100,682, compared to $59,520 in St. Louis County and $47,764 in Missouri, according to U.S. Census Bureau statistics. Occupancy rates are high at existing retail centers, and the city has added a new one with a Starbucks and Mattress Direct store this year. New restaurants also add to the city coffers, and Mellow Mushroom and Twisted Tree both debuted this year.
The city boasts numerous large employers, including the world headquarters of Panera, or Bread Co., which has 370 employees in Sunset Hills. Other large employers include Mercy Health System with 400 workers, ADP with 205, St. Anthony's Medical Cen-ter with 190, Janitron with 175 and New Balance with 170 employees.
The Sunset Hills unemployment rate of 2.3 percent is half that of the St. Louis region and is expected to remain stable into the future, Sterman said. The city's total assessed valuation increased 2.3 percent from 2016 to 2016, to more than $364 million.