Sunset Hills aldermen reject seeking grant for waterslide
Aldermen's concerns on waterslide appear to focus on liability, cost, administrator says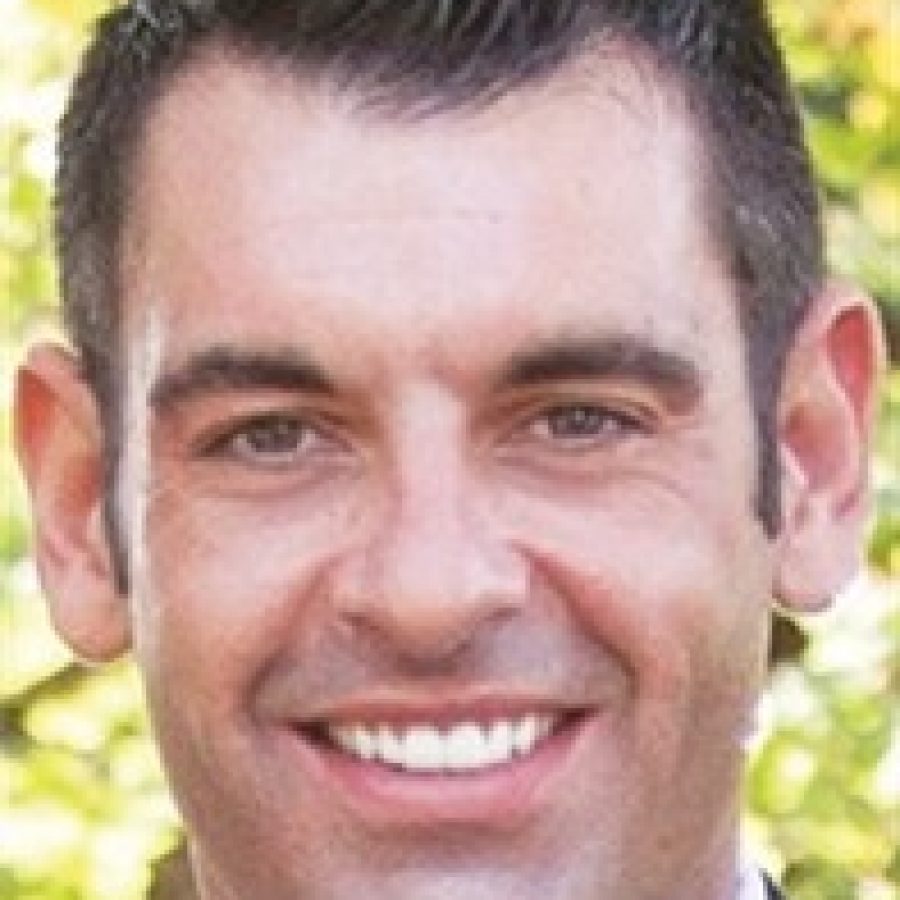 The idea excited officials who oversee the Sunset Hills Aquatic Center, but the first stand-up waterslide in the country does not appear to be coming to south county.
The Sunset Hills Board of Aldermen voted 4-3 last week to reject a plan to partner with Grantwood Village and apply for county Municipal Park Grant funds to pay for much of the roughly $885,000 project.
The matching county grant would be $350,000 to $500,000.
Voting against the waterslide were Ward 2 Alderman Tom Musich, Ward 3 Aldermen Kurt Krueger and Nathan Lipe, and Ward 4 Alderman Mark Colombo.
Voting in favor of the project were board President Richard Gau, Ward 2 Alderman Steve Bersche and Ward 4 Alderman Thompson Price. Ward 1 Alderman Dee Baebler was absent.
If Baebler had been present and voted for the slide, the project would have gone to Mayor Pat Fribis to break the tie.
The project could consist of either one or two waterslides, with one a tube slide and one a stand-up slide or a different type if the Board of Aldermen prefers, according to Sunset Hills Parks and Recreation Director Gerald Brown.
The stand-up slide would be the first of its kind in the United States and currently only exists in Europe and the Middle East.
The plastic or polymer resin slides would last 20 to 25 years and keep the city's pool in the mix for residents who are looking for a modern pool, he said. In the past, memberships have gone down when pool facilities become dated.
"You've got to keep fresh — new flair, new amenities," he said.
The city applied for a grant for the slide last year, but another project for a $350,000 fitness trail at the city's dog park, Kitun Park, scored higher and received funding instead.
That project is nearly finished.
With Grantwood Village as a partner this year, Brown expected the project to receive funding. The county ranks cities higher if they have never applied for a grant, and Grantwood never has. In contrast, Sunset Hills has scored grants nine of the last 11 years under Brown's leadership.
Grantwood city officials rejected a bid by Crestwood last year to partner on a proposed amphitheater. Crestwood received funding for the project but ultimately declined the grant.
Although Grantwood residents would get discounted rates at the Sunset Hills pool, Brown said it would not overcrowd the pool even if the entire city visited.
The pool can hold 800 people an hour, nearly equal to Grantwood's population.
A waterslide was initially proposed for the city's pool, but was dropped to keep costs down, Brown said. Since then, a slide has been the top priority of poolgoers who responded to a 2009 survey and city officials on the Parks and Recreation Advisory Board and Pool Committee.
The two biggest concerns from aldermen appear to center on liability and cost, City Administrator Eric Sterman said.
"I was very concerned about liability issues," Colombo said.
If the city properly maintains and inspects the slide, it would be protected from liability by sovereign immunity, the idea that government officials can't be sued for going about the course of their daily jobs, City Attorney Robert E. Jones said.
Krueger probed Brown on whether the waterslide would be inspected structurally on a regular basis. After an initial structural inspection by St. Louis County, the slide would receive regular inspections for health and safety, Brown said.
Because the city has never had a waterslide or maintained one, city staff would meet with another city that has one to learn how to properly maintain one, he added.
Lipe, who was elected in April, said he approaches spending city money the same way he would spend his own.
"I know the pool is a big attraction, but it's also open only a few months a year. I'd rather look at something that benefits the whole city," he said. "I know Gerald's the best parks guy you'll ever find … and I'm not saying it's a bad idea. But we have 'X' amount of dollars in the budget and I wanted to know — is there something better that we can do? Let's explore everything."