Sunset Hills Aldermen again eye impeachment measure
Board will meet at 7 p.m. today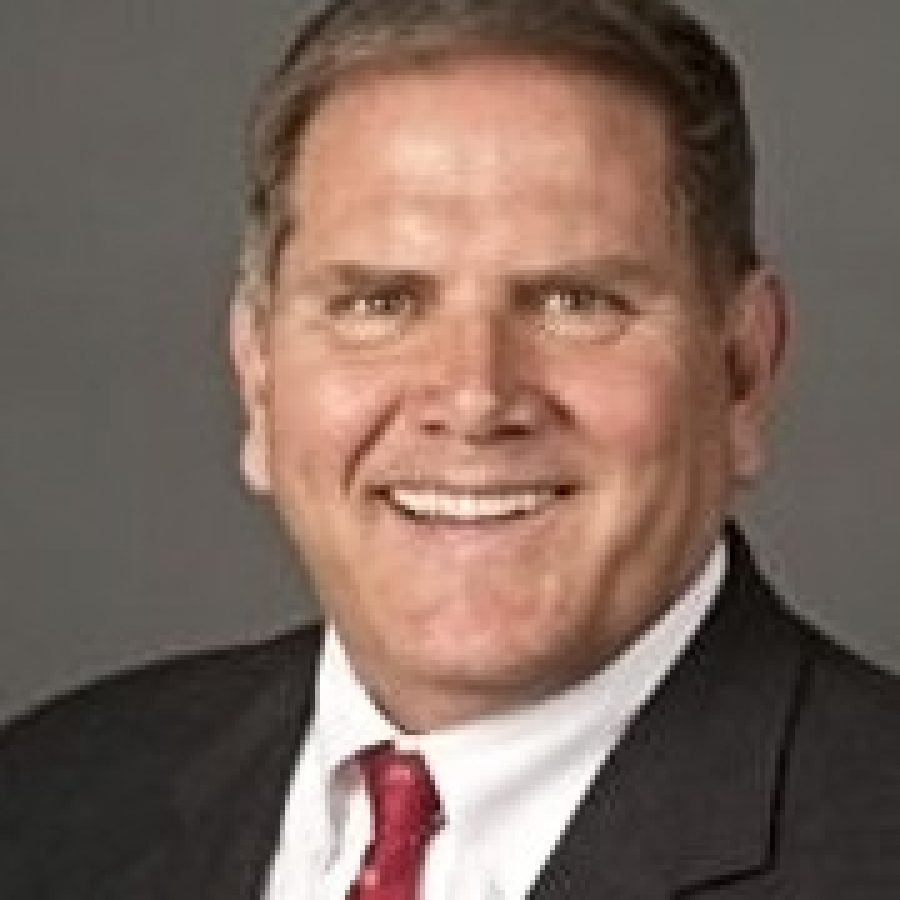 Impeachment is back on the agenda in Sunset Hills.
The agenda for tonight's Board of Aldermen meeting was released late Friday afternoon, and Mayor Mark Furrer said it took him by surprise to see a bill to hire an attorney to potentially impeach him back on the agenda, after he broke a 4-4 tie in December against the bill.
The Board of Aldermen will meet at 7 p.m. today — Tuesday, Feb. 10 — at City Hall, 3939 S. Lindbergh Blvd.
"They didn't bother to tell me. I didn't know about it until somebody sent me the agenda," Furrer said. "It's another example of (the aldermen) trying to slip something over on the citizens — that's what they do."
Along with the bill for the attorney, the agenda includes an item simply described as "Articles of Impeachment (if applicable)."
Acting Board of Aldermen President Scott Haggerty, who puts together the agenda, said that item would call for an impeachment hearing where Furrer and aldermen could present their evidence and witnesses for and against his impeachment at City Hall.
If given final approval tonight, the impeachment hearing would take place 30 days later.
"I don't know if all of us are 100 percent behind saying, 'Yes, he's got to go,' but we do want to hear the evidence," Haggerty said. "I think if we basically call it, have this hearing and hear both sides, I think all of us can make a better decision. He'll have his day in front of us."
Unlike last time, the bill to hire attorney Mary Schultz of Chesterfield-based Schultz and Associates has a spending cap of $25,000. If the board moves forward with hiring her, she would review whether Furrer meets state criteria for impeachment and, if she finds that he does, would draft articles of impeachment.
While Furrer described the $25,000 as a "minimum" aldermen would spend on impeaching him, Haggerty said Schultz does not believe her services on the matter would cost "anywhere near" $25,000, and added that three residents have offered to pay the full cost of the city's legal services toward impeaching Furrer themselves.
The cap could address one of the primary concerns of aldermen who voted against the bill with no cap in December: that impeachment proceedings in Sunset Hills could cost as much and go on as long as the debacle in Ellisville to impeach Mayor Adam Paul. When aldermen first proposed impeachment, Paul wrote a letter asking them not to go down the impeachment road.
Unlike in Ellisville, where Paul was impeached on the advice of then-City Attorney Paul Martin, who is the former city attorney for Green Park, Schultz is involved in Sunset Hills because City Attorney Robert E. Jones told aldermen from the outset that it would be a conflict of interest for him to give aldermen advice on whether and how the mayor could be impeached.
Over a decade ago, Schultz served as the attorney for the Call.