Sunset Hills aldermen advance impeachment-related measures
Board of Aldermen, mayor trade accusations of bullying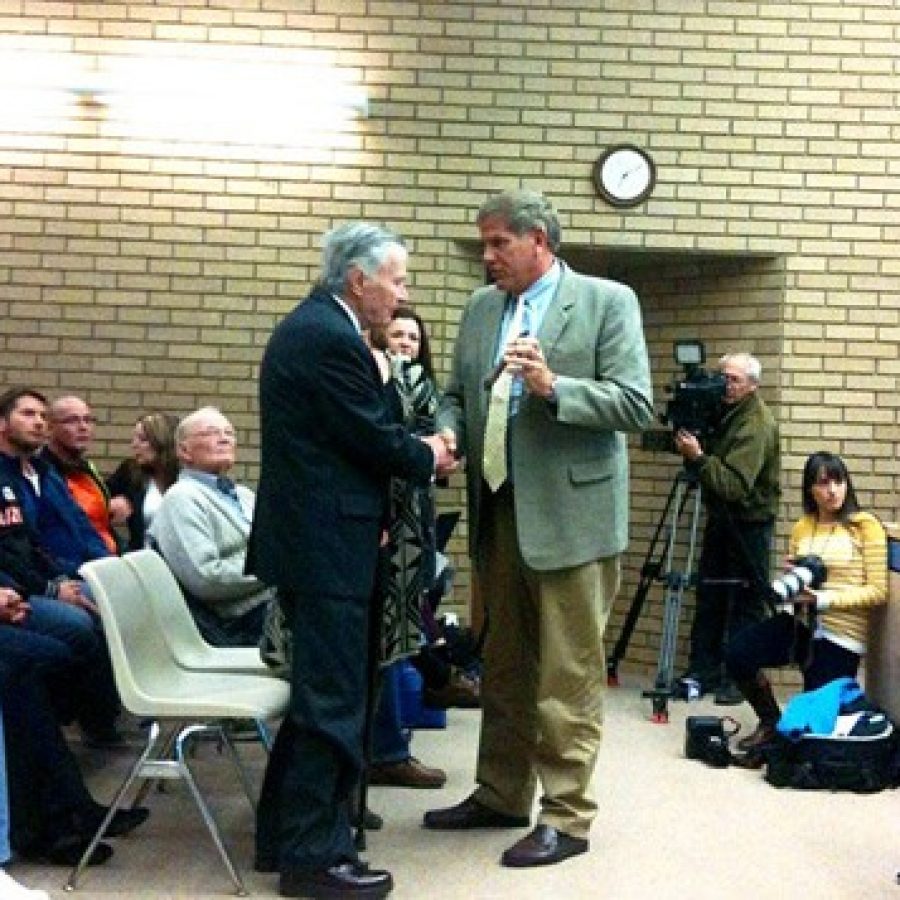 The Sunset Hills Board of Aldermen continued to move toward impeaching Mayor Mark Furrer last week, conducting a first reading of two impeachment-related bills and trading allegations of bullying with the mayor.
While aldermen took no actual votes on the impeachment front, before and during the meeting, two aldermen publicly made statements that the Board of Aldermen is being bullied and intimidated, with one calling the mayor a bully outright and the other implying it.
When Furrer asked veterans in attendance at the Nov. 11 Veterans Day meeting to stand up and be recognized, the audience applauded as more than a dozen veterans stood — including the cyclist the mayor is charged with hitting with his car, Randy Murdick.
It was the first Sunset Hills meeting Fenton resident Murdick has attended, and the first time the mayor and Murdick have been face to face since the July 29 incident for which county prosecutors charged Furrer, 60, with two felonies for allegedly hitting Murdick, 47, who is a disabled veteran.
The two impeachment-related bills the board is currently considering would add a process for impeachment to city code and would hire attorney Mary Schultz as an outside attorney for legal advice on impeaching Furrer. The board could grant final approval to the bills Tuesday, Dec. 9.
In a change from previous meetings where the current culture at City Hall has gone unaddressed, Ward 4 Alderman Patricia Fribis, who has been an alderman since 2008, read a statement near the end of the Nov. 11 meeting requesting that bullying behavior from unnamed city officials end.
"I personally would love to see us all move forward. I expect and demand respect be shown to each other," she said. "No more bullying, degrading comments, no name calling, no accusations made or threats. This type of behavior must stop immediately for us to work cooperatively on city business. If we disagree on matters, we handle it in a normal tone of voice in a respectful manner. This must occur on a continuing basis. Thank you."
Although Fribis did not direct her comments to anyone in particular, when the board met in closed session Oct. 28 to choose an outside attorney for advice on impeachment, the mayor threatened each of the aldermen with lawsuits and bankruptcy, Ward 1 Alderman Dee Baebler told the Call.
"We were threatened in our last meeting — the entire board was there, and I don't know how Mark's going to spin that one," Baebler said. "I've just never had anyone threaten me before. He's intimidating as it is when he's upset, but he stood up and he pointed at each of us and he said, 'I will go after each of you personally, I will go after your family and friends. I will bankrupt you, I will cause you to miss work and go to depositions, I've got deep pockets. And I will do everything I can to drag this out as long as I can.'
"And we were all just stunned. And then he sat down and said, 'Or we could just all get along. I'm trying to offer you an olive branch,'" Baebler added.
But Furrer disputed the version of events recounted by Baebler to the Call last week, specifically denying that he had said he would bankrupt the aldermen if they tried to impeach him.
"I said I would sue them, not bankrupt them," he said.
In Furrer's version of the closed session, he was simply defending himself from the threat of impeachment. The board is bullying him, he added.
"What I told the aldermen is you're threatening to impeach me using city money, yet I can't use city money to defend myself. So I told them I will sell my house if I have to, I will fight it, and they took that as a threat," Furrer said. "So I basically laid my cards on the table, and I said I'm not going to roll over, I'll fight. So they somehow twisted that into a threat, yet they don't think holding an impeachment over my head is a threat.
"I said I'll sue, if they assume a suit might bankrupt them, but I never said I would bankrupt them. I said I'm going to fight it, I'll sell my house, I'll spend every dollar," Furrer continued. "I told them money ain't nothing to me."
About the Writer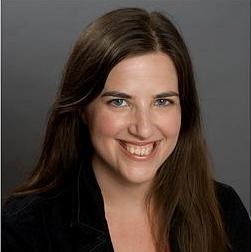 Gloria Lloyd, News Editor
Gloria is the editor of The Call. If you have any thoughts or suggestions for coverage, email her at glorialloyd@callnewspapers.com.