Stenger's first week in office a busy one
New county executive receives pushback from mayors in north county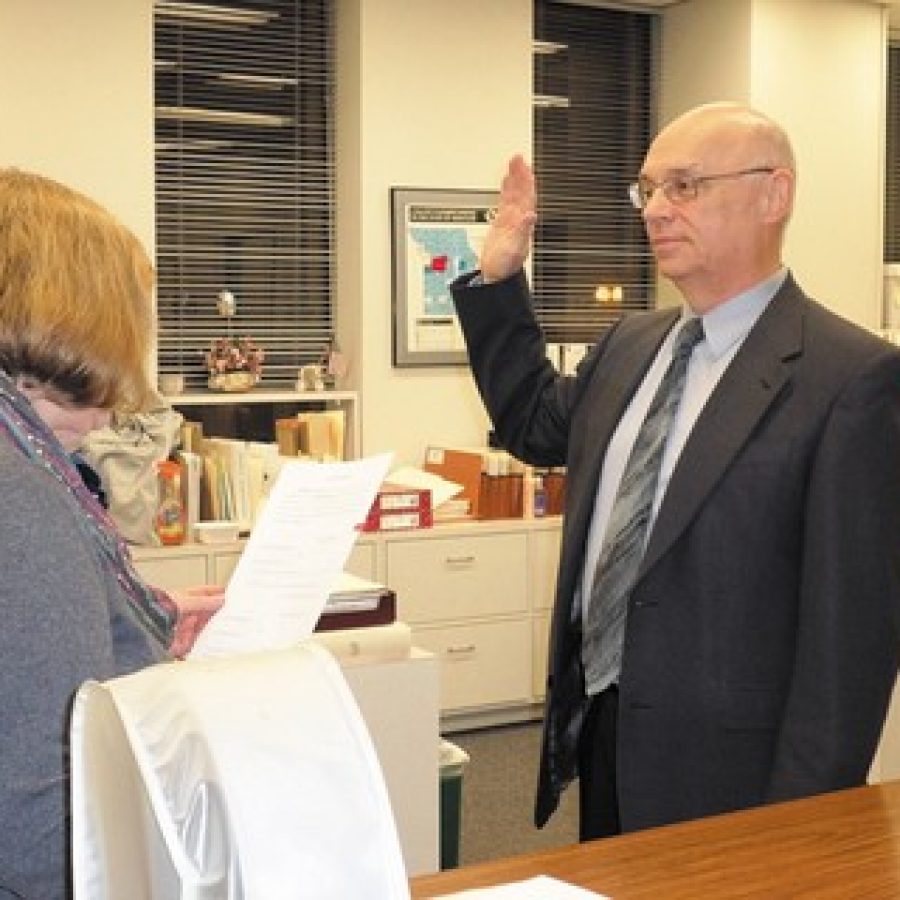 As if County Executive Steve Stenger wasn't busy enough these days with revamping county departments, his first week in office brought pushback from dozens of the county's mayors and the unveiling of a plan that would use county tax dollars to keep the Rams in St. Louis.
It was a wild week for Rams fans, who learned Jan. 5 that Rams owner Stan Kroenke is building a $1 billion stadium in Los Angeles, with private dollars but without a football team to play in it — yet.
But former Anheuser-Busch president Dave Peacock, tasked by Gov. Jay Nixon with the state's effort to keep the Rams, countered on Friday with Missouri's proposal: An $860 million riverfront, open-air stadium north of downtown St. Louis directly on the banks of the Mississippi River, with half the cost to be paid by the National Football League and Kroenke and half paid for by city, state and county taxpayers and season ticketholders.
"From the standpoint of St. Louis County, as the representative of a million people and with this being a very sensitive issue in many ways for St. Louis Countians, I am not going to do anything until I'm fully briefed," Stenger told the Call after Kroenke's proposal but before Missouri's counterproposal. "Everything I do with respect to this matter is going to be done very cautiously, and I will be looking very much in my analysis for what's in the best interest of St. Louis County, both in the short run and the long run."
Before Stenger's Jan. 1 inauguration, he told reporters that he would use the county executive's office as a "bully pulpit" to push cities in north county toward consolidation or even disincorporation, to address the widespread criticism since Ferguson that the county has too many municipalities.
At Stenger's first County Council meeting as county executive Jan. 6, however, the 24:1 coalition comprised of mayors from the 24 north county cities within the Normandy Schools Collaborative fought back, listing the positive aspects of their communities and arguing against accusations that their municipal courts prey on the poor.
In response, Stenger said he has no interest in consolidating cities unless residents want to or the cities have shown they are not fiscally sound. For example, Uplands Park ran into trouble last year paying for basic services like police.