Stenger vows to work tirelessly to promote unity in county
McCulloch unopposed in bid for his seventh straight term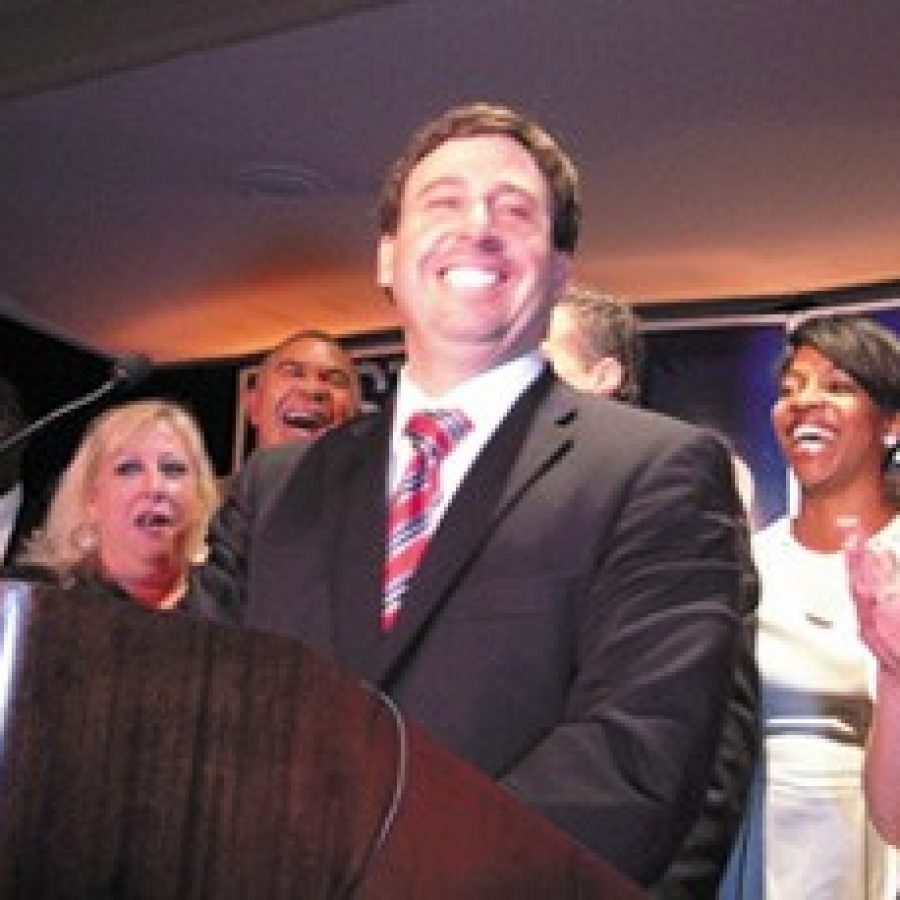 On a terrible night for Democrats nationwide, 6th District Councilman Steve Stenger, D-Affton, narrowly edged Rep. Rick Stream, R-Kirkwood, in last week's election for county executive, helped by late-reporting precincts in Ferguson and Spanish Lake that came in near midnight.
The 0.58-percent margin of victory — nearly 1,700 votes of more than 290,000 cast — hovered just above the trigger for an automatic recount.
Stenger received 138,922 votes — 47.71 percent — while Stream garnered 137,230 votes — 47.13 percent, according to unofficial results.
Other county executive candidates included: Libertarian Theo "Ted" Brown Sr., who received 8,046 votes; Constitution Party candidate Joe Passanise, who tallied 3,242 votes; and activist Zaki Baruti, who filed as a write-in candidate. A total of 3,713 write-in votes were cast.
Stream's campaign manager Michael Hafner told the Call that the campaign will wait until the results are certified and then potentially ask for a recount. Stream called Stenger to concede defeat around midnight on election night — Nov. 4.
In a victory speech delivered over the chants and shouts of Ferguson protesters, Stenger promised to bring unity to a county fractured by tension from the divisions raised by events in Ferguson.
"I want everyone to hear this — I will work tirelessly to bring our communities together," Stenger said. "From Ferguson to Wildwood, from Oakville to University City, together as one community … from the disenfranchised to the affluent, from those with power to those who have none."
The candidates traded the lead throughout the night, and Stream performed better than any Republican vying for the county's top job in decades. But with a victory in hand, Stenger ended his campaign in the same place where it began, at the Sheraton Plaza hotel in Clayton, where he announced his candidacy surrounded by county Prosecuting Attorney Robert McCulloch and labor leaders more than a year ago.
However, in a preview of the pressing issues Stenger will have to address once he takes over the county's top job Jan. 1, this time around Ferguson protesters showed up for Stenger's victory party, with some kicked out, some arrested and some breaking out into song when he came to the podium for his victory speech.
Protesters have targeted Stenger because of his allegiance to his longtime mentor McCulloch, who co-hosted Stenger's watch party. McCulloch has been prosecutor since 1991 and was unopposed for re-election. He won his seventh term with 221,000 votes, or 95 percent of the vote.
Soon after Stenger took to the stage but before he began his victory speech, a group of protesters began singing "Which Side Are You On?" — a civil-rights era anthem that protesters have adopted as the "Requiem for Mike Brown," for the teenager killed by Ferguson Police Officer Darren Wilson Aug. 9.
Just like they did at the St. Louis Symphony earlier this fall, protesters tried to bring Stenger's speech to a halt and sat down in the middle of the ballroom.
Two lines into the protesters' song, however, Stenger's supporters drowned it out with chants of "Stenger, Stenger," and the audio on the sound system was turned up.
The protesters showered Stenger's family and supporters on stage with dozens of foam caskets they made that listed the names, ages, locations and dates of death of African-Americans killed by police, including Miriam Carey, who was killed by Secret Service agents a year ago after she tried to breach security barricades at the White House and U.S. Capitol buildings and hit a Secret Service agent with her car. The casket thrown by protesters lists Carey as "unarmed."
Other foam caskets listed Vonderrit Myers, who was killed last month by an off-duty St. Louis police officer after Myers shot at the officer, according to the police account of the shooting, and Zikarious Flint, who was killed by campus police at Columbus State University in Georgia after police also say he shot at them.
Although police say they recovered a gun from the scene of the Myers shooting in south city, Myers' family says he was holding a sandwich, not a gun.
McCulloch was front and center behind Stenger for Stenger's primary victory speech in August, and although he spent hours at last week's party talking to watch party attendees and the media, he was notably absent from the stage behind Stenger and from Stenger's speech.
"We said we'd operate a county in the most open and transparent way, and we will. We said we'd conduct a top-to-bottom audit, and we will," Stenger continued, talking over protesters' chants. "And we said we'll foster an environment that will lead to economic growth and job creation in every community — and I mean every community — with equal access, and I mean equal access — to opportunities for all St. Louis Countians."
Of the roughly 25 protesters who came to disrupt Stenger's party, the Clayton Police Department arrested five who refused to leave when they were asked. Police from the county, Clayton, Brentwood and Maplewood police departments responded to the watch-party protest.
Outside after Stenger's speech, surrounded by Stenger supporters who had spilled out of the party, the protesters chanted "White privilege sucks" and "We want Stenger" to urge the candidate to come out and talk to them. They left after police told them to leave the Sheraton's private property, but promised they would be back.
Since hundreds of protesters attended a County Council meeting and targeted Stenger for his support of McCulloch, Stenger has had county police protection, and a county officer was onstage with him at the Sheraton.
A precinct-by-precinct breakdown of the votes will not be released until next week, so it is unclear what effect Stream's support from most of the African-American politicians in north county had or whether Stenger was able to counteract that with the endorsement of U.S. Rep. Lacy Clay, D-St. Louis, but the votes that put Stenger over the top in the end came from north county, including precincts in Ferguson and Spanish Lake.
About the Writer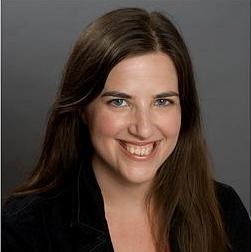 Gloria Lloyd, News Editor
Gloria is the editor of The Call. If you have any thoughts or suggestions for coverage, email her at glorialloyd@callnewspapers.com.