Stenger, Trakas clash, then compromise, as construction starts on trail extension
Trakas unsuccessfully seeks stipulations for trail extension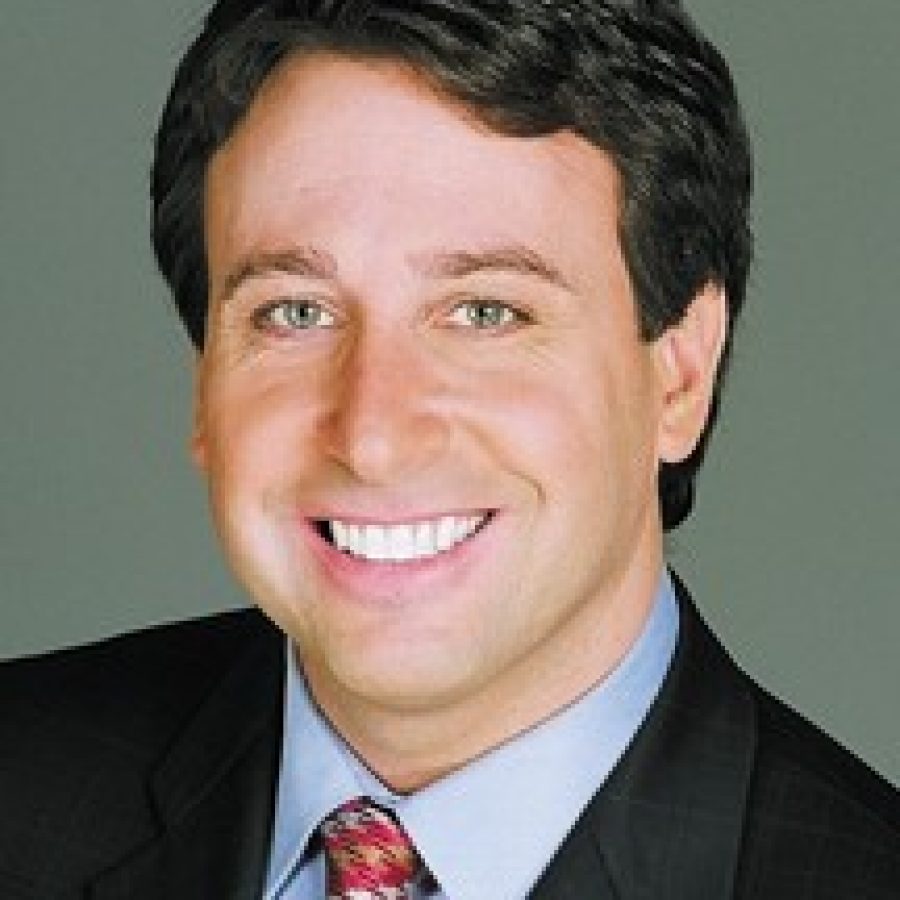 Construction is set to begin this week on a Cliff Cave Park trail expansion after a clash, then a compromise, between County Executive Steve Stenger and 6th District County Councilman Ernie Trakas, R-Oakville, over County Council authority.
Great Rivers Greenway will soon start clearing trees for construction of a 2-mile paved loop in Oakville, similar to Grant's Trail. The $6.2 million path will still wind up and down the bluffs from a trailhead on Cliff Cave Road as originally planned, but a pedestrian-only entrance at Telegraph and Erb roads has been scuttled pending a safety study.
In the span of a few days last week, county officials went from saying that "common ground cannot be found" on the trail to issuing a joint statement with Trakas that they had agreed on a compromise for the trail extension in Cliff Cave Park.
After a "productive working session," according to the joint statement, Trakas signed on with the stipulation that an independent contractor will study safety at Telegraph and Erb, where Trakas has questioned the safety of crossing the road to the trail and proposed a pedestrian bridge.
Days earlier, Stenger and county Parks Director Gary Bess took Trakas by surprise when they decided to advance the project without his approval or the council's after Trakas outlined his final offer of six conditions to approve the trail.
The $4.6 million trail includes an added $1.7 million in design and prep work for a total project price of $6.2 million. It will be built by an Oakville contractor, Ideal Landscape, which will employ 25 union employees during the yearlong construction.
Although the trail was in the works for years and under public discussion for a year, Trakas stalled its approval at the council for nearly two months after he took office Jan. 1, due to concerns from neighbors on Cliff Cave Road about traffic, safety and a proposed parking lot and bathroom.
In an informal survey to see if Cliff Cave neighbors favor the trail, parks officials tallied 68 percent in support and 32 percent opposed. Emails to the county executive's office on the project numbered 67 in favor and four against.
In Trakas' Feb. 21 letter to Bess and greenway Executive Director Susan Trautman, the councilman asked that GRG "permanently forego any and all intent, interest and/or desire to construct or create, in any form," the trail to Telegraph Road; keep five sections of the park adjoining Telegraph Road "pristine, untouched and unmolested … no construction, tree removal, or any modification of any kind"; move the new trail turnaround farther into the park from Telegraph Road; and, instead of using the Telegraph access for construction trucks, direct all construction traffic through either Cliff Cave Road or the Oakville Middle School/Wohlwend Elementary parking lot if the Mehlville School District agreed.
The other two stipulations centered on the Cliff Cave Road side of the project, where neighbors have been most vocal in opposition: Move the Cliff Cave entrance to build a turnaround for park visitors away from nearby houses, and install a three-way stop sign at the intersection of Cliff Cave and New England Town roads.
If the parks and greenway district did not agree, "I will not introduce or move the aforementioned legislation forward for consideration by the St. Louis County Council, nor agree to any portion of the project going forward pending further discussion or negotiation," Trakas wrote. "Thank you for your efforts to find common ground."
The next day, Bess wrote a letter to Trakas stating that the project would go forward without his approval due to his new conditions.
With a deadline for clearing trees looming as endangered bats who live in the caves were set to come out of hibernation to start nesting in those trees, Stenger told the Call he felt he had to act quickly or risk losing a $6.2 million outside investment in Oakville.
"We involved Ernie out of complete courtesy," Stenger said. "We were trying to get his input, but he was trying to dictate the details of the project. And the project is not ours, it's Great Rivers Greenway's.
"They're giving us $6.2 million in park improvements."
Great Rivers Greenway — which receives tax funding from St. Louis County and city and St. Charles County and builds trails in all three areas — would spend the funds elsewhere if the project died, the county executive said.
The trail only went to the council for approval of an easement so that the Metropolitan St. Louis Sewer District, or MSD, can construct pipes to the new bathroom, Stenger said.
That MSD line makes up roughly $20,000 of the $6.2 million trail project, and officials were able to reroute that pipe so that it no longer required council approval, he added.
"We won't let $6.2m in Cliff Cave Park improvements go down the toilet because a councilman won't approve a toilet," Stenger tweeted Feb. 22.
In a meeting with Oakville resident and county Policy Director Jeff Wagener and GRG on Friday, however, officials agreed to Trakas' request for the stop sign and to look at moving the Cliff Cave entrance for the turnaround.
Currently, people who arrive at the park and find the gates closed often turn around by using the nearest driveway, shining their lights into that neighbor's house, Trakas said.
As far as the Telegraph safety study, it will not necessarily focus on a pedestrian bridge, but will determine whether residents would be able to safely cross five lanes of traffic with a pedestrian crosswalk, Trakas said.
Using Cliff Cave as a construction entrance would have escalated the costs of the project, so some trees will be taken down at the Telegraph side to make way for construction traffic, Trakas said.
Trees will be replanted after construction.
But the joint statement does not signal Trakas' agreement with how Stenger handled the situation, the councilman told the Call.
"I did this for the benefit of District 6, but this joint statement by no means indicates my agreement that the county executive or county parks can circumvent the council for this or any other type of construction," Trakas said. "The proper way to do this would have been to come through the council, but I think that that's a matter for another day at this point."
Going around Trakas, however, is not going around the council because "there's no council to go around — we never needed the council for it," Stenger said. "He said I went around the council, but he didn't even present it to the council, so we won't know what the council would have done with it. We certainly were not the party that avoided the council — if anybody did, it would have been Ernie."