Stenger to introduce measure to halt senior housing project
Measure to be considered Tuesday by County Council
Sixth District County Councilman Steve Stenger, D-Affton, said he will introduce a measure to halt a government-subsidized apartment complex from being built at 6050 Telegraph Road in Oakville.
At Stenger's town-hall meeting Friday night at Oakville Senior High School, he pledged to introduce the measure at Tuesday's County Council meeting, which will take place at 6 p.m. in the county Administration Building, 41 S. Central Ave., Clayton. Residents can speak at the meeting for three minutes each, if they sign up that night in advance of the meeting.
"I am so glad we have such community support on this," Stenger said at the town-hall meeting, which drew roughly 800 people. "Because I can tell you, we're going to need it."
Stenger said the measure will ask for a second public hearing on the 45-unit project. Although county officials say all proper notification procedures were followed, many residents were unaware of the development until construction began a few weeks ago. Rezoning for the 1.4-acre lot was unanimously recommended by the county Planning Commission and unanimously approved by the County Council in May 2012.
Ohio-based nonprofit National Church Residences is building the $5.1 million, three-story, 45-unit, 13,926-square-foot senior apartment complex. Construction is funded with a $6 million U.S. Department of Housing and Urban Development grant, which also paid for the property purchase and an architect.
The project has provoked an outcry in Oakville due to its location directly next door to the Goddard School, a preschool for children ages 6 weeks to 6 years. Stenger is collaborating with Rep. Marsha Haefner, R-Oakville, and Goddard School owner Cindy Pyatt on the measure and said an attorney would have it drafted Monday.
So far, Stenger said, he has "soft commitments" from some council members, and he will work all weekend to try to get more votes for the measure.
Dooley's south county liaison, John Boesch, said after the meeting Friday night that, although Dooley cannot yet make a final decision for or against the measure until it is drafted, county officials are worried about the county's potential liability in retroactively trying to stop a development that has already won rezoning approval.
"I don't know that we have the right to stop it," he said. "I don't know what our standing is. If they got approved for rezoning, and if we went in and just told them now they cannot build it, that could possibly put us in jeopardy of being sued. And if we lost a lawsuit, they would be able to build it anyway."
Look for complete coverage of Stenger's town-hall meeting in the June 13 Call.
About the Writer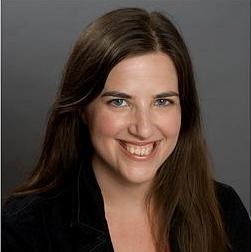 Gloria Lloyd, News Editor
Gloria is the editor of The Call. If you have any thoughts or suggestions for coverage, email her at glorialloyd@callnewspapers.com.