Stenger makes issue of Stream's votes in House during forum
Votes in Missouri Legislature irrelevant to county executive race, Stream says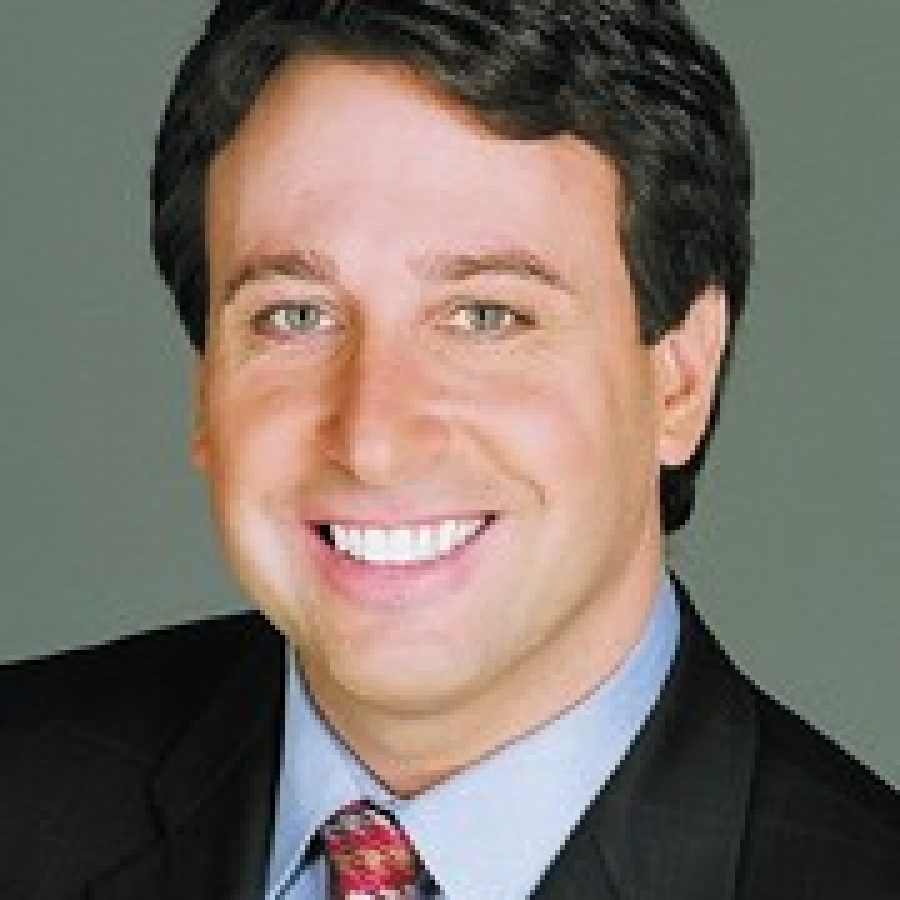 In the first debate in the county executive race, two candidates discussed some of the issues directly affecting the county, including economic development, Ferguson and a city-county merger.
But 6th District Councilman Steve Stenger, D-Affton, often shifted the focus away from county issues to talk about such divisive state issues as abortion and guns — and how Rep. Rick Stream, R-Kirkwood, voted in the Missouri Legislature.
Stenger immediately came out swinging during his opening statement at the Oct. 14 debate hosted by St. Louis Public Radio at the University of Missouri-St. Louis, or UMSL, launching an attack on Stream as a "right-wing Tea Party" legislator.
"There are sharp contrasts between my opponent and me. My approach and record demonstrates leadership that unites and moves us forward as a county together," Stenger said. "My opponent's leadership record has negatively impacted our county already and will continue to do so."
Votes in the Missouri Legislature are irrelevant to a county race since they involve issues the county executive would never weigh in on, Stream said. Rather than attacking Stenger, Stream, who is newer to county politics, used his answers to introduce himself and emphasize his background.
After paying his own way through St. Louis Community College at Meramec and UMSL after his father died and left eight children when Stream was 14 years old, Stream went into the Navy.
He then had a 30-year career as a budget and project manager at the Department of Defense, served on the Kirkwood Board of Education for 12 years and has served eight years in the Missouri House, including as budget chairman.
In response to Stenger's assertions that Stream is too extreme for St. Louis County, Stream emphasized his strong record of reaching across the aisle and across racial lines to get things done. He said that's seen in his work on behalf of the annexed black community in Kirkwood, Meacham Park, and his endorsement from a coalition of black north county Democrats that includes many state legislators he collaborated with on legislation in the House.
On Aug. 5, Democratic primary voters overwhelmingly chose Stenger over County Executive Charlie Dooley, who was seeking a fourth term. Stenger has blamed the county's job loss, corruption and other issues on Dooley, but Stream pointed out that Stenger was a county official during that time, too.
In response to a question on voting across party lines at a radio debate hosted by 550 KTRS Oct. 13, Stream said that he has voted for several local Democratic candidates in Kirkwood for school board and City Council, but Stenger said that he could not recall ever voting for a Republican in any race.
"You've heard a lot of false accusations and misleading information from my opponent," Stream said in his closing statement at the hourlong UMSL debate. "This election is a historic one … You've got a clear choice here: St. Louis County can move forward in the eyes of the nation and the world with a new person who's got a clear vision on how to create jobs, improve education and manage the government better, or you can stay with the same old person who's been there and done nothing about it.
"I'm supported by many people in the African-American community, elected leaders, and they're supporting me for a clear reason: They trust me."
Although Stenger has represented the 6th District on the Council since 2008, he said the county executive position would give him more control over the budget, economic-development initiatives like luring Google Fiber, and a "bully pulpit" to focus on other issues important to the county, especially some of the divisive racial and socioeconomic issues exposed by the unrest in Ferguson.
Both candidates are UMSL graduates, but Stenger only briefly touched on his own background, mentioning that he is a new father and a certified public accountant with 20 years of experience that he can use to streamline the county budget and get rid of wasteful programs. He pledged to rename the Department of Highways and Traffic the Department of Transportation and create an Office of Community Empowerment, without adding to the county budget.
Continuing the theme of using his time during the debate, including his opening and closing statements, to attack Stream's record, Stenger turned his answer from education to abortion in response to a question about what a county executive could do about education, noting that Stream opposes abortion even in cases of rape and incest.
Although Stream agreed that he is pro-life, he said he has always had that view and has not changed it based on what election he's running in, referencing a campaign flier from Stenger's first campaign in the 6th District in 2008 that emphasized the pro-life beliefs Stenger held when he defeated former Councilman John Campisi, R-south county. Since that time, Stenger has become pro-choice and is endorsed by Planned Parenthood.
"We don't need people in office that change position like fish on sidewalks," Stream said.
Stream said he is against any city-county merger, but Stenger did not rule one out entirely. Instead, he said he would analyze any plan that was proposed to see whether it benefits county residents. He also noted that Stream has received $100,000 from pro-merger billionaire Rex Sinqefield.
When Stenger accused Stream of shortchanging state education funding since the formula was never fully funded during his time in the House, Stream noted that the Legislature increased education funding every year he oversaw the budget, including to the unaccredited districts in north county. As county executive, Stream said he would meet regularly with county superintendents, including those from the troubled north county districts, to see what he could do to help them. With his connections among state legislators, he would have a direct line to the Missouri House, he noted.
Overall, education and jobs are the solution to the problems in Ferguson and the county as a whole, Stream noted.
"This election is all about job creation in St. Louis County," Stream said. "We have lost 59,000 jobs in the last 10 years. That's more than every seat in Busch Stadium, plus 12,000 more. We have to bring those jobs back."