Stenger defeats Campisi to win County Council seat
Campisi considers running for another office in 2010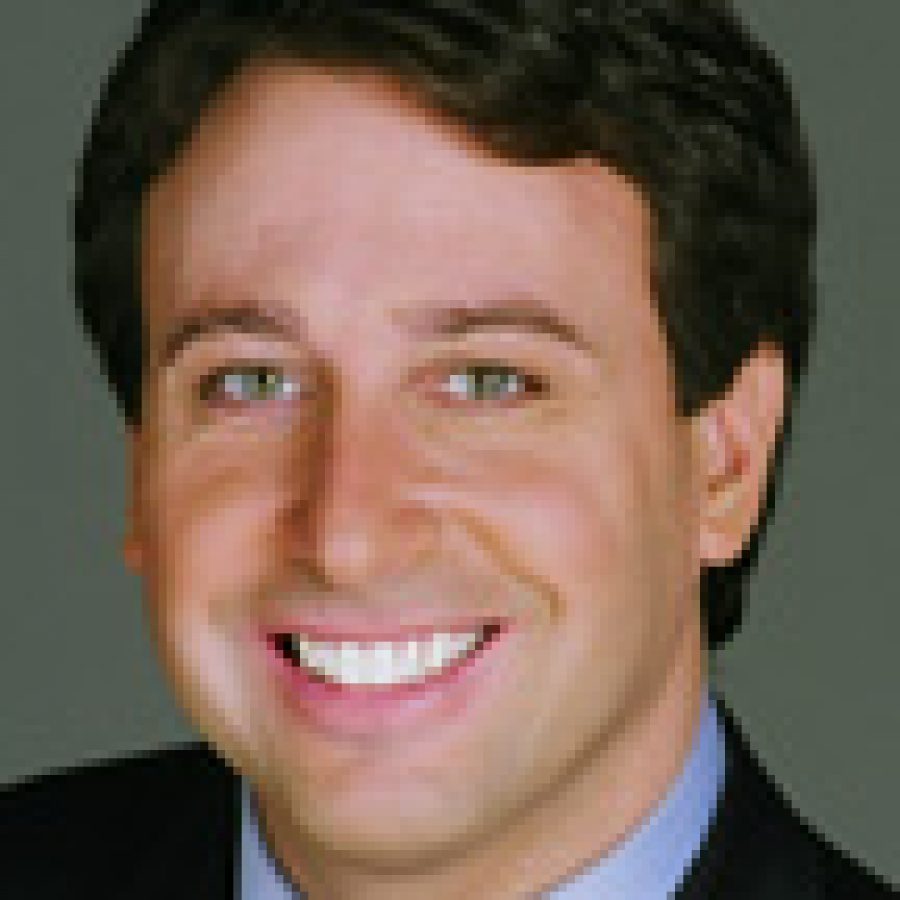 For the first time since 2000, south county has a new representative on the County Council.
Democrat Steve Stenger prevailed in the Nov. 4 election over two-term incumbent 6th District Republican County Councilman John Campisi. Stenger did not return calls seeking comment.
Stenger, an attorney who lives in the Affton area, received 39,738 votes — roughly 53 percent — while Campisi grabbed 35,087 votes — or roughly 47 percent. This is Stenger's first elective office. With Stenger's election, the County Council's Democratic majority now increases to five of the council's seven members, not including Democratic County Executive Charlie Dooley.
Campisi, who said he plans on seeking another elective office in 2010, chalks up much of Stenger's votes last week to the Democratic wave that saw the election of Democratic Attorney General Jay Nixon as Missouri governor and Democratic Illinois U.S. Sen. Barack Obama as president.
Looking back on his eight years served as a county councilman, Campisi said he is proud of the work that he and assistant Lou Chiodini have done for south county.
"Lou and I have helped so many people in south county," he said. "And we feel that we're leaving behind a legacy of a kind of office that was very responsive to the people in south county. And we feel really good about that. We think that our office has been able to help a lot of people maneuver within county government. We're just very proud of everything we've done."
But Campisi is not optimistic about south county's future with Stenger in place until 2012 on the council and with trash districting, which employs one county-approved waste hauler in each of eight districts, now established in unincorporated areas.
"I think south county is going to be not represented by someone who's responsive," Campisi said. "This is going to be a Charlie Dooley & Co. rubber stamp for the south county area. I think that the trash districting is going to happen. It'll happen with everything Charlie wants, of course, because Stenger and Charlie Dooley are the duo. And the fact that we're not going to be represented and the fact that we've got 51 percent of the trash districting down here, you're going to see people being billed for trash service that is not even used."
Campisi also believes that Stenger's election will allow Dooley to control the south county area more so than he has.
"Charlie does not represent south county," Campisi said. "He never has represented south county. Charlie Dooley is going to ram everything down south county's throat. And I think the people in south county need to be aware that they're not represented up there on the council any longer and that they're going to need to watch Charlie Dooley very, very closely, especially now that he's got someone who is in favor of the type of legislation and the same ideas that he has for south county."
As for his future, Campisi is seriously considering a run for another elective office in 2010.
"We'll take a look at 2010 and the issues in 2010 and we may be back on the ballot again," Campisi said. "Who knows?"