Steelman wants to ease taxes, strengthen Sunshine Law as governor
State Treasurer visits Call for exclusive interview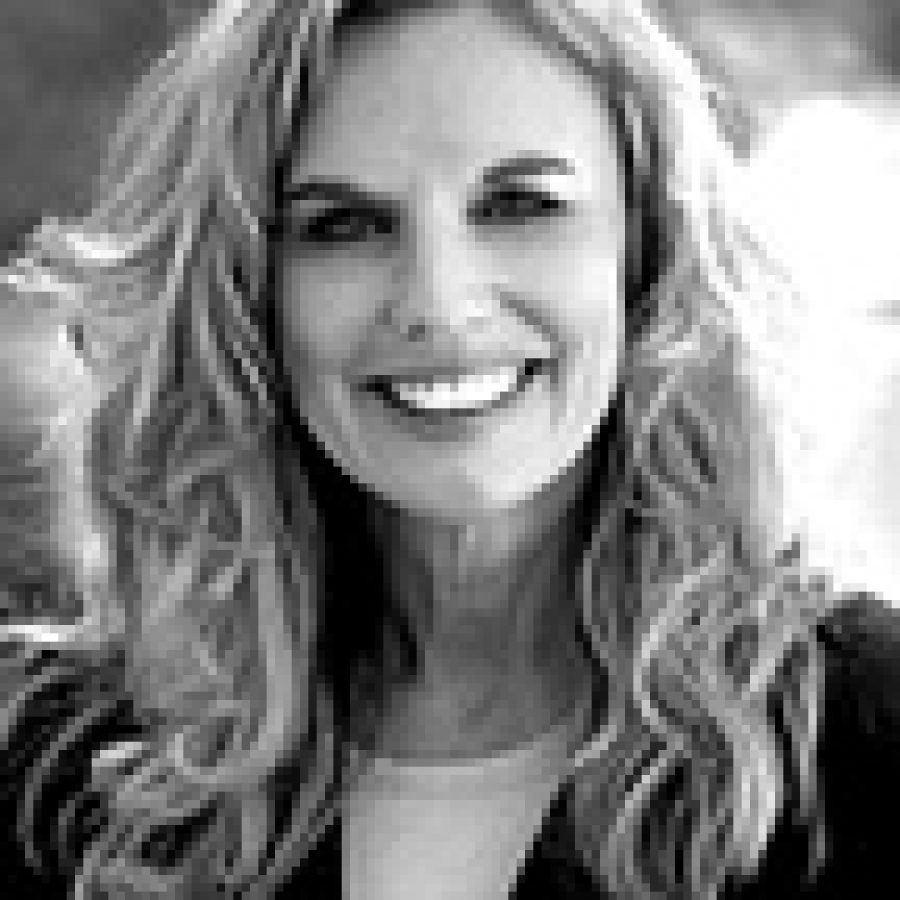 If elected Missouri governor, State Treasurer Sarah Steelman said she will push for plans to ease taxes as well as put teeth into the state's Open Meetings and Records Law, also called the Sunshine Law.
Rolla native Steelman, a former state senator, last week visited the Call's office for an exclusive interview about her candidacy to succeed Republican Gov. Matt Blunt, who will not pursue a second four-year term in the Nov. 4 election.
In the Aug. 5 Republican primary for governor, Steelman will square off against U.S. Rep. Kenny Hulshof, R-Columbia; Mountain View teacher Scott Long; and Jennie Lee "Jen" Schwartze Sievers of Jackson.
On the Democratic side, candidates competing in the Aug. 5 primary are Shelbina resident Daniel Carroll and Attorney General Jay Nixon of Jefferson City.
Libertarian Andrew W. Finkenstadt of St. Charles also has filed for the gubernatorial election.
Steelman, who was elected treasurer in 2004, said she would like to provide tax relief for Missouri residents that she estimates will give an estimated $200 million back to taxpayers. She has proposed increasing taxpayers' personal-exemption deduction from $2,100 per person to $2,625 per person as well increasing the dependent-exemption deduction from $1,200 to $2,100 per dependent.
"Let's let families keep more money in their own pockets," she said. "With the rising costs of gasoline, I think people are really worried about the economy right now. Those prices are starting to directly affect their ability to spend money and pay their bills. I think that worries people."
Steelman also would push for assessment notices to be mailed in April instead of November to allow more time for residents to budget tax payments. While she realizes that would no doubt cause a strain on county assessors, she believes all elected officials should try to make the assessment system as easy on residents as they can.
"Transitioning into that time frame might cause a few problems," Steelman said. "But I still think they (assessors) need to figure out how to do it and how to do it accurately because that's they're job. That is their main job. And it's not fair to people to wait until the last minute because then it's just hard to put that money together for a lot of people. So the earlier, the better. And I just think they (assessors) need to figure out how to do it better. That's what you do as an elected official. You want to make it — and they should want to make it — as easy on the people as they can and as accurate as they can."
Additionally, Steelman has proposed an extensive study of Missouri's taxing system through the formation of a state tax-code review commission. Her goal would be for the commission to make recommendations to the governor on how to reform the state's tax system to provide more relief and stimulate the economy.
"Put everything on the table and do a comprehensive review of the entire state tax code and see what the effect of it truly is on businesses and families and incentives and disincentives and quantify that," Steelman said. "I think it should be done without politics. We should have a couple of economists and some businessmen and women with financial backgrounds to really look at that and provide a study and some suggestions on what we need to do with the tax code. Over the years, the Legislature tinkers a little bit here and a little bit there. So things start to change and the sales-tax base changes because you add exemptions in. And this hasn't been done for a long time. I'm not even sure it's ever been done actually."
Steelman said she also would like to follow through on work she started in 2004 in the state Senate and lessen the burden of proving Sunshine Law violations in court.
In 2004, Steelman co-sponsored a bill that would have doubled the maximum fine for Sunshine Law violations to $1,000 and amended the Sunshine Law's legal standard for violation to government officials "negligently" violating the law rather than the current standard of proof of "purposely" breaking it. The current "purposely" standard has been ruled by the state Supreme Court that government officials must know they are violating the law and do so anyway. Under Steelman's previously proposed "negligently" standard, it would have lowered the burden of proof to cases in which public officials should have known Sunshine Law requirements.
If elected governor, Steelman said she would formulate proposals to put more teeth into the Sunshine Law.
"As governor, I would definitely like to see the Sunshine Law strengthened," she said. "The bill for the last revision, I started off with a much stronger bill than the only thing we could get through. The Legislature that I served with weakened it. I wanted a strict burden of proof. Now it's 'knowingly.' The average guy on the street who wants information and gets turned down, he can't go hire a lawyer and sue. That's your only recourse. And you can't prove that standard. That standard is very difficult to prove — knowingly."
Additionally, Steelman said she is concerned with government bodies hiding behind the Sunshine Law for the purpose of doing public business in closed meetings.
"I feel very, very strongly about ensuring that we have transparency in government," Steelman said. "When I took over as state treasurer, we had several meetings that weren't open to the public … So I opened those up and started advertising them 24 hours in advance following the Sunshine Law. Even though it wasn't required of me by any specific law, I thought it was important that people have access to it if they wanted to know what was going on because it's the way that people get information through (media) to hold us accountable. So I feel very strongly in making sure that the Sunshine Law and Open Meetings Law is enforced and followed in every aspect of it."
"… There should be nothing to hide. I mean, there are certain things of course that make sense like personnel records. But the actions of government and the use of the closed-meeting law … I myself have had trouble on the MOSERS (Missouri State Employees' Retirement System) board — the pension board that I sit on as state Treasurer. I have this terror-free policy that I pushed through that board. And so it's in their governing policies that we have to look at companies … And they do it in a closed meeting.
"And I object every time because I think that's something that should be done in public. They hang their hat on a little provision in the law that governs MOSERS board that says if you think it's going to affect the stock price in any way, then you can't do it … it's not a huge controlling interest in any of these companies. So every quarter, I object. I have a letter that says I object. And it's frustrating."