St. Louis County voters weigh series of ballot issues in April 5 election
Trakas casts dissenting vote on school district's Prop AC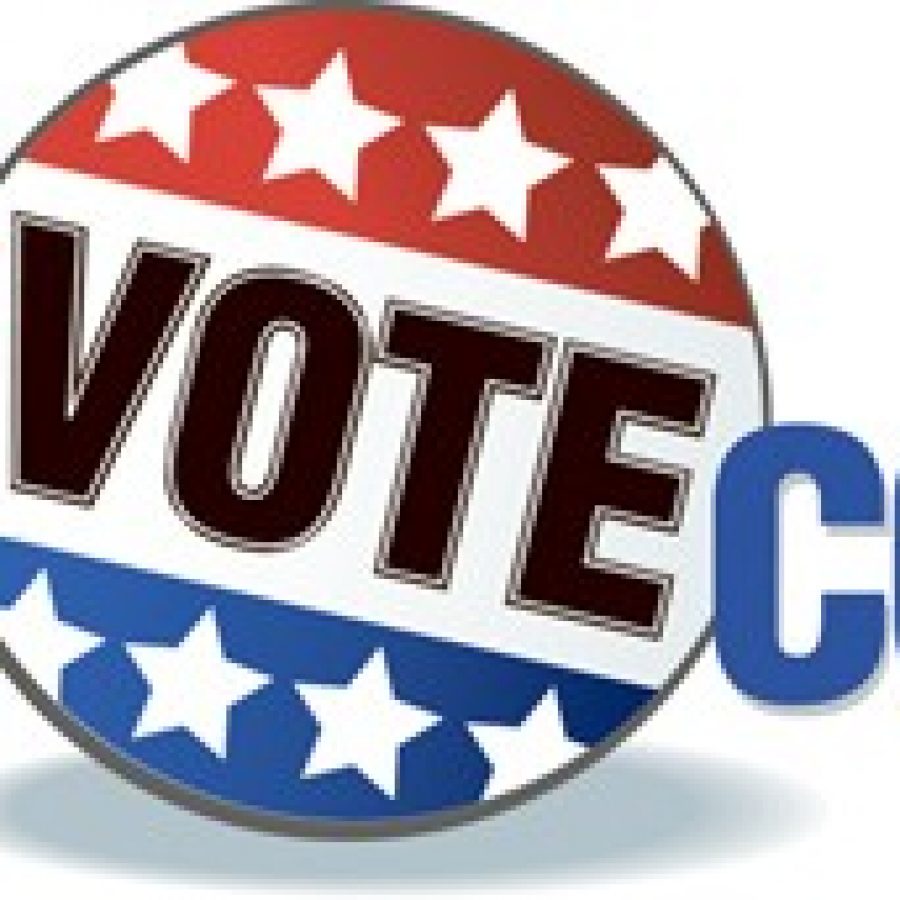 St. Louis County, Crestwood and Sunset Hills voters will weigh a series of ballot measures in the April 5 election, including a tax transfer in the Mehlville School District and a proposal to simplify and streamline the Mehlville Fire Protection District's accounting procedures.
The school district's 4-cent, no-tax-rate-increase tax transfer, Proposition A for AC, would not increase residents' current tax rate, but would extend a 4-cent tax for facilities for another 10 years after the district retires its remaining general-obligation bond debt this year. If voters approve Prop A, roughly $685,000 annually would be placed into a dedicated roofing fund for replacement of roofs and aging HVAC systems.
Although the district could have asked for 53 cents with last fall's 49-cent tax-rate increase, Prop R, Superintendent Chris Gaines said, "I like the idea of a dedicated source for roofs and HVAC. At least over the next 10 years, it's locked in for that. You can't do anything else with it without going to a vote of the people."
The impact of Prop A to the owner of a median house would be unchanged at roughly $7.50 a year, Gaines noted.
The district's Facilities Committee signed off on a plan last week outlining 15 roofs that need to be replaced in the next decade, starting this summer with Forder Elementary and ending with Washington Middle School in the summer of 2025.
The most expensive roofing projects are Mehlville High in 2021 and Oakville High in 2024, estimated at $1.5 million and $1.4 million, respectively.
The new roofs are part of the $55 million in facilities maintenance needs that the district identified before voters passed Prop R, which also increased spending on facilities maintenance to compensate for many years that the district had cut its facilities budgets to the bare minimum.
Since the ballot language for Prop A is so confusing, Gaines recommended that the board place Prop R and Prop A on separate ballots. The confused reaction some residents have had after reading the Prop A ballot question on a district mailer indicates that was a valid concern, but state law mandates how the ballot has to be written, Gaines said.
"It'd be so much easier if we could just say, 'Can we move 4 cents from here to here?'" he said.
The Board of Education placed Prop A on the ballot 5-1, with Lori Trakas opposed and Samantha Stormer absent.
Last week, board member Jamey Murphy voted against the district's bills, or warrants, because Mehlville spent $15,000 in postage to send the Prop A mailer.
The postcard says "Prop A" with a check mark and "Vote: Election Day Tuesday, April 5."
And that is too close to telling residents to vote "yes," Murphy said.
"It doesn't say yes, but it implies it," he said. "I made the motion for Prop A, but … It's an advocacy piece — could it be construed as a campaign piece? I got that and I was like, man, that's awful close."
At Murphy's suggestion, the tax transfer includes a 10-year sunset clause, which other board members agreed to because it gives the district a way to prove it will use the money as promised.
But the potential end of dedicated funding for roofs a decade from now would have a "huge financial impact" on Mehlville, Finance Committee Chairman Mark Hinsen said at the panel's Feb. 16 meeting. Hinsen called the sunset clause a perfect example of the board's past tendency to make spur-of-the-moment financial decisions without advice.
"It was a ridiculous decision that you guys made on the spot without input from the Finance Committee," Hinsen said. "Those are the kinds of decisions that the board makes that get us in trouble — use the resources at your disposal and get those kind of things thought out instead of these ideas that just pop out and people act on them."
Mehlville Fire Protection District voters will consider Proposition S, for Simplify or Streamline, which seeks to consolidate the district's general fund tax levy and alarm fund tax levy into one fund, resulting in the elimination of the alarm fund levy.
The district's alarm fund currently levies 5 cents per $100 of assessed valuation. As proposed, that 5 cents would be added to the general fund levy and the ambulance fund levy would be eliminated.
The MFPD Board of Directors voted unanimously in January to place Prop S on the ballot. At that time, Chief Financial Officer Brian Bond said approval of the measure "would afford the district greater flexibility and efficiency. For example, one less tax rate would be determined each year. One less bank account would be maintained and reconciled each month. Expense allocations would be simplified. Interfund transfers would be eliminated, and matters related to the audit would be more efficient."
In April 2011, district voters overwhelmingly approved Proposition S, for Simplification. That measure consolidated the general fund tax levy and the ambulance fund tax levy into one fund and eliminated the ambulance fund levy. It moved 20 cents per $100 that was levied by the ambulance fund to the general fund.
The County Council and the Board of Aldermen in Crestwood and Sunset Hills unanimously placed vehicle sales-tax measures on the ballot for voters to weigh.
The measure, called Proposition B by the county and 36 municipalities, would continue collecting local sales tax on cars, trailers and boats that are purchased from an out-of-state dealer. Rejection of the measure would put Missouri car dealers at a competitive disadvantage to out-of-state dealerships, according to the ballot language. The Municipal League says Missouri dealers support the sales tax.
Placing the sales tax on the April ballot allows cities to run it again before the November deadline if it fails, Sunset Hills City Attorney Robert E. Jones said.
All county residents can vote on the countywide measure, even if they live in cities that also have the sales tax on their ballot.
The out-of-state vehicle sales tax was thrown out by a 2012 court ruling and reinstated in 2013 by the state Legislature, with the caveat that voters have to approve it.
Crestwood voters will also consider Proposition U, a new city tax on goods purchased from out-of-state vendors that would tax those goods at the same rate as the current city sales tax, 1.5 percent.
Only companies that purchase more than $2,000 a year in out-of-state goods would be charged the new tax.