Springfield superintendent to lead Mehlville schools
Ridder wants to reach out to students, staff, senior citizens, Palamand says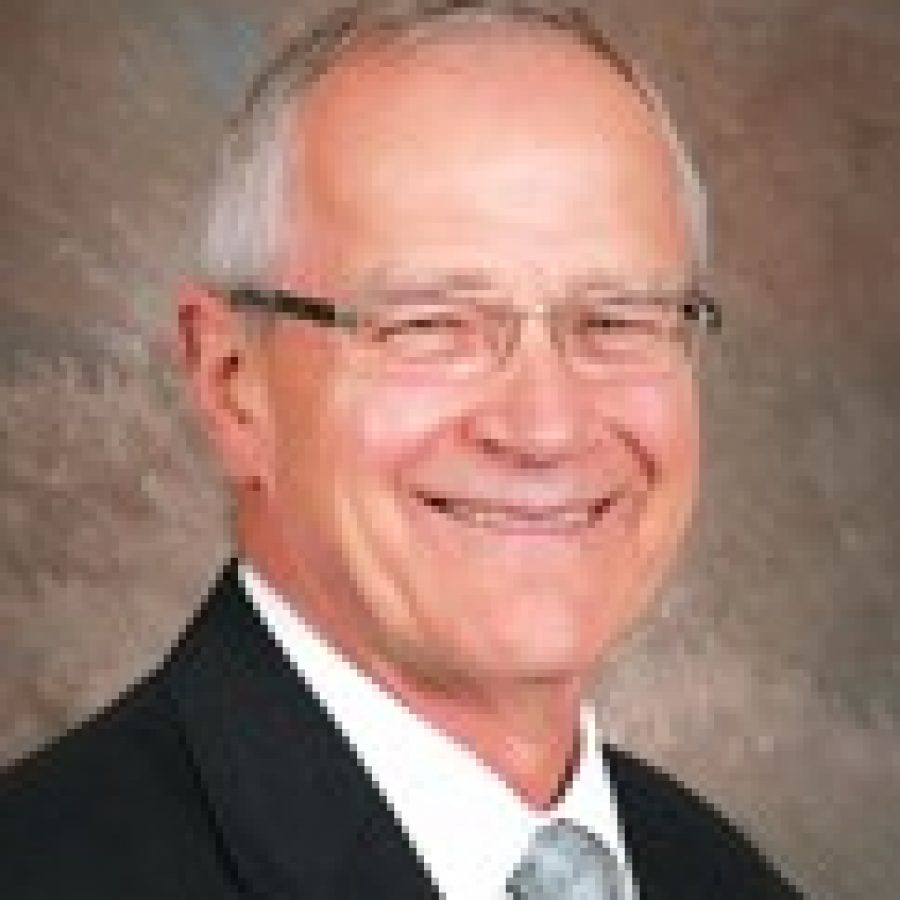 The Mehlville Board of Education announced last week that the superintendent of the largest school district in Missouri will serve as Mehlville's interim superintendent.
Current Springfield Public Schools Superintendent Norm Ridder will take the helm in Mehlville July 1, arriving in the district with more than 40 years of teaching and administration experience in Nebraska, Colorado and Missouri, in advance of the selection of a permanent superintendent next year.
"We're honored to have someone of Dr. Ridder's caliber in Mehlville," board Vice President Venki Palamand told the Call. "He has a calm, quiet leadership style, and I think he's really a team-oriented superintendent. And he brings a wealth of experience from different states — I'm sure there's a lot we can learn from him."
Board Secretary Lori Trakas told the Call she is most impressed with Ridder's array of experience, along with his expectation of academic excellence.
"He sets a high standard," she noted.
The board voted 6-0 during a May 22 closed session to hire Ridder. Board President Ron Fedorchak was absent from the meeting, since he was hospitalized at the time with a severe allergic reaction.
"We are looking forward to our time with the Mehlville community," Ridder said in a video message played during the meeting, referring to himself and his wife, Nadine.
Ridder, 65, will take over from current Superintendent Eric Knost, who will also begin his new position as superintendent at the Rockwood School District July 1.
The district will pay Ridder $195,000, along with moving expenses from Springfield to St. Louis, according to his one-year contract. Knost is making $190,592 this year and will make $235,000 at Rockwood. At Springfield, Ridder's total compensation package is roughly $225,000.
"He's well-known in the superintendent ranks, and he's a very genuine guy," Knost told the Call about Ridder. "I think the world of him … He's got proven skill and leadership qualities. I don't think I have to lose any sleep over his ability to carry the district forward."
Since 2005, Ridder has led Springfield Public Schools, which is the largest district in the state with 25,000 students and 53 schools. He came to Missouri from Colorado, where he was superintendent of the 30,000-student Colorado Springs School District from 2000 to 2005.
During his nine years in Springfield, Ridder oversaw more than $218 million in successful bond issues. That experience could be useful in Mehlville, where board members are considering whether — and when — to send a $50 million bond issue to voters that Knost proposed last month. Fedorchak delayed discussion of Knost's proposal until the interim superintendent's arrival.
During Ridder's tenure, Springfield's graduation rate has increased from 75 percent to 88.7 percent, attendance has risen to the highest level in 20 years and the dropout rate has dropped to half what it was when he started.
"He helped improve graduation rates at Springfield, he decreased student dropouts, and I think he's got a really nice approach to reaching out to the community — he wants to reach out to students, staff, senior citizens and business leaders," Palamand told the Call.
"That's my favorite part," board member Samantha Stormer added. "He's very involved with the community and with the business community — for our district, I think that's going to be a very big thing."
Last year, Ridder notified the Springfield Board of Education that he would be retiring as superintendent after the current school year. The district spent this year conducting a search and hired Liberty School District Superintendent John Jungmann earlier this year to succeed Ridder.
Before taking the Mehlville position, Nebraska native Ridder publicly stated that one of his goals is to eventually move back West so that he and his wife can be closer to their five children, who mostly live in Colorado.
He told the Call, however, that St. Louis is the perfect halfway point between his four children and two grandchildren in Colorado and his daughter and granddaughter in Washington, D.C. Two of his children attended St. Louis University, so Ridder and his wife are already familiar with the area.
Ridder's children have jobs ranging from attorney to anesthetist, and his son Tim is an assistant principal at Loveland High School near Fort Collins, Colo. One of Ridder's brothers, Tom Ridder, is a superintendent at Logan-Magnolia Community Schools in Logan, Iowa, near the Nebraska border.
The longtime educator has held a variety of jobs in public and private schools in Colorado and Nebraska, and in recent years, Ridder has publicly been named as a finalist for a number of education jobs around the country, including positions as top education official in more than one state: education commissioner in Nebraska and the new position of director of the Wyoming Department of Education.
Last year, Ridder's name emerged as Missouri's top education official's choice to lead a statewide "achievement district" that would be modeled on Tennessee's and would oversee all the state's unaccredited school districts to raise their performance. In emails released through an open-records request, Chris Nicastro, commissioner of the Missouri Department of Education and Secondary Education, or DESE, suggested Ridder was her choice to lead the proposed district.
Before Ridder took positions as superintendent at Springfield and Colorado Springs, he served as superintendent of the Denver Archdiocese and as director of education at Boys and Girls Town in Omaha, Neb., where he worked with abandoned, abused and neglected children.
"We were poor (growing up), so I understand what it means to be poor and what it means to support children who are poor," he said. "That also comes from my background at Boys Town — I was in charge of the program, and we were very innovative working around at-risk kids.
"We had the toughest kids in America, and we put together a strong classroom model to get them engaged and excited about learning."
While he worked at Boys and Girls Town, Ridder also spent four years as an assistant professor of education at Creighton University in Omaha.
At one point, Ridder oversaw the Lyons-Decatur Northeast Schools in Nebraska as superintendent while the districts were merging into one.
His first years in education were spent teaching at Catholic schools in Nebraska, where he was also a curriculum director and coach.
Ridder earned a bachelor of arts degree in philosophy and theology at St. Thomas College in Denver, Colo., and both a master's degree in education and secondary education and a doctorate degree in educational administration, curriculum and instruction from the University of Nebraska in Lincoln, Neb.