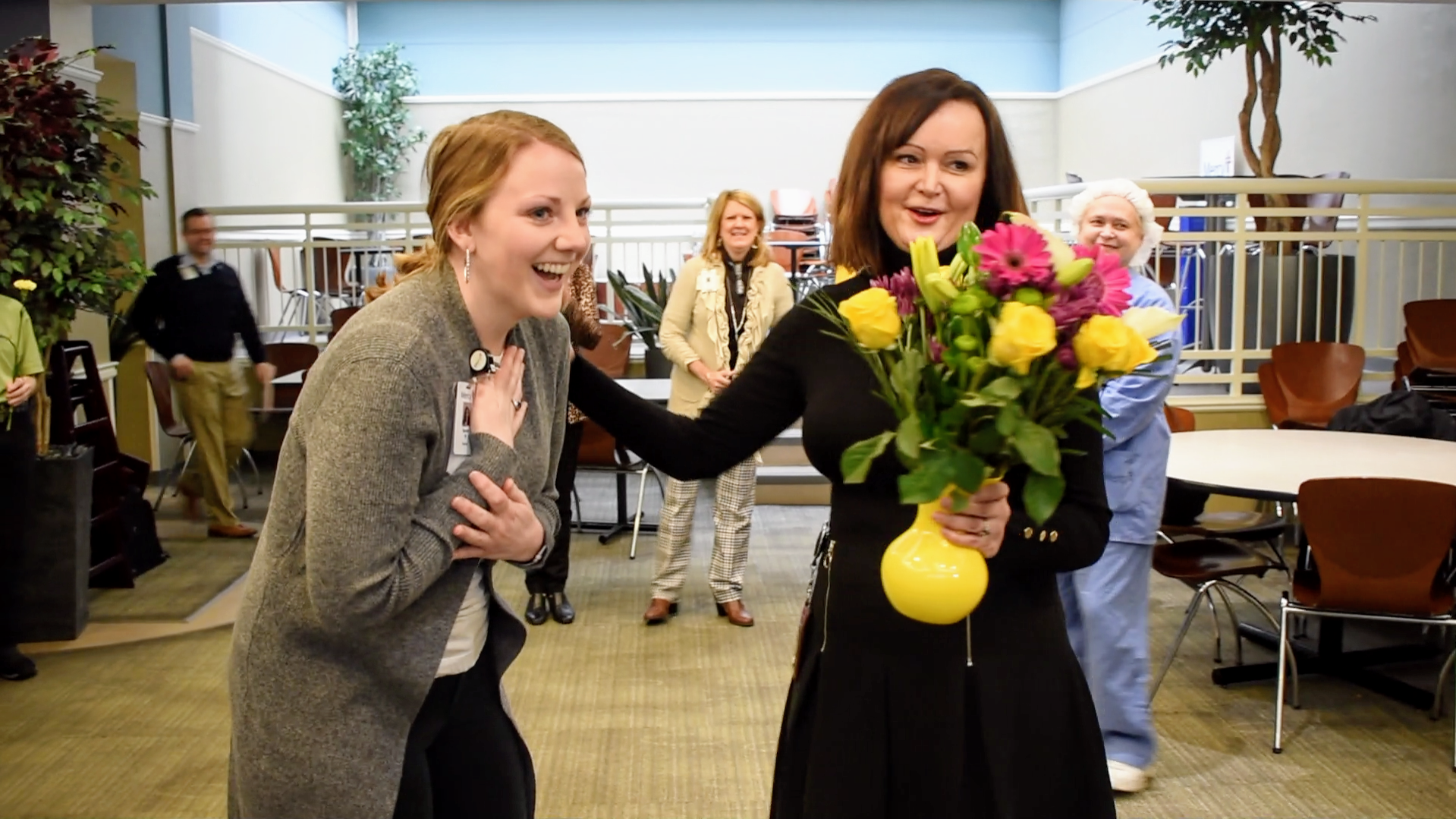 Special School District of St. Louis County has selected Sarah Nowell as its 2020 Teacher of the Year.
Nowell is a community-based vocational instruction teacher for the district and works with high-school students from the Mehlville School District at their work site at Mercy Hospital South. She earned the honor for her dedication to student learning, collaboration and ability to connect students with new opportunities in the workplace.
"It is important to me that I teach those skills that will benefit their lives outside of the school environment," said Nowell. "Educating young students is a task that can be full of challenges, frustrations and responsibilities. Yet, it is a task that is also full of excitement, wonder and joy."
SSD's CBVI program is designed for students with disabilities during their last two years of school, and expands their vocational training opportunities to community-based sites where they can learn in naturally occurring environments.
Nowell has been teaching students in her CBVI class at Mercy Hospital South for the last three school years.
"I have been impressed with Sarah's innovative approach to introducing these students to the workings of the professional world," said Mercy Hospital South Volunteer Service Coordinator Mary Jo Wilch. "She clearly is a selfless educator whose primary concern is always her students."
Nowell earns the honor in just her third year as a teacher with SSD, and also serves in the role of work experience coordinator for Mehlville High School. She presented for the CBVI Cohort, where she educated other CBVI teachers about best practices for their site classrooms. She also sponsors Friends Club to create opportunities for students with and without disabilities to spend time together after school to strengthen social skills and build relationships.