South county residents launch effort to recall Trakas
Trakas contends allegations in petition are without merit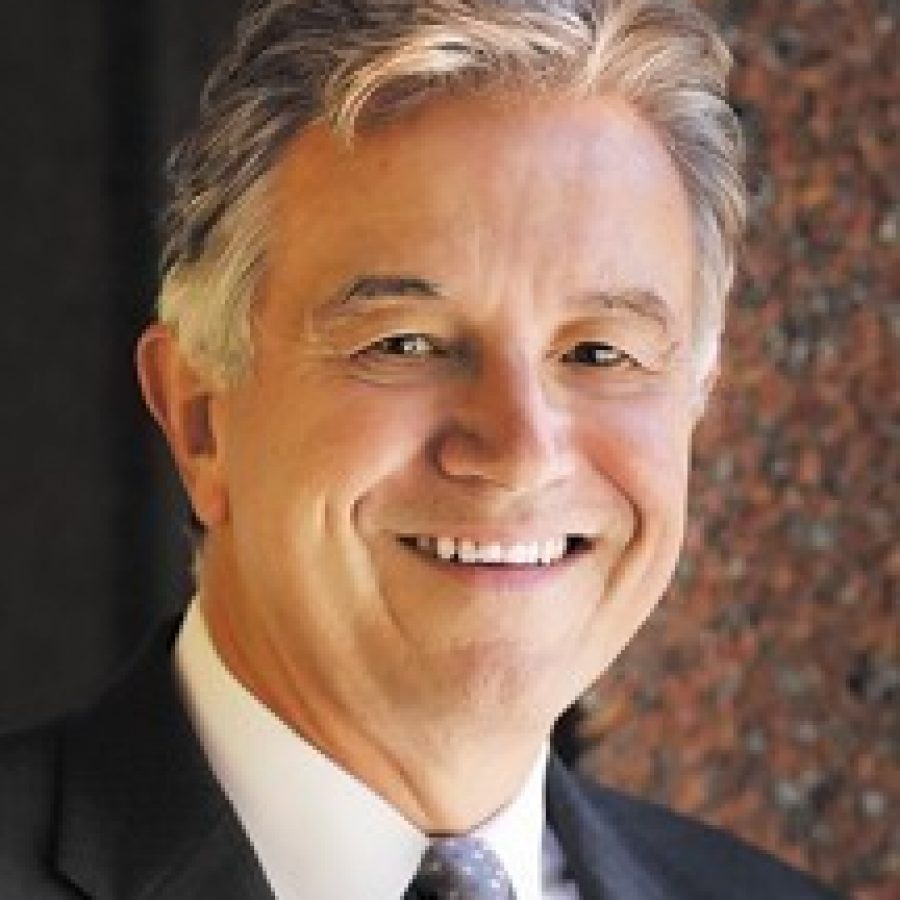 Six months into the tenure of 6th District Councilman Ernie Trakas, R-Oakville, some of his constituents are launching a petition drive this week to recall him from office.
The group filed papers with the state June 9 as a political-action committee called "Voices of District 6."
Recalling the councilman, who won election in November and was sworn into office Jan. 1 for a four-year term, requires more than 14,000 signatures of registered voters.
The recall petition seeks a special election to remove Trakas from office for:
• "Failure to comprehend and/or adhere to the county Charter.
• "Lack of basic understanding of local governance.
• "Abuse of power.
• "Contentious behavior toward St. Louis County employees, appointees and elected officials.
• "Repeated unwarranted disruption and/or delay of the zoning approval process, causing financial hardship to business owners and impeding economic development."
Organizers of the recall effort plan to collect signatures against Trakas at the JB Blast celebration on Saturday, July 1, in Jefferson Barracks Park.
To sign the recall petition, organizers of the campaign are asking that residents email RecallErnie@gmail.com with their name, address and phone number.
If enough voters sign the petition to recall Trakas, a special election would be held so they could weigh in on whether to oust him from office.
If that vote went against Trakas, the process to replace him could follow the model set when County Executive Steve Stenger resigned as 6th District councilman to take the county's top job: Democratic and Republican townships selected candidates to run in a special election.
Trakas had not yet seen the petition when the Call contacted him about it.
He believes the recall effort is spearheaded by the legislative assistant he fired last month, former St. George Mayor Carmen Wilkerson, along with Rob McManus, owner of a construction company that Trakas is blocking from moving into the former Tee Time Family Fun Center on Lemay Ferry Road.
Wilkerson and McManus are "both disgruntled because of my steadfast intent to represent the residents of District 6 in a comprehensive and substantive way," Trakas said.
As for the petition, "I've done nothing more than hear about it," Trakas said. "So I have no basis to respond to something I haven't seen."
But the series of allegations that the Voices of District 6 sets out in its petition against Trakas is baseless, the councilman said.
"I'm focused on doing my job for District 6, and I believe I've done that job in exemplary fashion," Trakas added. "And the discovery of the withholding of material information regarding the use by McManus of the Tee Time property is evidence of that."
The councilman hopes to send the McManus rezoning back to the county Planning Commission because the panel's report recommending approval of the move does not mention the word "salt," and McManus also hopes to run his snow-repair equipment and snow-removal business from the Tee Time site.
As councilman, Trakas sees it as his job to "make sure that county residents and taxpayers are represented and protected."
Speaking at a South County Chamber of Commerce luncheon last week, Trakas said of his time on the council, "I think I've made a difference. If you've been reading the papers, you know that the council is reinvigorated … I've been engaged with developers and residents."
One of the organizers of the Voices of District 6, Lemay resident Gary "Brit" Rose, told the Call that he supports the recall effort even though he is a Republican who voted for Trakas in last November's election.
Trakas appears to be on a "personal power trip" in singlehandedly opposing McManus Construction Co.'s move from Affton to Oakville, Rose said.
"I don't know what his agenda is, and I don't know why he's dragging his feet" on the McManus move, Rose said. "He's driving away businesses."
The efforts against Trakas are bipartisan, with both Democrats and Republicans displeased with enough of his decisions that they are hoping someone else can do better, Rose said.
Trakas has clashed with residents and county officials on a series of issues besides the McManus move, including a trail Great Rivers Greenway is building in Cliff Cave County Park and Trakas leading the charge against a dilapidated bridge in Eureka that the council voted against replacing.
Stenger and even other Republican council members say that Trakas has gone against the county Charter by voting to hire a new county auditor who is now under investigation by county Prosecuting Attorney Robert McCulloch to see if he qualifies for the position. Trakas also voted to create the office of council legislative research director, which would have provided the council its own legal advice to rival that of the county counselor.
Although county Republicans had high hopes at the start of Trakas' term for a council just one seat away from a GOP majority for the first time in a decade, Trakas has shown no inclination to align himself with the other Republicans on the council and has said he chooses to remain more independent.
Instead, he has aligned himself with most of the council Democrats to form a 4-3 majority with 5th District Councilman Pat Dolan, D-Richmond Heights, siding with the Republicans.
At a council meeting last month where nearly three dozen speakers asked Trakas to allow McManus to move his business, he interrogated County Counselor Peter Krane about the auditor investigation, one in a series of such deposition-style confrontations with Krane and other county officials in the last few months.
Rose was at the meeting and said he thought that the public grilling of a county employee was a step too far.
"He's looking to pick a fight with other council members," Rose said. "He put (Krane) on the stand, and to me, that should have been behind closed doors."
Although Stenger has often clashed with Trakas, he declined to endorse the petition drive against the councilman who holds his former 6th District seat.
"Having previously represented the district and understanding the challenges that are inherent in being a county councilman, I don't want to comment, and I want to give Ernie every chance to be successful," Stenger told the Call. "And I hope everybody'll give him a chance to be successful."