South county cities begin to outline use of Prop P revenues
Sunset Hills board commits to increasing police salaries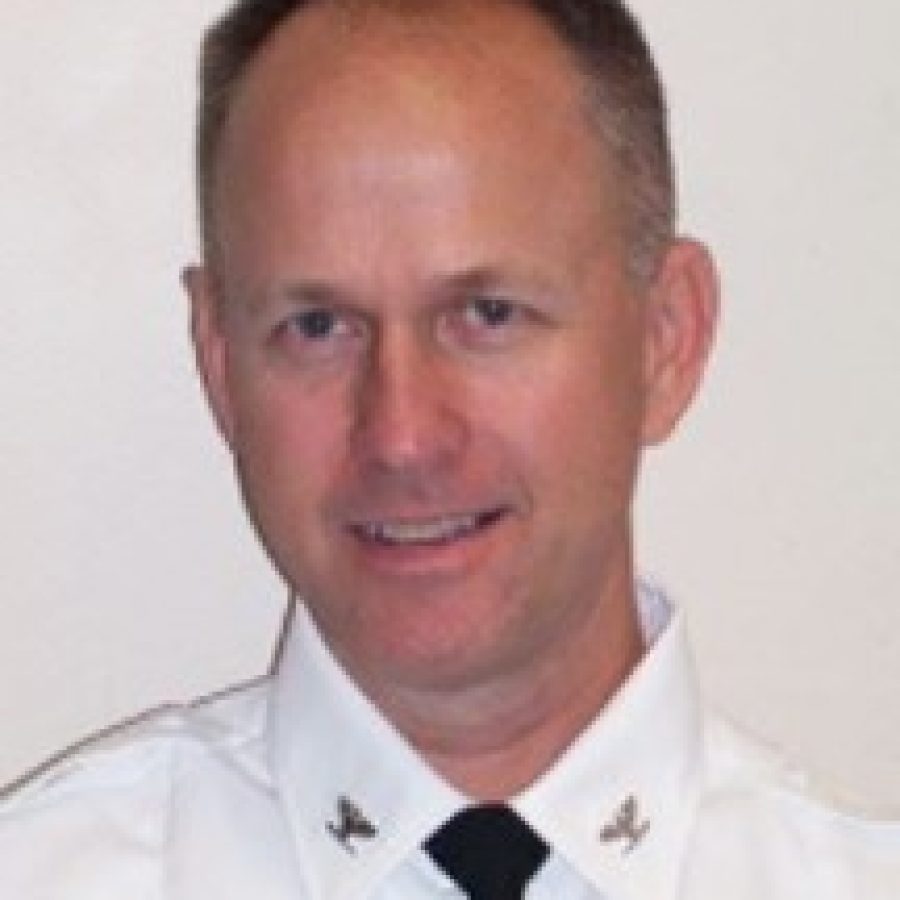 As concerns grow that county municipalities may use funds from Proposition P for things besides police, south county cities are beginning to outline how they might spend the new revenue stream.
Voters approved Prop P, a half-cent countywide sales tax, in April. The measure is estimated to generate $80 million annually, $46 million for the county and $34 million for all its municipalities. The ballot language states the money will go to "police and public safety."
The sales tax goes into effect Oct. 1, with the first collections sent to cities Dec. 1.
Some cities have balked at spending their new money on police, despite protests from the St. Louis County Police Association, or SLCPA, and Elizabeth Snyder, the widow of Officer Blake Snyder. Chesterfield Mayor Bob Nations said last week that his city's police force is already so well-funded that he might direct Prop P money to roads instead.
Sunset Hills officials committed last week to spending the city's estimated $425,000 in Prop P funds on higher police pay, but Crestwood officials have said they believe the "public safety" clause means some of the estimated $600,000 they will receive could also go to the Crestwood Fire Department.
When Sunset Hills City Administrator Eric Sterman asked Sunset Hills Police Department Chief Stephen Dodge where he wanted to spend the money, Dodge said since the city already funds ample new cars and equipment, his priority would be ramping up Sunset Hills police salaries so they are more competitive with surrounding cities and the county.
With the St. Louis County Police Department potentially giving existing officers 30-percent raises this year and promising more hikes to come as part of a new pay matrix championed by County Executive Steve Stenger, the SHPD is at risk of losing its best officers to the county force, Dodge told the Board of Aldermen at a July 25 work session. He knows of one officer who is already in the process of applying to the county.
"This is the No. 1 priority for the Police Department, to make sure we're competitive," Dodge said. "I really would hate to lose any of my officers, because this is as professional of a crew as I've ever worked with in my career. And I want to keep every one of them."
Although aldermen could not formally vote in a work session, they asked Dodge to tell his 25 officers that the Prop P money will go to hiking their pay at year's end.
"Please relay from the board to your fellow officers that that is our intention to use the Prop P money to help our officers," board President Richard Gau said. "Say to the one officer, 'Stay tuned.'"
Although the money will go into the general fund, the city plans to track Prop P revenue and spending as a separate line item in the budget, Sterman said.
In Crestwood, neither the Board of Aldermen nor the Police Board have formally discussed potential uses for Prop P money.
That will likely happen during budget talks later this year, said board President Justin Charboneau of Ward 2.
After Prop P passed, Mayor Gregg Roby said Crestwood might spend the money on its Fire Department along with the Police Department, which is now represented by the Teamsters. The city's $1.13 million annual property-tax hike, Proposition C, was also advertised to voters as increasing police and fire salaries.
"It's my intent to use those dollars from Prop P for public safety — police and fire," Roby said in April.
Possible capital projects could include upgrading the bunk rooms the firefighters sleep in, he added. The city could also start buying fire trucks outright instead of its current practice of saving $50,000 each year toward a future purchase.
But the same night Sunset Hills aldermen committed their Prop P funds, Roby not only declined at the Crestwood board meeting to say what Prop P money could potentially be spent on, but seemed uncertain that the city will get money from it at all.
When resident Martha Duchild asked Roby if Prop P funds could be used to make the city's annual $550,000 payment to the Affton Fire Protection District, or AFPD, on behalf of its annexed residents, Roby declined to confirm that fire payments could be a use. The city is suing the AFPD alleging that two state laws mandating the payments are unconstitutional.
"We haven't received anything from Prop P," Roby said. "We have not received one penny from that … I don't know how much I'm going to get. I may not get anything from Prop P."
Although cities with police departments have no shortage of ways to potentially spend the money, cities like Green Park and Grantwood Village have few public-safety expenses beyond their contracts with county police.
Grantwood Village officials were unavailable to comment before the Call's press time on their plans for an estimated $43,000 in Prop P funds.
The Green Park Board of Aldermen is currently getting cost estimates on using its estimated $131,000 to potentially add a second full-time police officer for more traffic enforcement, City Administrator James Mello said. Another use for the money could be a code-enforcement officer or more radar detectors or equipment for county police.
The city just renewed its contract with the county and plans to continue the arrangement in the future, although Mello said costs could rise due to the higher salaries.
"The relationship's going great so far, and we might very well want to add a second officer and expand our police service, but we'll see which direction the board wants to go," he said.
Mello predicts that many cities in the county, especially those that contract for police, will simply shift funds and use Prop P money to pay for their existing costs, which would in turn free up general-fund money for other uses.
"You'd hope and think that cities would use the money to increase their police protection, but they're not obligated to," he said.
But in a statement Stenger issued after Nations' comments, the county executive said that directing Prop P funds to anything other than police or public safety would "violate the law, as well as the trust of county residents." He suggested residents could recall officials who misspend the funds.
SLCPA President Joe Patterson, who works for the county department, said his union will serve as a watchdog of how Prop P dollars are spent in cities.
Even if city officers are afraid to speak up, Patterson said he has no fear of retribution and will "call to the carpet any municipal official, elected or appointed, that's going to steal from their police officers. The public wanted this money in addition to the existing budget that's going to be dedicated to police officers."