Some familiar faces from south county serving in county executive's cabinet
Wagener, Saracino among those appointed by Stenger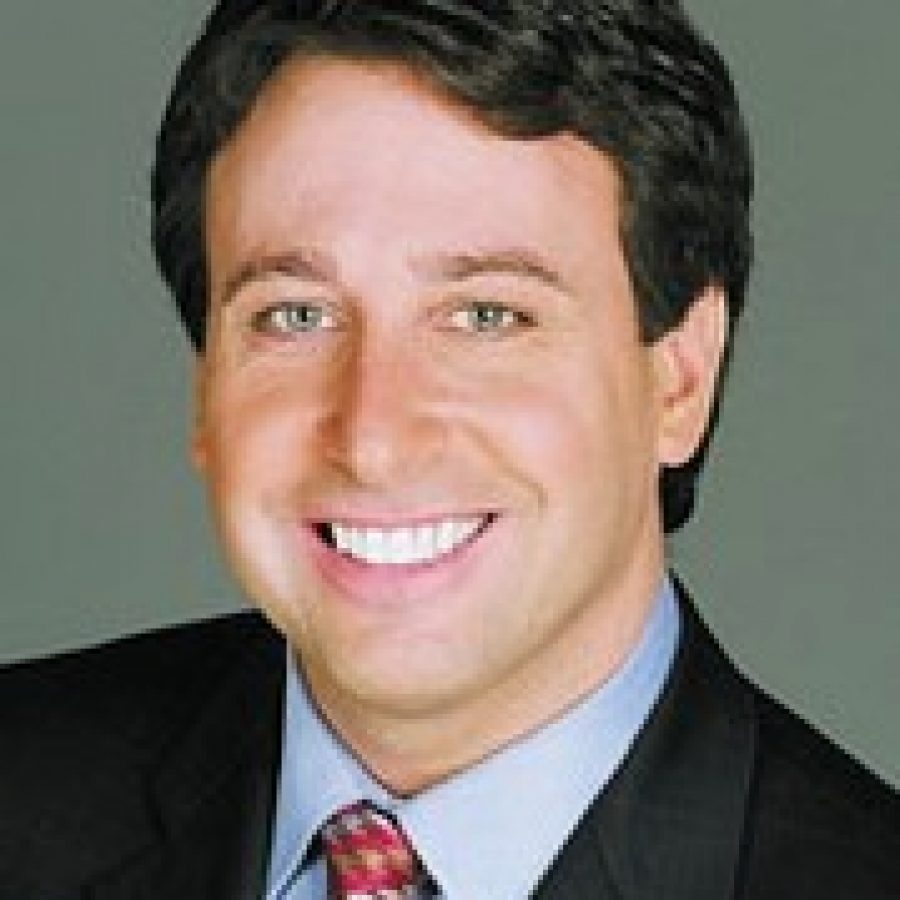 . You can read the first article in the series
.
Almost immediately when County Executive Steve Stenger took office last month, he began keeping his promise to make over county government, starting with its employees.
Nearing two months into Stenger's tenure, he has appointed a series of new department heads and top county employees, including some familiar faces from south county — former 6th District Councilman Jeff Wagener, D-Oakville, and Bartolino's co-owner and Concord resident John Saracino, who resigned from the county's Police Board of Commissioners to take a position in Stenger's cabinet.
Like former County Executive Charlie Dooley, Stenger makes $140,000 for the county's top job. Wagener is being paid $130,000 as Stenger's director of policy, while Mike Chapman is making $130,000 as director of operations, after formerly making $50,000 as the legislative assistant to 3rd District Councilwoman Colleen Wasinger, R-Town and Country.
In 2001, Wagener served as director of intergovernmental relations for then-County Executive George R. "Buzz" Westfall at a salary of $56,742.40.
The new positions are roughly analogous to the chief operating officer position long held by Garry Earls, who made $156,700 last year, and Missouri Board of Education Vice President Mike Jones, who made $154,000 as Dooley's senior policy adviser last year.
Saracino is making $130,000 as Stenger's director of constituent services, where he will address concerns from county residents.
It is a position that did not exist in Dooley's administration. Saracino resigned his seat on the police board Dec. 31 to take the position, and Stenger has not yet submitted a nominee to take his place.
Stenger's former legislative assistant, Linda Henry, is now the county's director of executive support and administration, for which she makes a salary of $120,000.
That position also did not exist during Dooley's time in office, when Henry made $50,000 as Stenger's assistant.
The county communications director, Cordell Whitlock, makes $87,500 under Stenger, compared to Dooley's spokeswoman Pat Washington, who made $72,000 last year. Stenger's deputy communications director, Allison Blood, makes $65,000, compared to the $50,000 made by Dooley's communications coordinator Candace Jarrett.
County employees received a 3 percent pay raise starting Feb. 1, but Stenger's new employees did not receive the pay boost.
Besides staffing his own office, Stenger has been busy making changes at nearly every county department. Director of Planning Glenn Powers and Director of Human Services Andrea Jackson-Jennings have kept their jobs, but nearly every other department has seen changes at the top.
Days after Stenger took office, he replaced longtime County Counselor Pat Redington with attorney Peter Krane, who formerly served as a municipal judge in Clayton and as an attorney in private practice before leaving his job last June.
In the eyes of south county residents, Redington became better-known for what many critics viewed as her legal missteps than any legal triumphs she had under Dooley. Most prominently, she decided the county would not send out notifications to trash haulers with existing county routes when the county established eight trash districts in 2008. Her decision prompted a $6 million judgment against the county in 2013 that is still gathering interest pending appeals on the award amount.
Redington was promoted from deputy county counselor to serve as county counselor, but longtime Deputy County Counselor Robert Grant is keeping his deputy position rather than taking over for Redington.
First District Councilwoman Hazel Erby, D-University City, questioned that decision when Krane was up for approval by the council.
Ultimately, Erby did vote in favor of Krane's appointment, along with Stenger's appointments of Parks Director Gary Bess and Director of Revenue Greg Quinn.
County officials did not provide Krane's salary before the Call went to press, but Redington and Grant were some of the top-paid county employees last year, making $156,700 and $145,000 respectively.
The highest-paid county employee is Prosecuting Attorney Robert McCulloch, who makes $175,000.
The night Krane became county counselor, he requested the council approve $145,000 to pay for two more entry attorney positions in the department to free up the time of senior attorneys.
The more veteran attorneys would then be able to defend the county and the Police Department against the rash of recent lawsuits related to Ferguson, the county executive noted.
Black Lawyers for Justice is suing the county for $40 million, along with journalists who allege they were wrongfully arrested while reporting on the events in Ferguson.
During Bess's confirmation hearing last month, Erby questioned why Stenger would want to appoint Bess. The week before, Bess retired after 40 years with the St. Louis Parks Department, including 18 years of running it.
Two parks employees embezzled $465,000 from the city Parks Department using falsified invoices, a similar scheme to the one Health Department Director of Administration Edward Mueth had running for years to embezzle $3.5 million from St. Louis County.
The frauds in the city and county were different, Stenger said, because Bess accepted responsibility for the parks fraud and took measures to prevent it happening again, unlike county Health Director Dr. Dolores Gunn, who retired in December without ever taking responsibility for Mueth's fraud.
Bess draws an $89,000 pension from the city of St. Louis, plus a $125,000 salary for his new role with the county.
Some departments are under interim leadership while Stenger conducts nationwide searches.
Stenger replaced Gunn with Dr. Faisal Khan, who was the county's director of communicable disease control.
After a few weeks with Khan serving as the interim director of the department, Stenger recommended him as Gunn's permanent replacement.
Khan has 17 years of public-health management experience, which distinguishes him from Gunn, who was criticized for her management skills after Mueth's embezzlement was uncovered after he committed suicide in 2013.