Sifton to face Lembke in November for 1st District Senate seat
Sifton, Lembke to square off in race for state Senate seat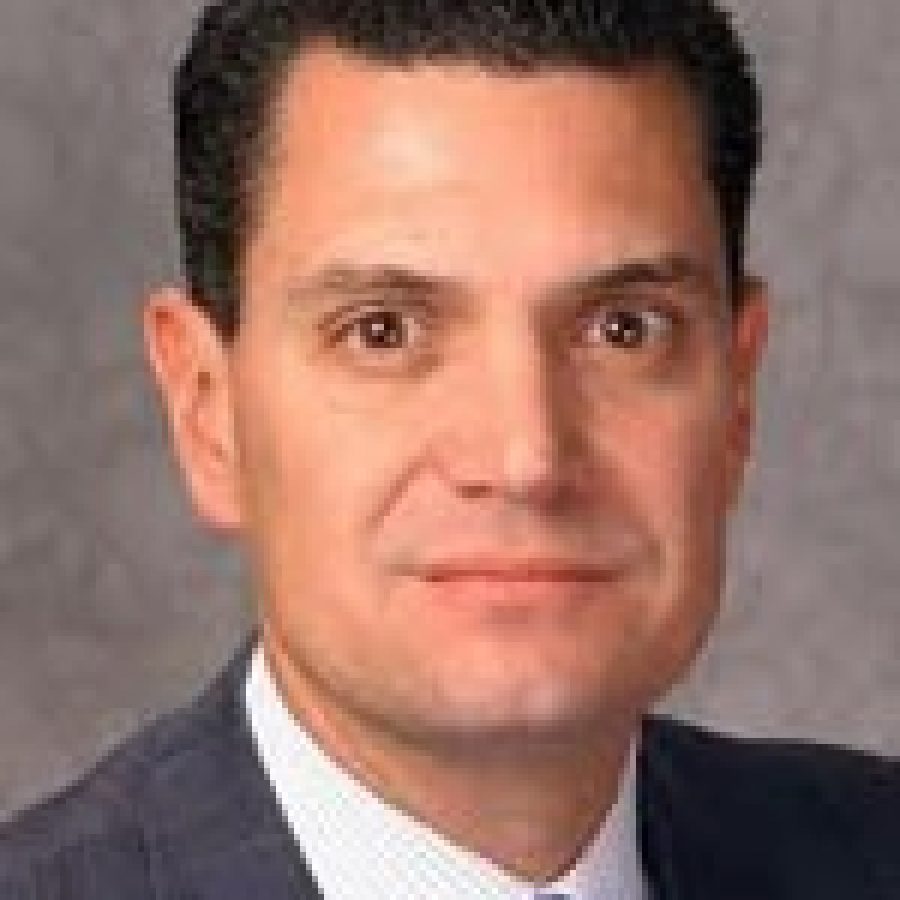 With the dust of the August primary settled, Rep. Scott Sifton, D-Affton, emerged as the Democratic candidate to face incumbent Sen. Jim Lembke, R-Lemay, in hopes of representing the 1st Senate District.
Sifton defeated former Rep. Sue Schoemehl, D-Oakville, in the Aug. 7 primary, receiving 54.94 percent of the votes compared to Schoemehl's 45.06 percent, according to unofficial election results.
Schoemehl served in the Missouri House from 2003 to 2010.
Due to redistricting, the 1st Senate District now includes Webster Groves and parts of Crestwood, Affton, Maplewood, Brentwood and Rock Hill.
Sifton told the Call he is grateful for the support throughout the district and looks forward to the general election.
For Lembke, knowing who his opponent will be does not change his expectations heading into the general election.
"I want to work for good government that lives within its means and that is a good steward of the people's resources," Lembke said. "So I believe that there are functions of good government, but my job is to always be a good steward of the people's money."
Sifton said he believes economic development and job creation are not only the most important issues in the race, but "of our time."
"There are a number of folks in our community that are out of work (or) have an immediate family member or relative that is looking for work," Sifton said.
Lembke also said jobs and job creation are big issues — issues where the candidates differ.
Job creation should consist of an equitable tax policy, educating the next generation, investing in infrastructure and having fair regulatory policies, according to Lembke.
"Scott Sifton believes government creates jobs, and I believe the private sector creates job," Lembke said. "The government's role is having policies that are conducive to job creation … The way he wants to do it, we've been trying that for decades and it's not working…"
Though Sifton said he understands Lembke's concerns about government being "in the business of picking winners and losers," he said the problem is that Missouri has to compete with other states in the region, as well as globally.
The state government needs to do what it can to help support economic development not only throughout Missouri, but in the St. Louis region, according to Sifton.
"… We had a bipartisan package of programs and incentives that was strongly supported by a substantial majority in the state House," Sifton said, "and there's no reason it shouldn't have been able to get through the Senate, and just a handful of obstructionists killed it, Jim Lembke being one of them."
Sifton said he believes people are upset that Sen. Lembke tried to cut off unemployment benefits and "helped kill a major economic bill."
"Folks are tired of ideology getting in the way of getting things done and really want us to work across the aisle to make things happen," he said, "and I think we need a change in the first senate district to make that happen."