Sifton to speak at Crestwood Veterans Day ceremony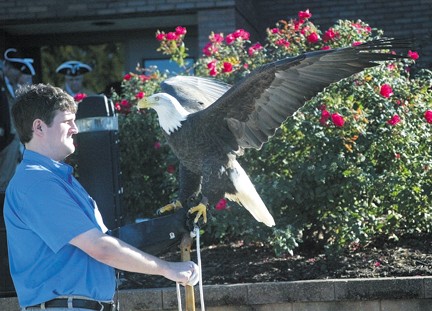 Sen. Scott Sifton, D-Crestwood, will be the keynote speaker at a Veterans Day ceremony at 2 p.m. Thursday, Nov. 9, at the Crestwood Veterans Memorial Monument at the Government Center, 1 Detjen Drive.
City offices will be closed Friday in honor of the holiday.
Pictured: Above, Derek Oberbeck of the World Bird Sanctuary displays Patriot the eagle during Crestwood's 2016 ceremony. Photo by Bill Milligan.