Schlink defeats Robinson to become Crestwood mayor
Citizens need to get behind new mayor, Robinson says.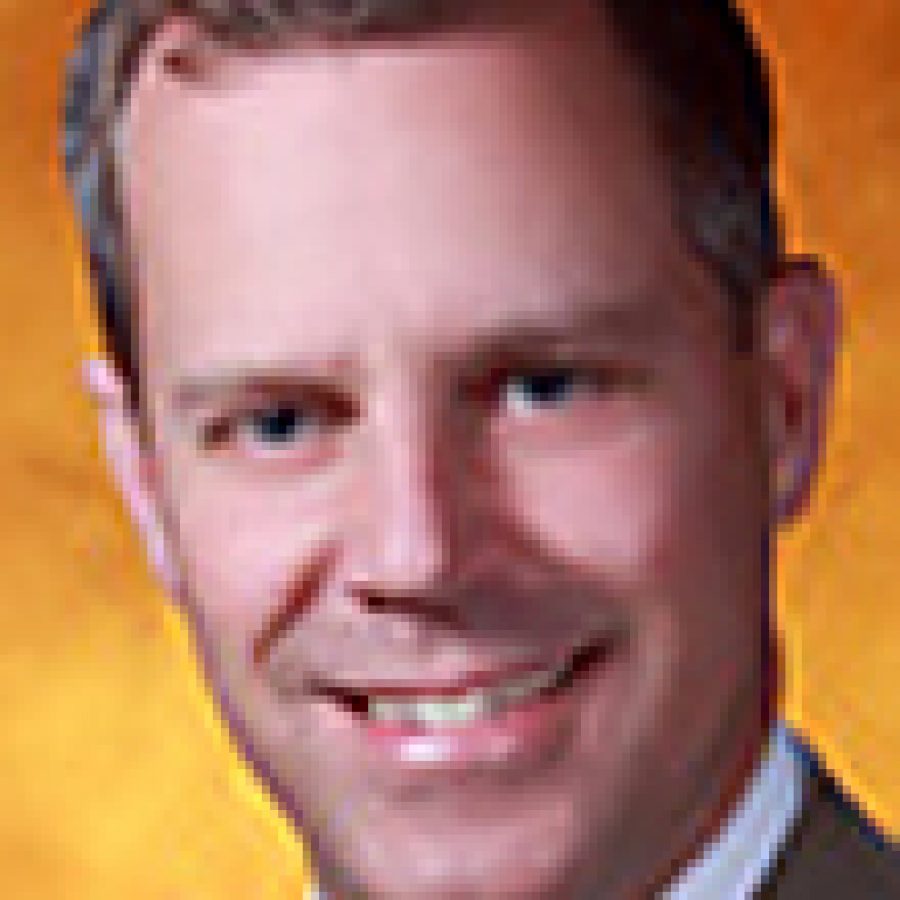 Most local elected municipal officials returned to their respective offices after last week's election.
But in Crestwood, where the ballot included the first contested mayoral race in six years, voters ousted Mayor Roy Robinson in favor of his aldermanic opponent.
Ward 2 Alderman Jeff Schlink was elected April 5 to a three-year term as mayor over Robinson, who was seeking re-election to a third term.
Schlink received 1,838 votes — 65.1 percent — and Robinson received 980 votes — 34.7 percent, according to unofficial election results.
Schlink unsuccessfully ran for alderman in 2001, 2003 and 2004 before winning election over two opponents for an unexpired one-year term in 2009. He was elected unopposed to a full three-year term in 2010.
"With the margin of victory that was there (April 5), think back to what I ran on," Schlink told the Call. "It was fiscal responsibility, it was respect, it was not giving handouts to developers and banks, and obviously there are a lot of people in Crestwood that agree with those thoughts … and I hope what happens with that margin of victory is that I hope people on the board see that as a confirmation as to what I ran on and how the voters of Crestwood spoke.
"I hope that they read between the lines and see that there is a lot of support for fiscal responsibility, having budgets that are not deficit budgets, things along those lines."
Schlink's first task as mayor may be to oversee the hiring of a new city administrator. The current administrator, Jim Eckrich, has asked for the board's approval to return to his previous job as director of public services.
"I don't hire the person; I make the recommendation to the board. But I'll be very clear with the board as far as the types of questions that I'll be asking," Schlink said. "And we'll get our house in order first, too. We'll certainly talk about the responsibilities so that (the job) gets posted properly. We'll talk about the salary range that's available for a position like this.
"Like I've said, we're going to run the city like a business, and that's how a businesses run their hiring process. This is a very important job, and I'm going to be very, very cautious in finding a replacement for Mr. Eckrich."
Schlink also will recommend to aldermen someone to fill his soon-to-be vacant board seat.
"I do have a few people in mind, but I'd even like to make it more known to the citizens of Ward 2 that if they have interest in it, I'd like them to throw their names in as well …," Schlink said. "At this time I have not selected a person to fill that seat."
Robinson was elected mayor in 2005 over Tom Fagan after running three times unsuccessfully for the office. He was re-elected unopposed in 2008.
Robinson said he "fully accepted" the voters' decision last week.
"I wish the mayor-elect the best," he told the Call. "I hope it works out well for him."
Robinson said he'll still attend board meetings "when I need to," but for the most part, "I'll just be a taxpayer and a member of the community."
"What I'm not going to do is I'm not going to treat Jeff the way I was treated because people picked on me for a long time. I went through hell the first year or two with people just pounding on you," he said. "We need to get behind (Schlink) and make sure that he's able to accomplish the things that need to be done for the city."
Looking at other south county municipal races, Sunset Hills Ward 1 Alderman Dee Baebler won a full two-year term over challenger Jim Rode. Baebler was appointed to the board nearly a year ago to fill the seat vacated by Bill Nolan when he was elected mayor.
Baebler received 218 votes — 63.6 percent — and Rode received 124 votes — 36.2 percent.
Ward 2 Alderman Scott Haggerty, Ward 3 Alderman Jan Hoffmann and Ward 4 Alderman Patricia Fribis all were re-elected unopposed.
Green Park voters re-elected Mayor Tony Konopka to a third two-year term over challenger Mark Friederich.
Konopka received 307 votes — 67.8 percent — and Friederich received 145 votes — 32 percent.
In addition, Ward 2 Alderman Tim Thuston was re-elected to a third two-year term by 10 votes over challenger Vicki Gamache.
Thuston received 98 votes — 52.7 percent — and Gamache received 88 votes — 47.3 percent.
Ward 1 Alderman Anthony Pousosa and Ward 3 Alderman Joe Monteleone were re-elected unopposed.
Voters in Grantwood Village elected Building and Streets Commissioner Bob Bess, resident Mark Kienstra and Village Clerk Rich Muraski to serve full two-year terms on the Board of Trustees.
Bess and Muraski were appointed last year to fill two of three vacated board seats.
Bess and Kienstra received 187 votes — 31 percent, and Muraski received 120 votes — 19.7 percent.
Former Community Relations Director Mike Jones, who resigned last week, received 109 votes — 17.9 percent. Jones was appointed to the third vacant board seat last year. He'd already filed for the April 5 election before deciding to resign due to career obligations.
Countywide, where voter turnout was roughly 17 percent, Democrat Jake Zimmerman defeated Republican L.K. "Chip" Wood to become county assessor.
Zimmerman received 73,356 votes — 63.7 percent — and Wood received 41,645 votes — 36.2 percent.
Zimmerman will serve until Dec. 31, 2014, at which point whomever voters elected that November will become assessor. From that point on, the assessor will elected every four years.
Missouri voters on Nov. 2 approved a constitutional amendment requiring the election of the St. Louis County assessor, previously an appointed position. County voters overwhelmingly approved an identical charter amendment in the Aug. 3 primary election.