Ricker selected head of elementary school district in Lemont, Ill.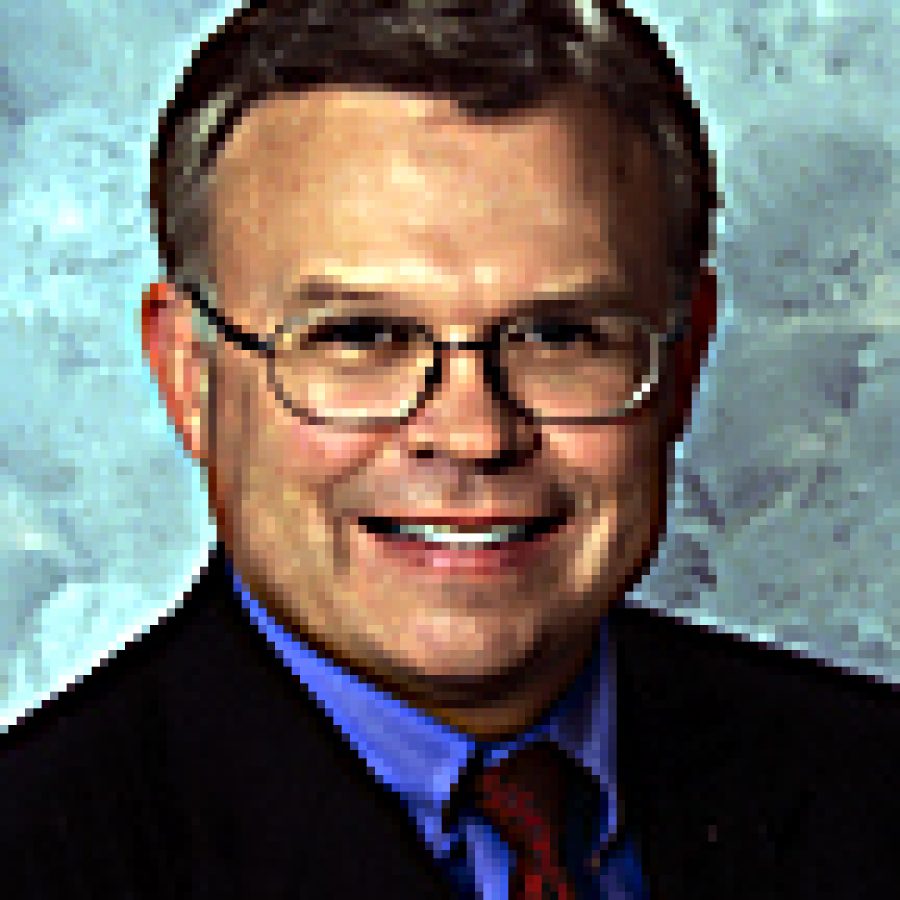 Retiring Mehlville School District Superintendent Tim Ricker has been selected to serve as the superintendent of a Chicago-area elementary school district, effective July 1.
The Lemont-Bromberek Combined School District 113A Board of Education voted unanimously Feb. 15 to hire Ricker as superintendent. Ricker will take over for interim Superintendent Art Jones, according to a Feb. 16 news release issued by the Lemont-Bromberek School District in Lemont, Ill.
Ricker's resignation was accepted by the Mehlville Board of Education with a 6-0 vote during a Feb. 9 closed session. Board Vice President Bill Schornheuser was absent.
In a letter to the Mehlville Board of Education, Ricker, 52, said he was resigning, effective June 30, to take "full advantage" of the state's retirement system for public school employees. He will finish his 30th year as an educator this year.
Ricker has served as Mehlville superintendent since July 1, 2003. He was selected by Board of Education on Jan. 6, 2003, to replace retiring Superintendent John Cary.
In the letter to the board, Ricker emphasized that his decision was not related to the voter's Feb. 7 rejection of Proposition A, a 97-cent tax-rate increase.
"It is with great thought and deliberation with my extended family that I hereby tender my resignation as superintendent of schools effective June 30, 2006," Ricker's letter stated. "My specific purpose for re-signing centers on retiring in Missouri to take full advantage of the financial opportunities that the Missouri Public School Retirement System offers professionals who are eligible to retire. Be aware this decision is independent of any of the district's work or actions including but not limited to the results of the Prop A for Academics referendum. This decision is about providing for my family's needs and futures, unfortunately the timing is now …"
The Lemont-Bromberek Combined School District 113A in Cook County, Ill., is an elementary district with four schools, according to the district's Web site.
Oakwood School houses roughly 800 pupils in early childhood through second grade, while about 800 pupils are in grades three, four and five at River Valley and Central schools. Nearly 900 pupils in grades six through eight attend Old Quar-ry Middle School.
The Lemont-Bromberek release states, "An award-winning educator, Dr. Ricker is respected by his peers both locally and nationally. He was named the St. Louis Region 7 New Superintendent of the Year in 2004-2005, has twice been selected for the Who's Who in American Education publication and was also honored with a selection in the Who's Who International publication. Dr. Ricker is also involved with more than 20 professional organizations."
Mehlville school board member Karl Frank Jr. told the Call he was surprised to learn about the selection of Ricker by the Lemont-Bromberek school board.
"I don't know what to believe anymore," he said. "What is said by the administration and what actually happens are almost always two different things. Obviously some of the veteran board members knew about Dr. Ricker taking another job or they could not have participated in the interview process. Once again, it is another example of half-truths and business behind closed doors. You just cannot believe anything that the veteran board members or administrators tell you until you see it happen for yourself.
"The real problem I have with it is that since the veteran board members have known for — who knows how long— what plans have they already set in motion that I don't know about? What has been set in motion that the rest of the public doesn't know about?" Frank said.