Rezoning approved for Pardee Lane lots in Crestwood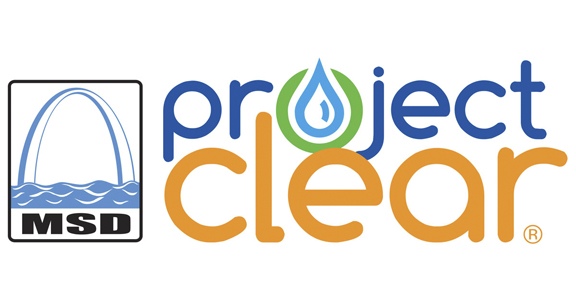 By Mike Anthony
Executive Editor
news1@callnewspapers.com
The Crestwood Board of Aldermen voted last week to adopt ordinances rezoning two properties on Pardee Lane.
The city initiated the requests to change the zoning to M-1 Light Industrial District from R-4 Single-Family Residential District at 8659 Pardee Lane and 8687 Pardee Lane. Both properties are near the site of a Metropolitan St. Louis Sewer District, or MSD, project on Pardee Lane designed to alleviate overflows into Gravois Creek.
The Gravois Trunk Sanitary Storage Facility Project, which could cost up to $40 million, will include the construction of two sewage storage tanks totaling 7.8 million gallons, a pump station, piping and two structures to divert wet-weather flow to the pump station.
The city's Planning and Zoning Commission voted 6-0 Jan. 3 to recommend the Board of Aldermen approve the rezoning requests. Commission member Andrew Meyerkord was absent. The MSD project will be constructed on the site of the city's former Public Works facility at 8645 Pardee Lane.
The sewer district is paying for the city's new Public Works building, which is nearing completion at 9353 Watson Industrial Park. Besides a new 9,464-square-foot Public Works building, the $3.7 million project also includes a salt dome and a covered parking garage. The work, including the relocation of the city's Public Works facility, will be funded through MSD Project Clear, undertaken as part of a consent decree with the U.S. Environmental Protection Agency and the Missouri Coalition for the Environment.
The Board of Aldermen opened a public hearing on the Pardee Lane rezoning requests at its Jan. 23 meeting, but voted unanimously to continue the hearing at its Feb. 27 meeting.
At the Jan. 23 public hearing on the Pardee Lane properties, resident Randy Stroede, who resides at 8680 Pardee Lane, told aldermen he opposed the city's rezoning requests. He also had voiced his opposition to the rezoning requests during a public hearing conducted by the Planning and Zoning Commission.
Although his house is catty-corner to the site of the MSD project, Stroede told aldermen Jan. 23 that he had not received a buy-out offer from MSD officials. The district had purchased other properties on Pardee Lane, he added.
"… My house has already experienced a significant value loss because if I try to sell it now, I have to disclose that, and that's going to be a huge financial hit on me," Stroede said in January. "And there are other properties in the area, including the two next to me, that are in a similar situation that were made buy-out offers and I was never made a buy-out offer. And it really does make a change to the makeup of the neighborhood that I bought into."
Ward 3 Alderman Grant Mabie later asked Steven Roberts, MSD project manager, whether the MSD Board of Trustees was considering taking some type of action on Stroede's property at its Feb. 15 meeting, and Roberts replied that was correct. Mabie's motion to continue the public hearing to Feb. 27 was approved.
When Mayor Gregg Roby reopened the public hearing last week, he said, "I might mention that we had received a letter today from the Metropolitan Sewer District that they had come to an agreement with a landowner who lives across the street from this property and … so that situation has basically been resolved."
Stroede told the Call, "MSD contacted me today (Feb. 27) and made me an offer that was very fair, and I feel is a win-win for both parties. I'm happy to be able to finally move on from this issue."
He added that he appreciated the efforts of the Board of Aldermen, especially Ward 3 Alderman Jerry Miguel and "most definitely Mabie."
Aldermen voted 7-0 to adopt ordinances approving the rezoning of the properties at 8659 Pardee Lane and 8687 Pardee Lane. Ward 1 Alderman Richard Breeding was absent.